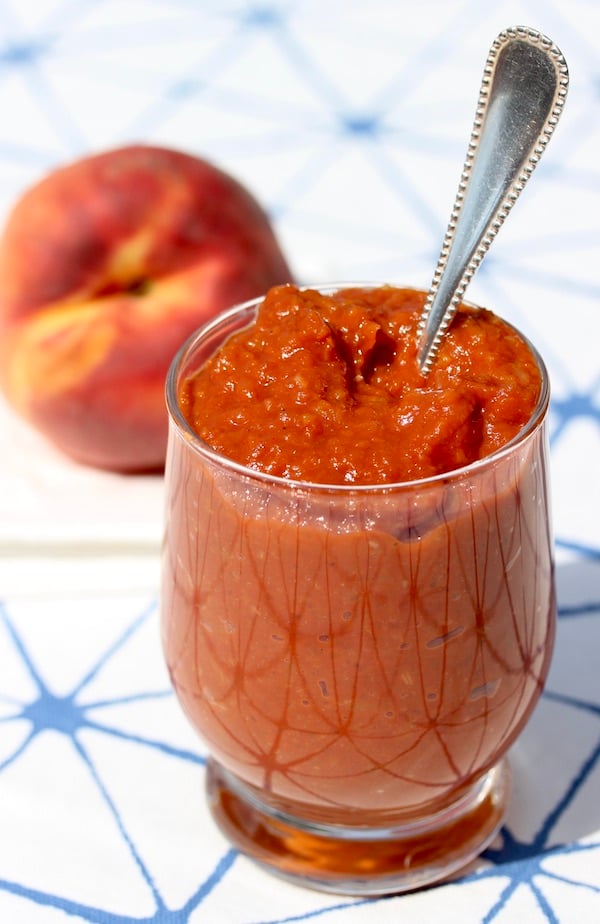 Versatility is always a selling point, but especially these days during quarantine. My back porch is a great vacation spot when I need to get away. My dog is a good listener when I need to talk. And when life throws me lemons, I can make lemonade, but I can also keep my apples from turning brown with them. That's how versatile lemons are. During the height of summer, barbecue sauce is the very definition of versatile.
Most people use barbecue sauce for marinade, basting or a condiment over pork, beef or chicken.
Vegans and vegetarians use it for BBQ tofu, on veggie burgers or even over grilled pineapple. I recently made vegan "pulled-pork" sandwiches using jackfruit, my homemade barbecue sauce sweetened naturally with peaches. 
Many cooks claim they have "secret family recipe" for barbecue sauce. The secrets have to do with the type of seasonings, spices or the manner of cooking, among many other secrets.
Having secrets makes you interesting, and if you want to know a secret, I have a suggestion. Use peaches for your sweetener. See if people can guess your secret.
In the interest of versatility, go ahead and make adjustments.
To stretch a barbecue sauce: Add tomato sauce or ketchup in a desired amount to taste.
To add flavor: Throw in ½ teaspoon onion powder and ½ teaspoon garlic powder.
To deepen sweetness: Pour in ¼ cup molasses or ½ cup peach preserves.
To add spice: Toss in ¼ teaspoon of cayenne or minced fresh jalapeno peppers from the garden. 
Whatever you do, don't tell me about it. Your secret is all yours to keep. 
Print
Peachy Barbecue Sauce
2 teaspoons

vegetable broth

¼ cup

sweet or white onion, diced

3

cloves garlic, minced

1 teaspoon

fresh ginger, grated

2

peaches

2/3 cup

apple cider vinegar

6 oz

. tomato paste

1 tablespoon

fresh lemon juice

1 tablespoon

Dijon mustard

1 teaspoon

paprika
Salt and pepper to taste
Instructions
Place broth in a cook pan over medium heat. Cook onions in the broth until just softened, about 3-5 minutes. Add garlic and ginger and continue cooking for 3 more minutes
Reduce heat to low and add remaining ingredients, simmering for about 5 minutes.
Cool mixture slightly and, using an immersion blender, high-speed mixer or food processor, blend until smooth.
Store in an airtight container in the refrigerator for up to two weeks.