The Thanksgiving meal wouldn't be the same without the plethora of sides to choose from. Chances are that the larger your Thanksgiving gathering is, the wider the array of sides to choose from becomes, too. My family had pretty traditional sides, including mashed potatoes, stuffing, green bean casserole, sweet potato casserole, crescent rolls and of course, Weaver's Orchard apple cider and a caramel apple walnut pie. We usually helped my mom make a pumpkin pie and the sides.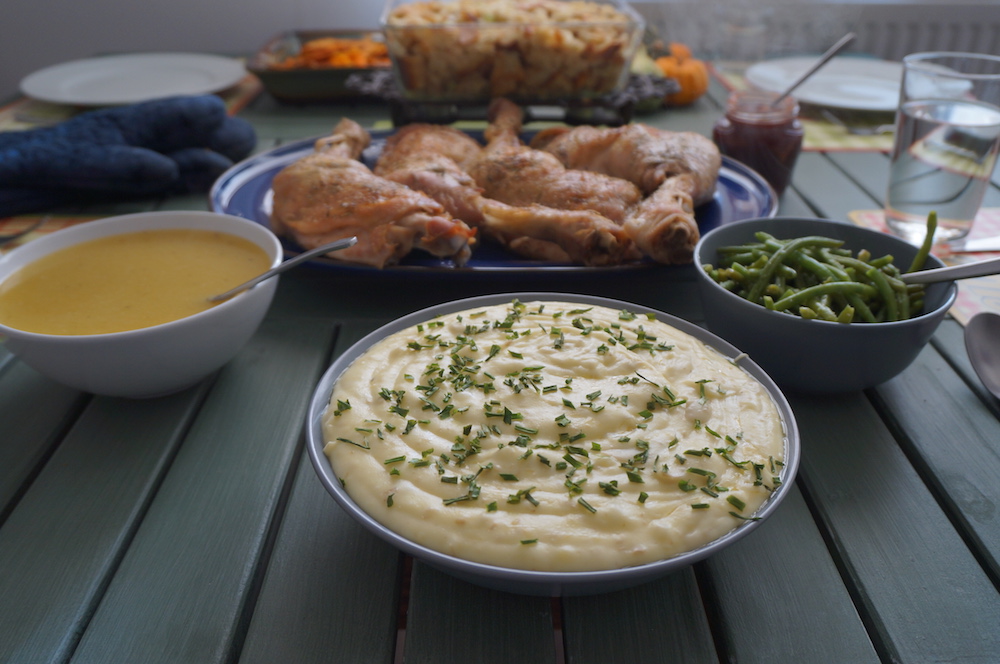 Over the years, we moved away and spent several Thanksgivings with friends. We were able to enjoy seeing even more Thanksgiving traditions and trying new foods. Some families enjoy singing songs on Thanksgiving (my family is not musical!) Others whip out heirloom family recipes once a year, and still others enjoy trying new recipes each year. Some years we didn't cook a whole turkey, but rather cooked turkey drumsticks along with the sides.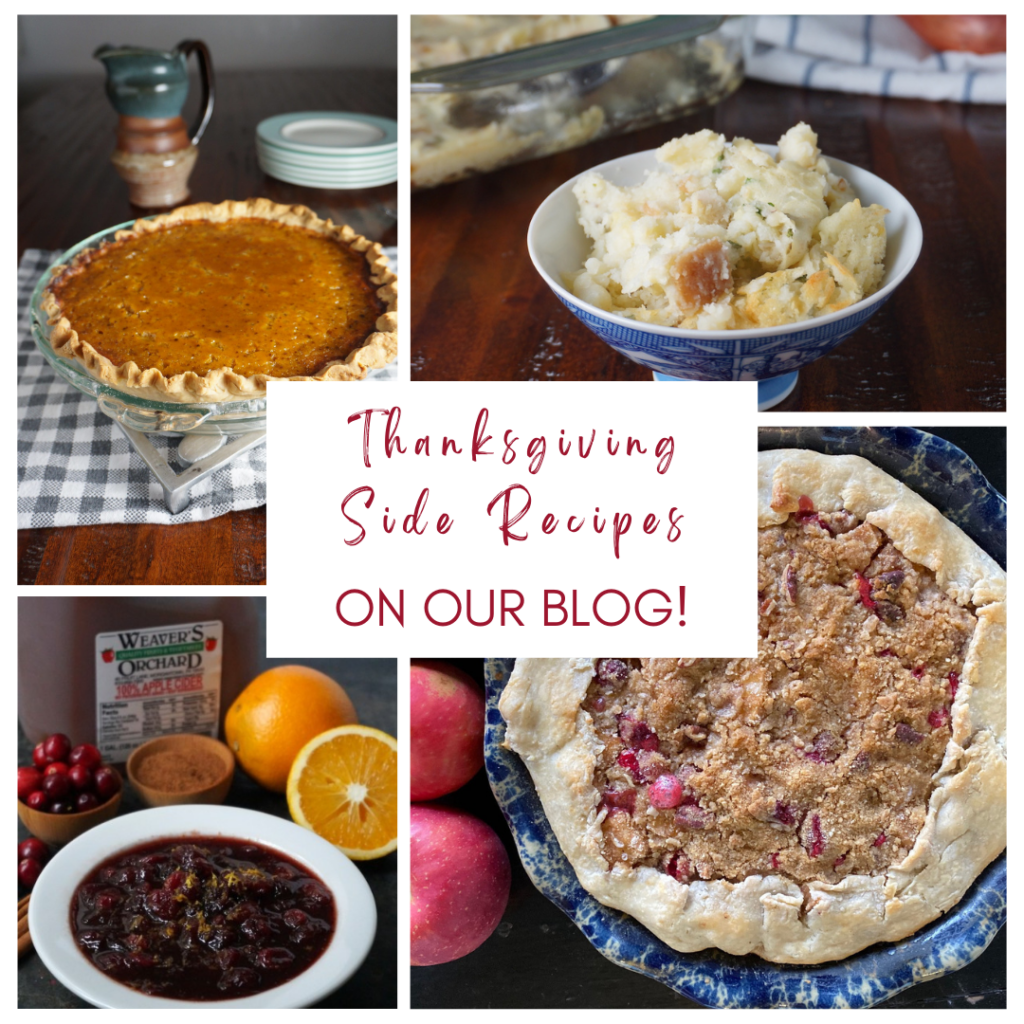 What camp do you fall under? Loving tradition, or trying new things? This year, I plan to make an apple pie with pre-cooked apples in order to make a loaded apple pie. I'll make the traditional mashed potatoes, sweet potato fries, stuffing (with homemade bread) and sourdough bread as well as turkey and mashed potatoes of course. My kids will insist on pumpkin pie, so that will surely be on the menu.
Here are some of our favorite recipes we've posted over the years.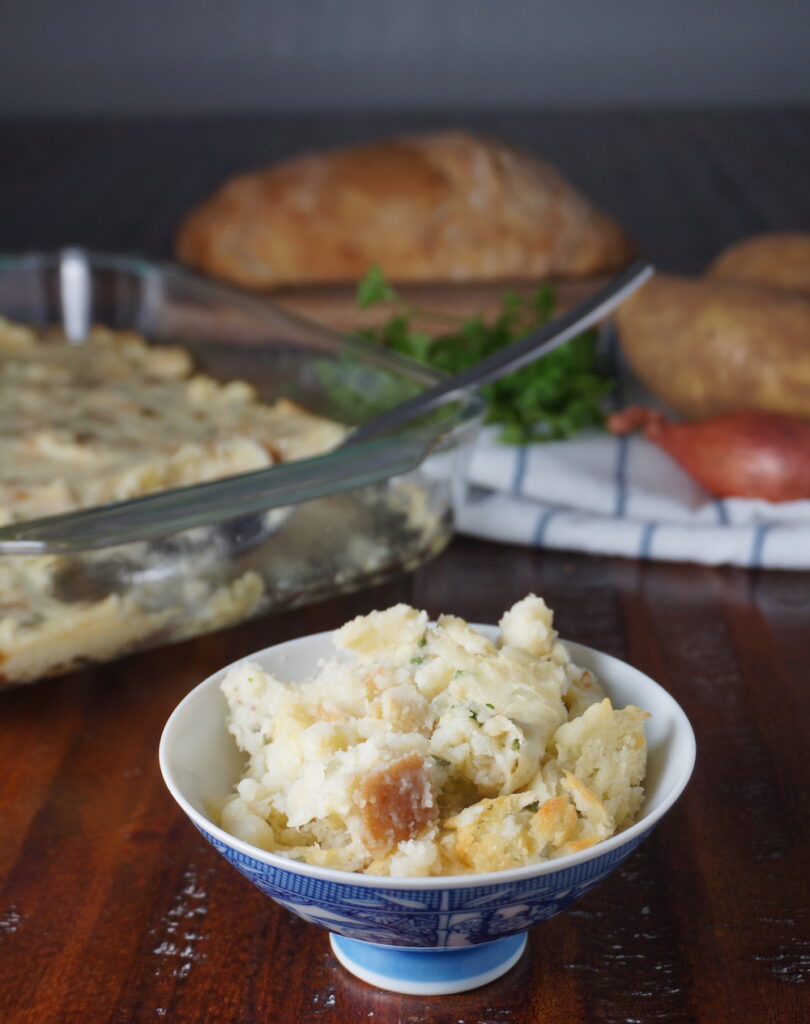 This recipe isn't just another mashed potato recipe – it's more like a combination of mashed potatoes and "stuffing" or "dressing." Try this PA Dutch classic recipe!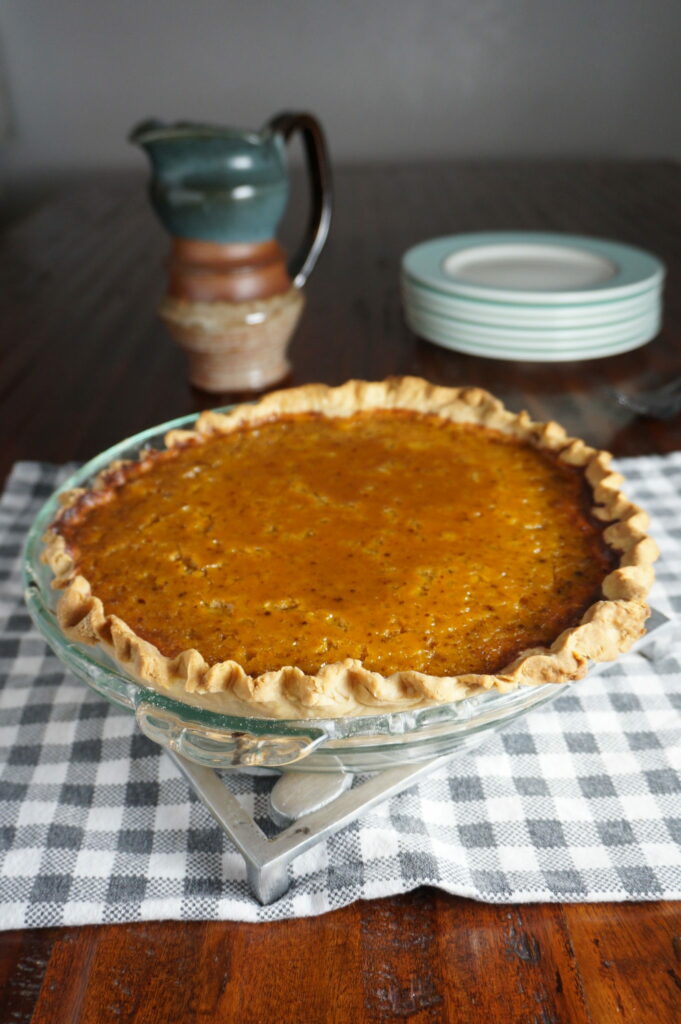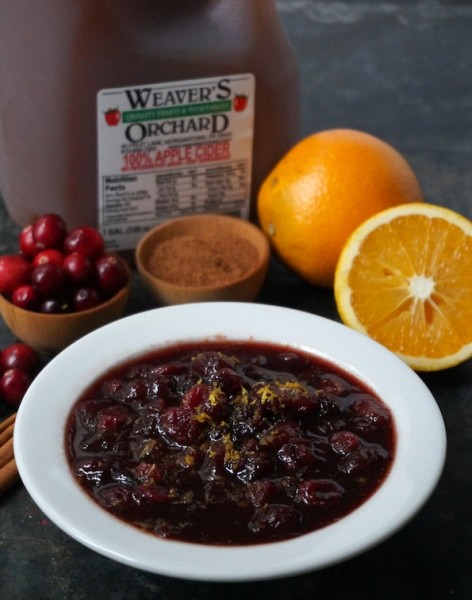 This recipe calls for cranberries, apple cider, freshly squeezed orange juice and some spices. All you need to do is throw the ingredients in the crock pot the night before Thanksgiving chill it and then you have cranberry sauce to serve for Thanksgiving!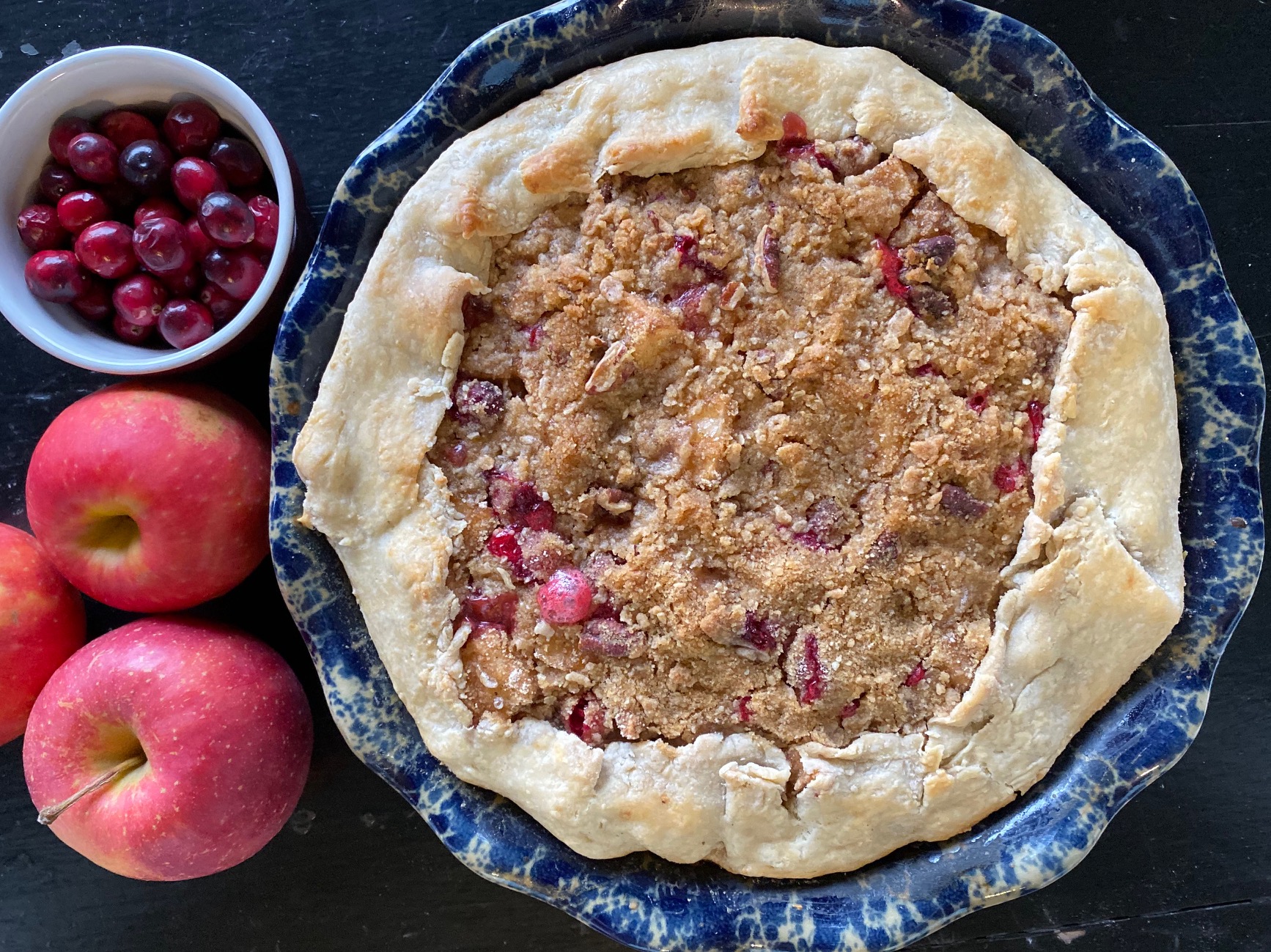 Love the tang of cranberries but the sweetness of apples? This recipe pairs those two flavors together in perfect harmony. Try it this Thanksgiving!