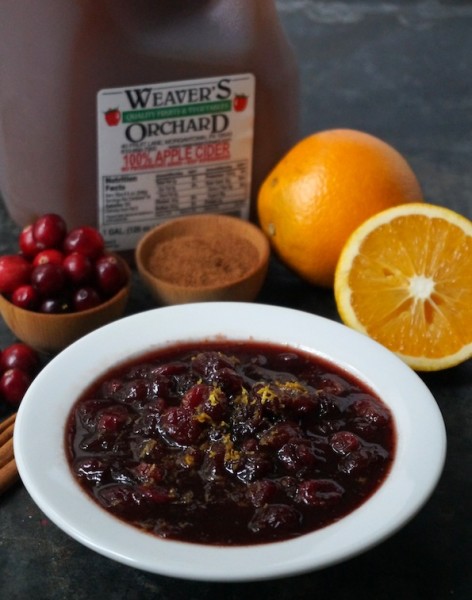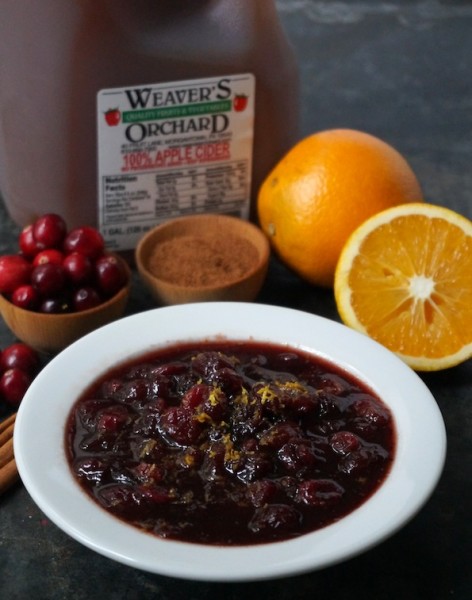 With holiday planning filling our schedule and snow flurries in the air today, Thanksgiving is a good time to celebrate our favorite apple and pumpkin dishes from the fall coupled with welcoming winter's new additions, like locally grown (New Jersey) cranberries and seasonally ripe Florida oranges. I recently learned that the best way to test the ripeness of a cranberry is to see if it bounces when dropped. All the cranberries I purchased from Weaver's Orchard bounced, so I guess they are pretty ripe!
The Thanksgiving holiday is a day for traditions, and food traditions are certainly not easy to break. However, my mom and I were recently astonished at how many of our favorite dishes called for canned prepared food ingredients that we rarely use in everyday cooking. This year, we're going to offer the real food alternative as well, and hopefully no one will mind. However, we are still going to offer the Stove Top Stuffing, Campbell's Green Bean Casserole and cranberry sauce that everyone seems to love, but we'll see how the whole foods fair over prepared foods in everyone's opinions.
I for one am looking forward to eating (more) of this awesome cranberry sauce I prepared for tomorrow. It has been sweetened with apple cider, orange juice and a little bit of sugar. All you need to do is throw the ingredients in the crock pot tonight or tomorrow morning, chill it and then you have cranberry sauce to serve for Thanksgiving!
Print
Apple-Orange Cranberry Sauce
1/2 cup

apple cider

1/2 cup

orange juice (freshly squeezed)

1/2 cup

sugar

1/2 cup

brown sugar

1

12-ounce package whole cranberries

1/2 teaspoon

cinnamon
Dash of nutmeg
Zest of

1

orange
Instructions
Place juices and sugars in the crockpot and stir until dissolved.
Add cranberries, spices and orange zest and stir again.
Cook on high for 3-4 hours, stirring occasionally. Cool completely in refrigerator. Top with additional orange zest if desired.