Years ago when I worked at a restaurant, my favorite staff meal to order was chicken salad on a croissant, made with apple slices and grapes. I was craving this recently, and although I didn't have grapes, I thought I'd make a harvest spin on this recipe. I made it with tender slow-roasted chicken, mayonnaise, half and half, Pixie Crunch apples, dried cranberries, celery, red onion and black pepper.
I was a little bit skeptical that the cranberries would be good, but they were a really delicious addition to the sandwich!
Now is a great time to pick apples at Weaver's Orchard, with about 20 varieties available!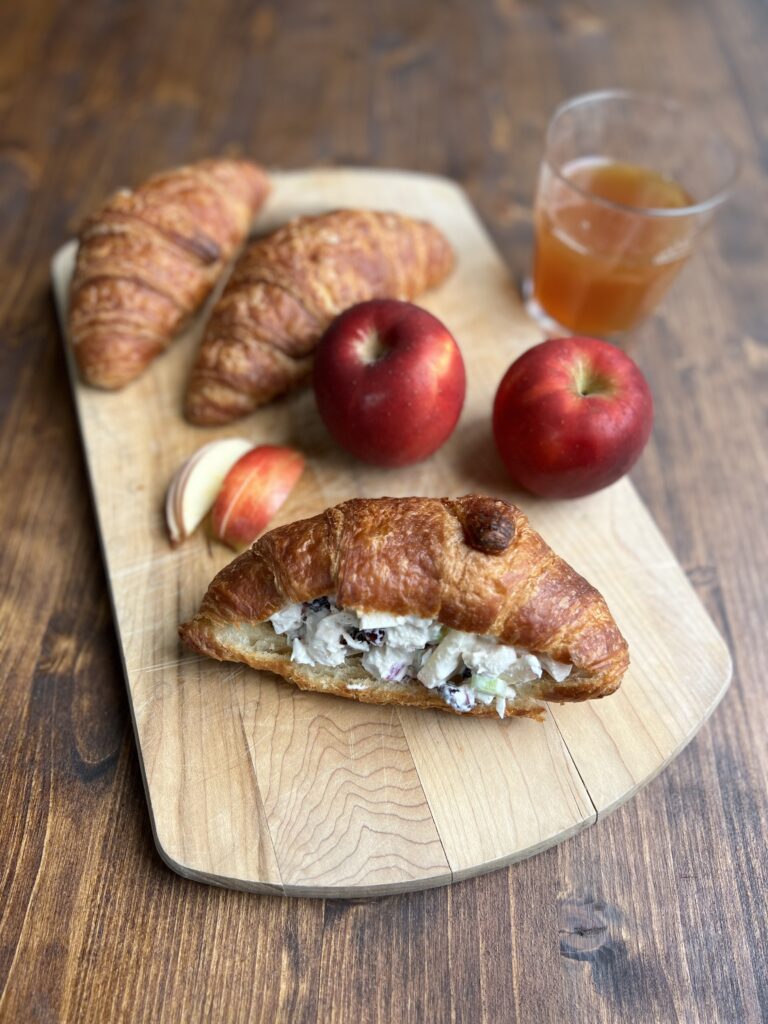 I rarely measure when cooking (baking is a different story!) But it looked something like this:
Harvest Chicken Salad on a Croissant
2 chicken breasts, slow cooked
1/4 cup mayonnaise
2 TBSP half and half
Diced apple from 1/2 of a crunchy apple such as pixie crunch
1/4 cup dried cranberries
2 TBSP finely diced red onions
2 TBSP finely diced celery
Black pepper to taste
3 Croissants
Mix together the chicken, mayo, half and half, apple, cranberries, red onions, celery and black pepper. Stuff into croissants. Serve with sliced apples or sliced vegetables and enjoy!