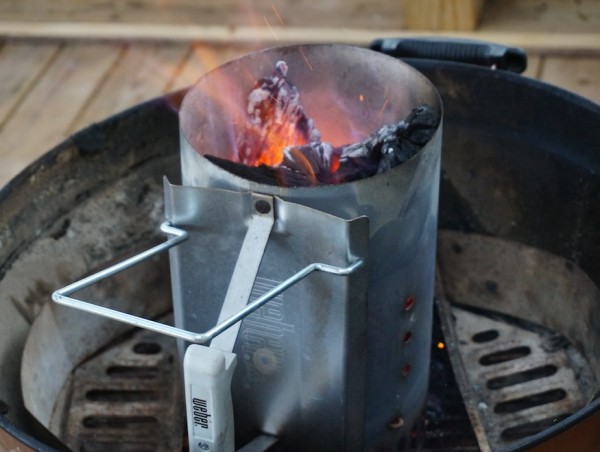 The pleasant scent of natural oak charcoal smoke wafted through Weaver's Orchard's garden center area last Wednesday, June 5, 2013, as Ed Deren and his family prepared a mini feast for the 50+ people who gathered to learn Ed's grilling tips, tricks and recipes. On the menu for the grilling class was turkey burgers made with avocado, free-range Lone Star Farm beef burgers and herb-basted Delmonico steaks, corn on the cob and flat breads topped with tomato and gourmet cheeses.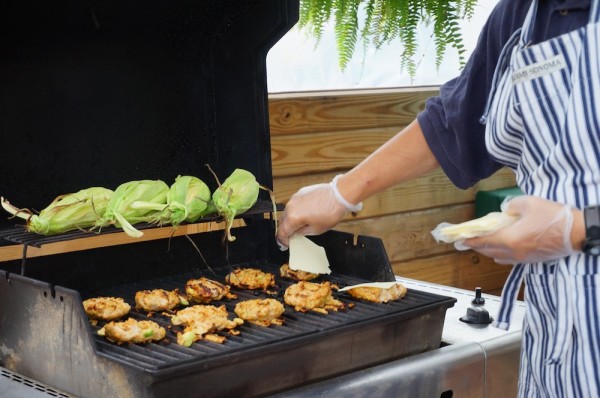 Ed began his demonstration with his turkey burger recipe, which used free-range ground turkey found in our market mixed with sliced avocados to add some extra fat to the very lean meat. "The key to making your own burgers without having them fall apart is to wait until they are thoroughly cooked on the bottom so that you only have to flip it once," Ed explained. How do you know when it's ready? With burgers, the best way is just to see what they look like when you flip them. Until you learn that right "look," you can try taking a peak at the underside to make sure it looks half-way done. See the pictures and recipe for reference.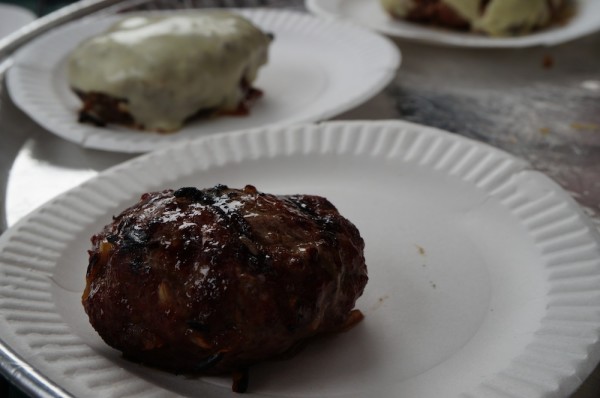 While the burgers were cooking, Ed demonstrated how to grill corn on the cob. "Peel back all but about 5 of the husks. Remove the silk. Take one of the removed husks and use it to tie closed the ends of the remaining husks. Soak them in water for about an hour, and then grill them for about 10-15 minutes on the top rack turning occasionally," Ed explained.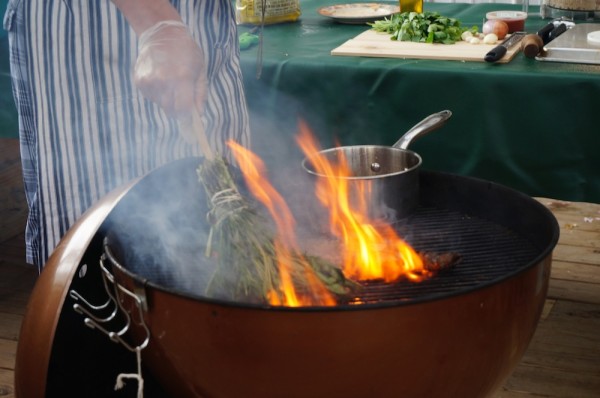 Then he moved on to the much-anticipated steak, using two Lone Star Farm steaks: Delmonico and New York Strip Steaks, available at our market. But Ed's seasoning and basting technique was quite exquisite and delicious. Prior to grilling the steak, he rubbed it with the seasoning mixture and then placed it on the grill. The total cooking time for a medium rare steak was about 8 minutes, cooked in 2 minute intervals. After the first two minutes, he basted it and rotated it 45 degrees. After the next 2 minutes, he flipped and basted it, then rotated and basted again after another 2 minutes. Just be sure to keep an eye on the flames and don't burn your hands if you attempt this at home.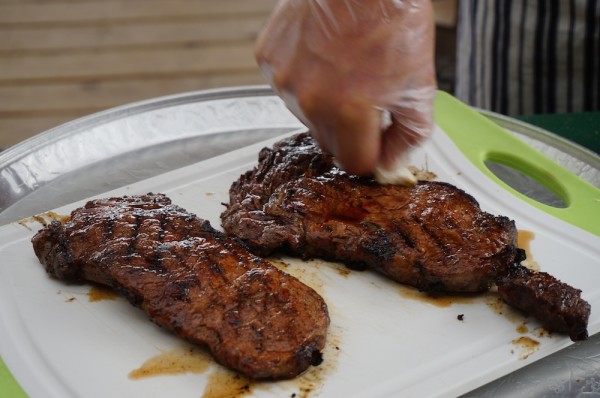 Basting Brush
Combine rosemary, thyme and sage use butchers twine to secure herbs to the end of a wooden spoon.
After the steak cooked, he rubbed it with a fresh clove of garlic to give it an extra punch of flavor.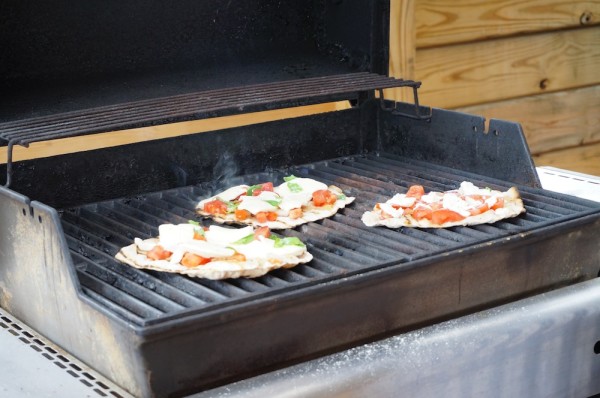 Next, he showed us the flat bread dough he had made, rolled it out and crisped it up on the grill. Then he added the toppings: a tomato salad mixture topped with DiBruno Brothers fresh mozzarella on the one flat bread and fresh goat cheese and finished with sliced basil.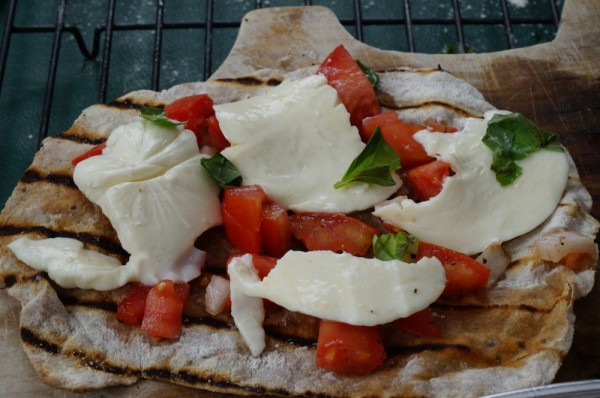 SaveSave