While the song, It's the most Wonderful Time of the Year is meant for the Christmas Holiday, I have to admit it makes its way into my brain every Autumn. The crisp air, changing leaves, vibrant hues from the annuals and perennials in my garden putting on one last show, unbeatable selection of autumn produce, heck, even not knowing how to dress because you know you'll be sweating through that flannel by noon, really makes this season spectacular!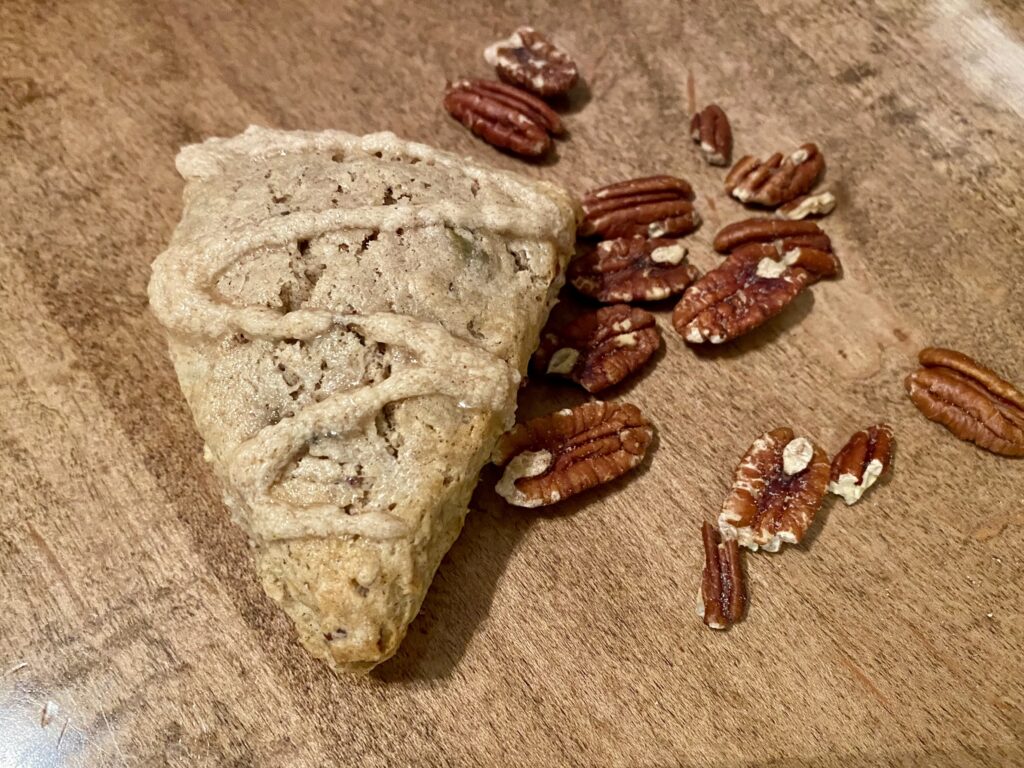 Being that we find ourselves in mid-October also means I have settled into my teaching routine again. However, one addition to my weekly routine this year has been making scones for my colleagues and me on Friday mornings. I have the whole process down to a tight 30-minute routine. Last week, having returned home from a visit to Weaver's with my family, I found myself inspired on Thursday night to create a new scone to add to my repertoire, and hence the Apple Pecan Scone with Brown Butter Glaze was born.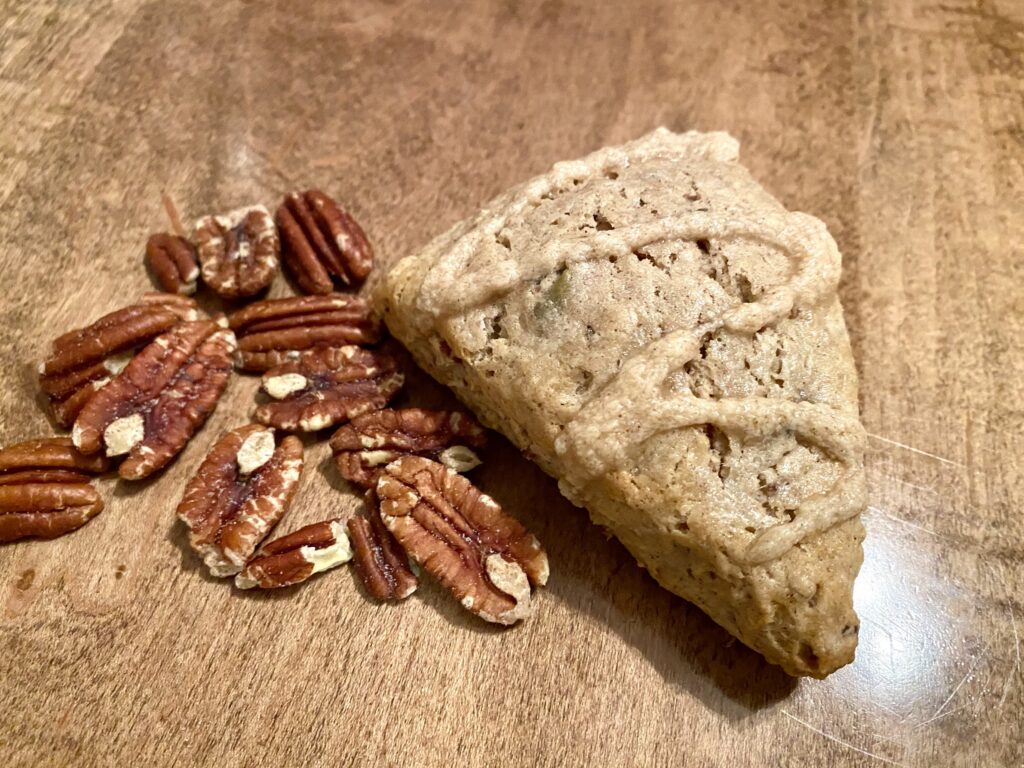 I have started chilling my dough overnight for two reasons. First, it creates a more reliable product. The chilling is going to allow the dough to rest, creating a softer inner texture, and keeps your edges clean and crisp. Secondly, and what my wife and coworkers love, is that by chilling overnight, I can wake up and bake them that morning without setting my alarm any earlier so we can all enjoy freshly baked scones. This recipe was a huge hit and a great way to celebrate this "Most Wonderful Time of the Year!"
Print
Apple Pecan Scones with Browned Butter Glaze
Author:
Cook Time:

15 mins

Total Time:

15 mins
For the Dough
2

c. flour

¼

c. white sugar

1 ½ tsp

. baking powder

½ tsp

. baking soda

½ tsp

. salt

1

stick butter, frozen and grated

1

apple – peeled, cored and grated

¼

c. milk + up to 2 tablespoons milk

1 tsp

. ground cinnamon

½ tsp

. apple pie spice

¼ tsp

. ground ginger

⅓

to

½

c. pecans – roughly chopped
For the Glaze
½

stick of butter – salted

1

c. confectioners' sugar – sifted to remove lumps

1tsp

. vanilla extract

1

–

2

Tbsp. whole milk
Instructions
Prepare the dough the night before. Begin by mixing flour, sugar, baking soda, salt, and spices in a bowl. Sift the ingredients to remove any lumps.
Grate frozen butter and cut into the dry ingredients with fingers until almost sandy, but with some lumps of butter remaining.
Add grated apple and ¼ cup of milk and incorporate using a fork until a sticky dough forms. If after some mixing the dough does not mostly come together, and ½ Tbsp.s of milk at a time. Add in pecans and gently mix to incorporate.
Put the dough on a floured surface and incorporate any dry or stray bits. Fold the dough in half, and then into a quarter and gently press out seven to ten times. Rotating the dough 90 degrees with each fold and turning it between each set will help keep the dough from sticking. Add small amounts of flour as needed. This step will help create layers in your scone. Work quickly as you do not want to melt the butter. On the final fold, press the dough out gently into an 8 inch disc.
Wrap tightly in plastic wrap and let chill for 4+ hours or ideally overnight.
– – – – – – – – – – – –
The next morning set your oven to 425.
Cut the dough disc into 8 evenly shaped triangles, brush with heavy cream and sprinkle sugar over the scones.
Bake for 15 minutes.
Scones are finished when golden brown and the bottoms are slightly browned and firm.
Place directly on a cooling rack.
– – – – – – – – – – – –