There's something so cozy about making pancakes– especially with fall spices and apples or pumpkins. I'm a huge fan of maple syrup, and couldn't resist bourbon barrel aged maple syrup! It adds such a full flavor to already delicious pancake toppings.
Being from Pennsylvania, one of the maple syrup making powerhouse states, I often haven't given the uniqueness of maple syrup much of a thought.
Did you know that Pennsylvania ranks 5th in terms of volume of maple syrup production? Wow! I bet you can guess which state is #1…Vermont! However, it's also produced across New York, Canada and New England and much of the Northern United States, as far west as Minnesota!
But to the rest of the world, maple syrup is a rare, expensive treat. Some consider it an acquired taste.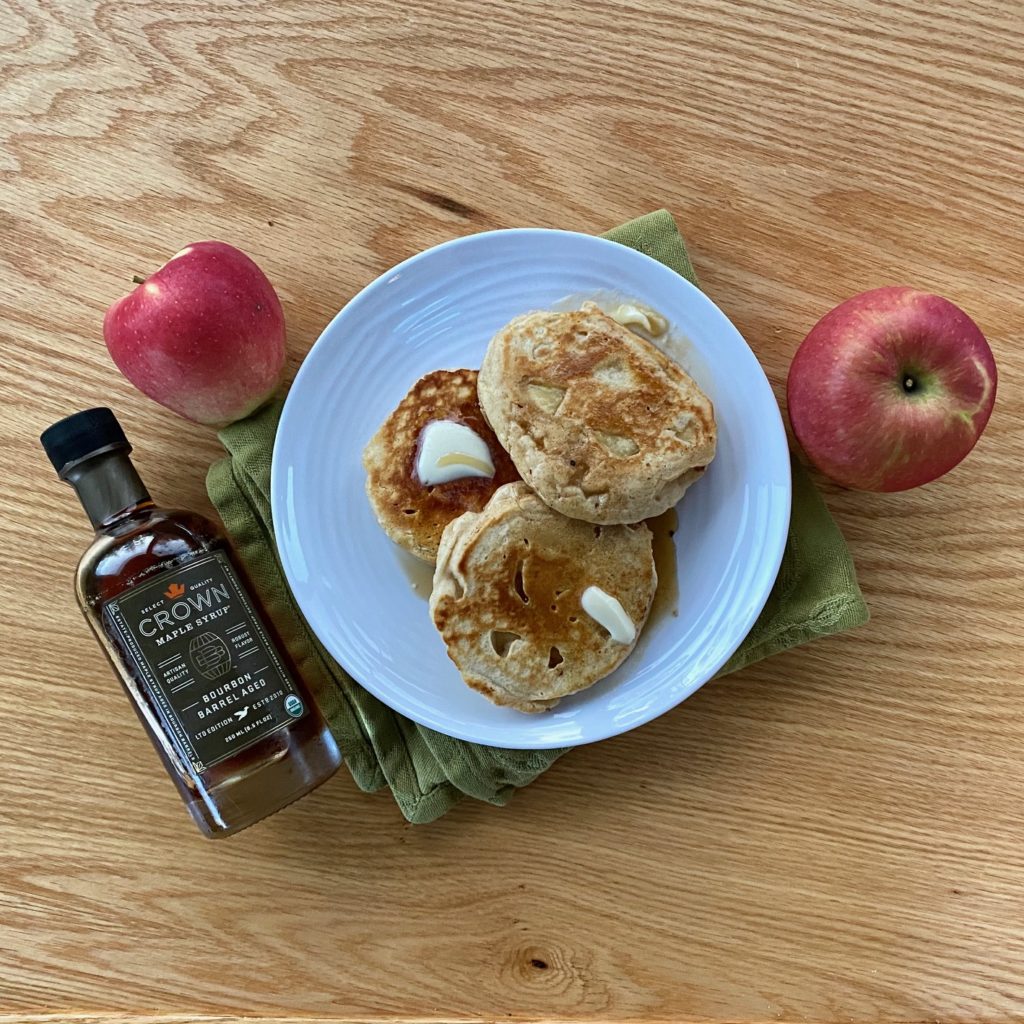 So, pick up some maple syrup, pancake mix and apples from our farm market and make some delicious pancakes! I used a pancake mix and added some cinnamon and diced apples. I fried them in butter and topped them with some delicious bourbon barrel aged maple syrup (which at this time is not available in our farm market…but maybe someday!)
Browse our selection of pancake mixes on our online store and place an order for curbside pick-up!