Finally, the warm weather of spring is here to stay! It's now safe to plant some of the more delicate vegetables like tomatoes and peppers, but did you know that asparagus has been growing well here at the orchard since April? Our crop is actually the first crop of the season and it's such a welcome taste of spring!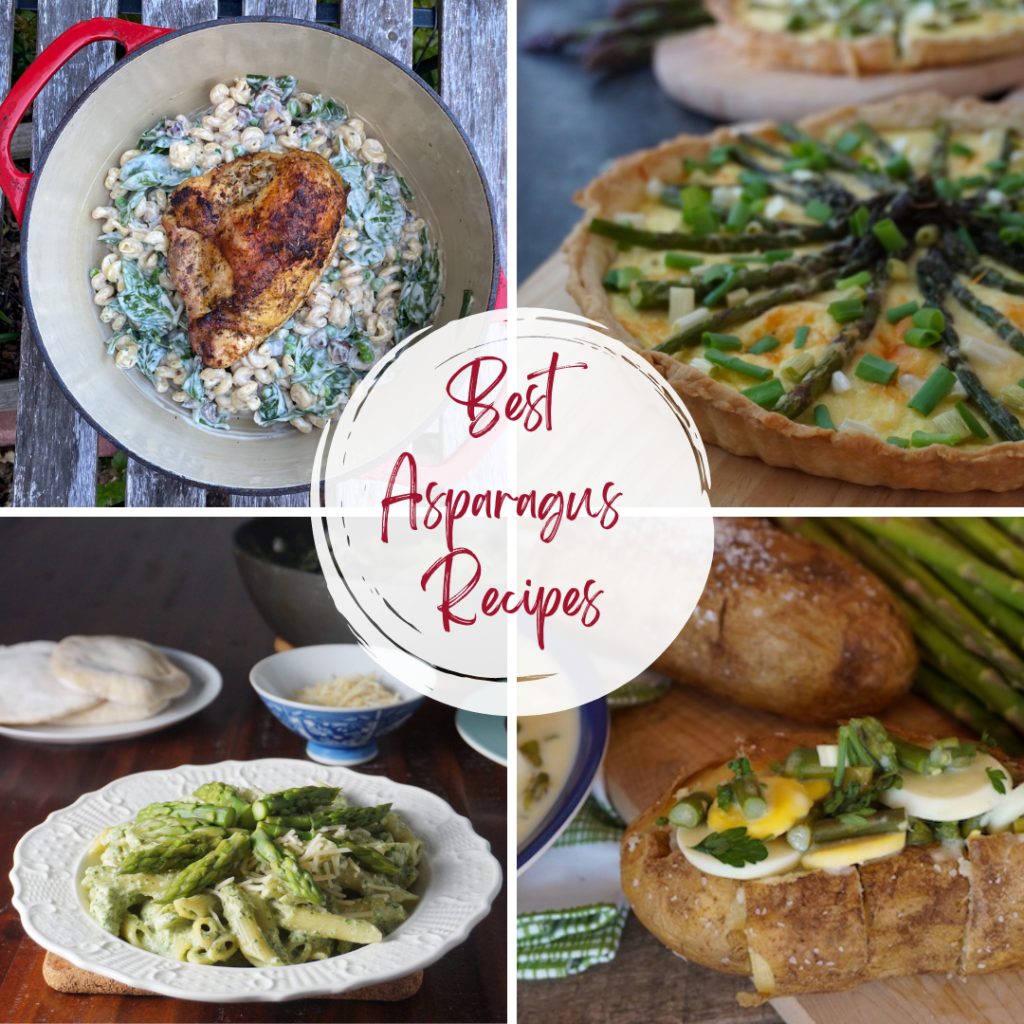 Asparagus is so versatile! Here are some great ways to prepare it:
Grilled or sautéed with just a little bit of olive oil, salt and pepper
Added to stir-fry with rice
Added to creamy pasta dishes
On top of baked potatoes
Baked into quiche or frittata
Mixed in with salad (either raw or sauteed)
In soups (pureed or chopped) 
Beyond just the delicious taste, here are 5 reasons we love this veggie:
It contains antioxidants & fights disease
Foods rich in antioxidants fight free radicals, which are unstable molecules which can cause damage to cells, ultimately leading to health problems like heart disease, cancer and kidney diseases. 
It's great for digestion!
Asparagus contains plenty of fiber, which helps aid in digestion. All that fiber also helps keep your cholesterol levels in check, which is a good thing for heart health!
It helps manage blood sugar
The high levels of fiber in asparagus helps slow down sugar absorption and prevents rapid spikes in blood sugar.
It's good for bone health
Asparagus is full of vitamin K, an essential nutrient for bone health. Having healthy bones is important for preventing fractures especially as we age!
It's good for your brain
Asparagus contains high levels of folic acid, which many people know is incredibly important for pregnant women because it supports healthy brain development in utero. However, did you also know that folate can help boost your mood? Some doctors are prescribing folic acid for patients with depression, so if you're coming off of the winter blues, be sure to add some of this veggie to your diet! 
Learn about more of the health benefits here.
With so many REASONS to eat this spring green, we'll leave you with our favorite recipes we've collected over the years. 
Asparagus in Mascarpone Cream Sauce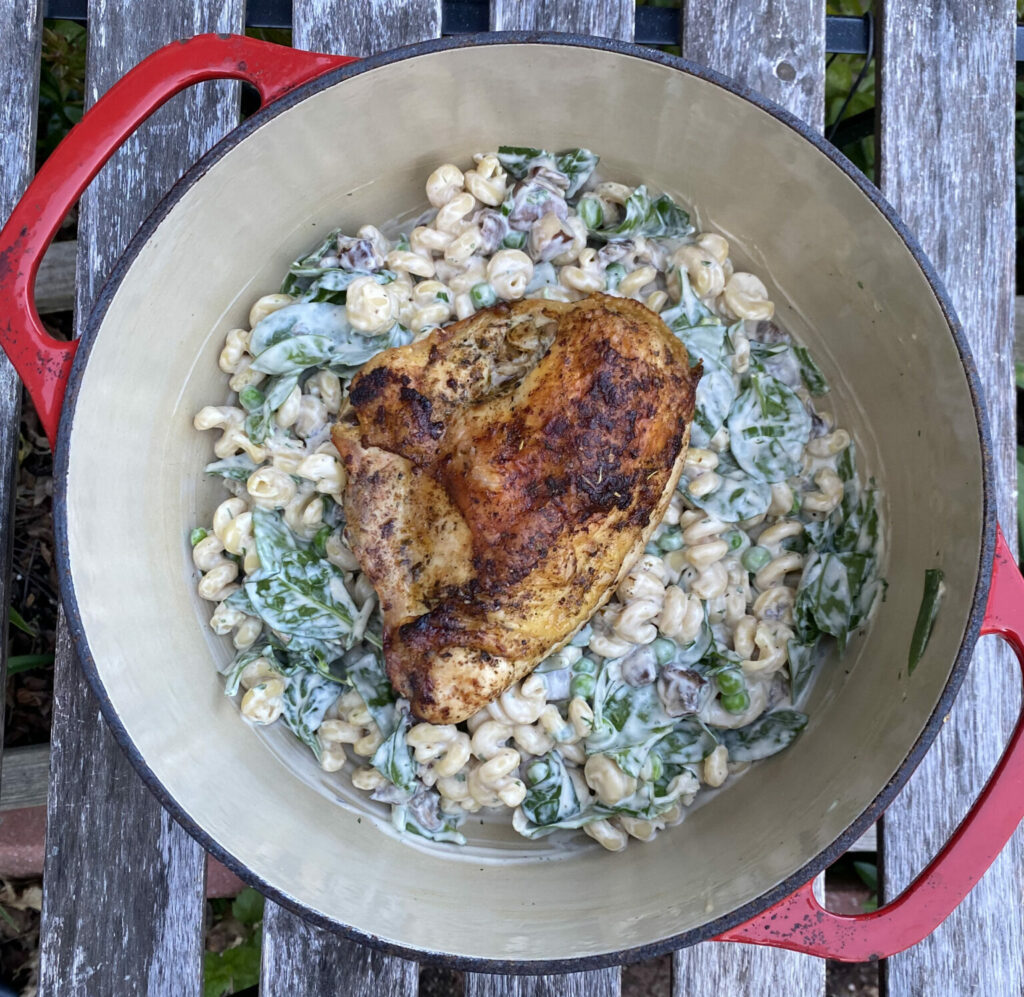 Looking for something that will elevate some of your spring veggies? Try your hand at this meal that is simple enough to make on a weeknight, but fancy enough for your next dinner party as well. This recipe takes a less commonly used protein: bone in, skin-on split chicken breasts and serves it alongside a cavatappi pasta dish boasting a luxurious mascarpone-based sauce with roasted mushrooms, asparagus and peas.
Asparagus Topped Baked Potatoes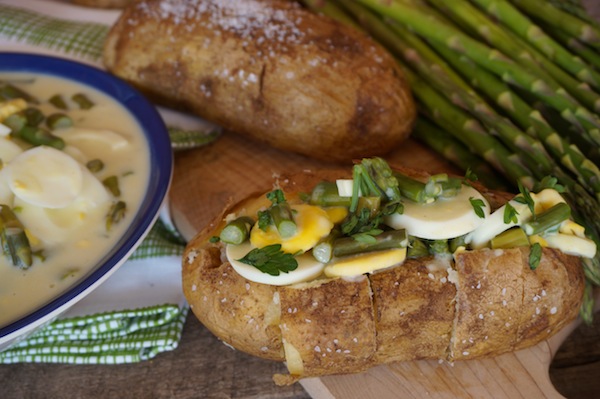 This recipe is a Weaver family favorite, plus it includes tips on how to prepare asparagus
Spring Onion & Asparagus Quiche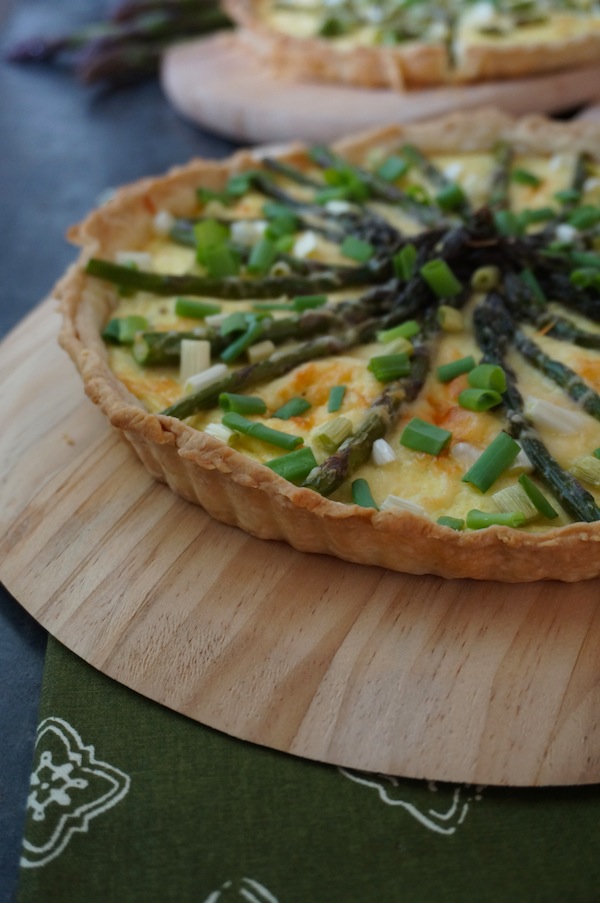 This recipe takes advantage of two tasty spring vegetables: asparagus and spring onions baked into a delicious quiche.
Penne with Asparagus Cream Sauce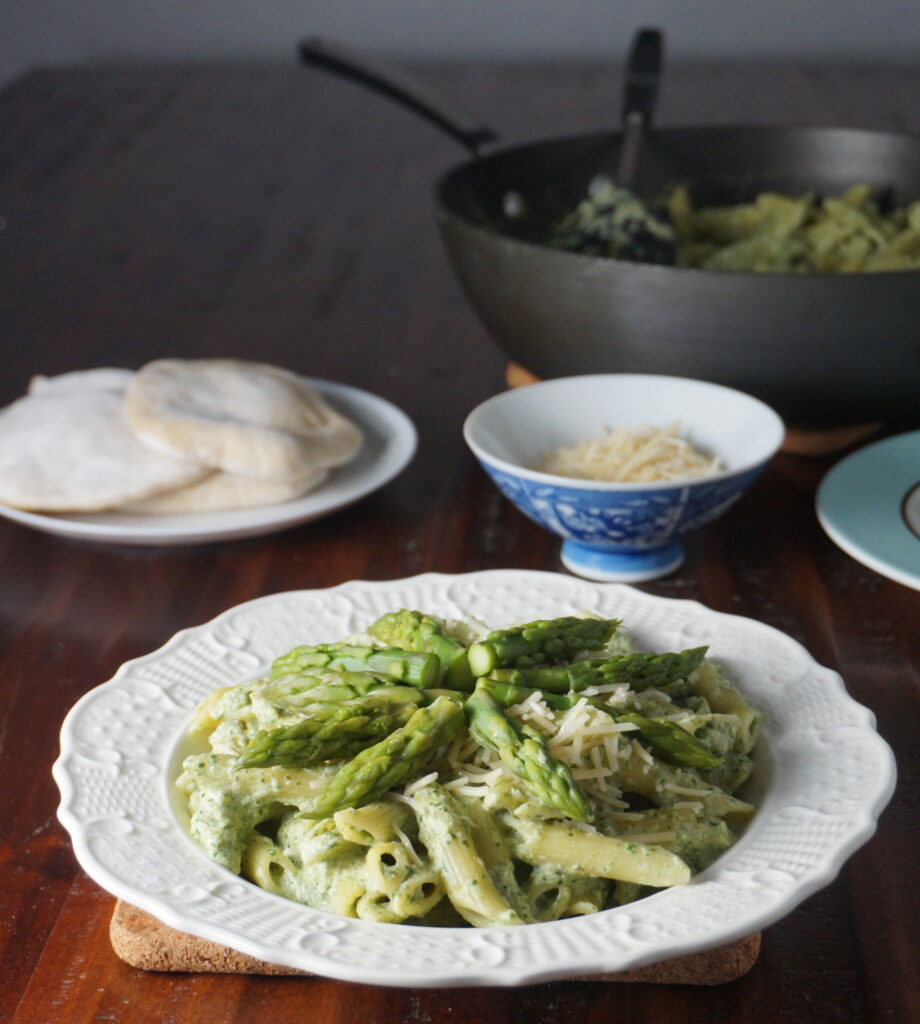 Who doesn't love creamy pasta dishes? This recipe makes things just a tad healthier by throwing some asparagus in the mix.