Apple season at Weaver's Orchard means the cider press is in full swing! In fact, since apples store so well during the winter months in our cold storage, we have a fresh supply of apples to keep the cider press running every year from around September to May.
There are two ways I've traditionally enjoyed apple cider: piping hot or refreshingly cold. But this week, I discovered an additional way: as a sweet apple cider jelly.
When it comes to making jelly, I'm definitely a beginner, so this recipe was perfect for me. No chopping of fruit, no straining of juice. You just take 5 cups of apple cider, boil it with some spices, add sugar and pectin and put it in the fridge for two weeks or freeze it for up to a year. Or you can preserve it using the water bath canning method. It would make a tasty Christmas gift.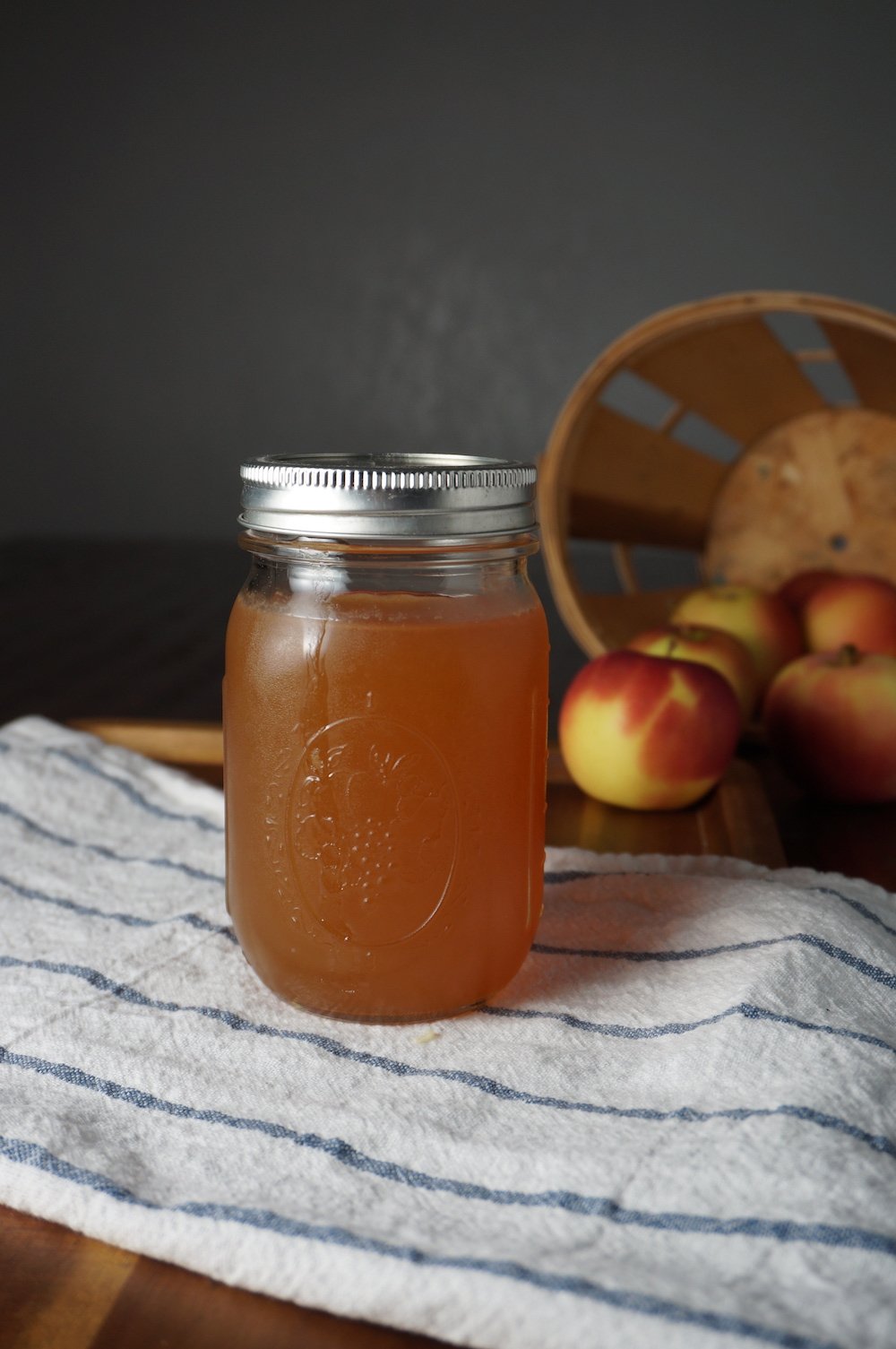 The finished product is light and sweet, tasting just like apple cider. Here are some ways to enjoy it:
On top of pancakes or waffles
Atop a toasted baguette with a slice of melted cheddar
As a sandwich spread on grilled cheese, turkey, or roasted chicken sandwiches
In this pizza (swap out apple cider jam for apple butter).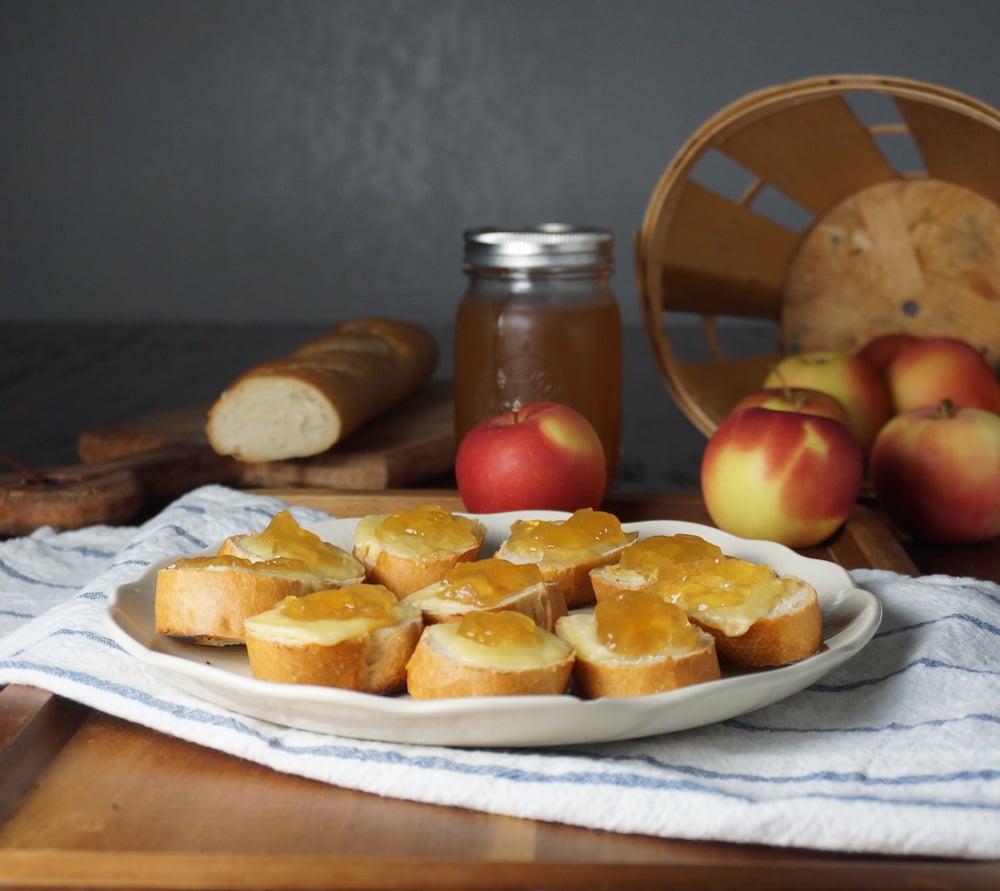 So… now that you have lots of ideas for how to use it, here is the recipe.
Print
Sweet Apple Cider Jelly
5 cups

apple cider

1

cinnamon stick

1

strip lemon zest

1/2 teaspoon

whole cloves

1/8 teaspoon

ginger

2 cups

granulated sugar

1

1.75 oz. package low or no sugar needed powdered pectin

1 cup

packed brown sugar
Instructions
Add 1/4 cup granulated sugar to the contents of the pectin package in a bowl.
Mix remaining granulated sugar and brown sugar in another bowl.
Bring the apple cider to a boil in a large pot, along with the cinnamon stick, lemon zest, cloves and ginger.
Strain the cider into a bowl to remove the cinnamon stick, lemon zest and cloves. Return cider to pot. (You tie the spices into a cheesecloth instead, but this method is handy if you don't happen to have cheesecloth.)
Once the apple cider boils, add the sugar-pectin mixture and let it come to a boil again, stirring constantly. Add the other sugar mixture and bring to a boil again. Boil for 1 minute.
Pour into canning jars. If you plan to freeze the jelly, leave 3/4 inch of space between the top of the jelly and the lid because the contents will expand as it freezes.
Let cool. Refrigerate or freeze.