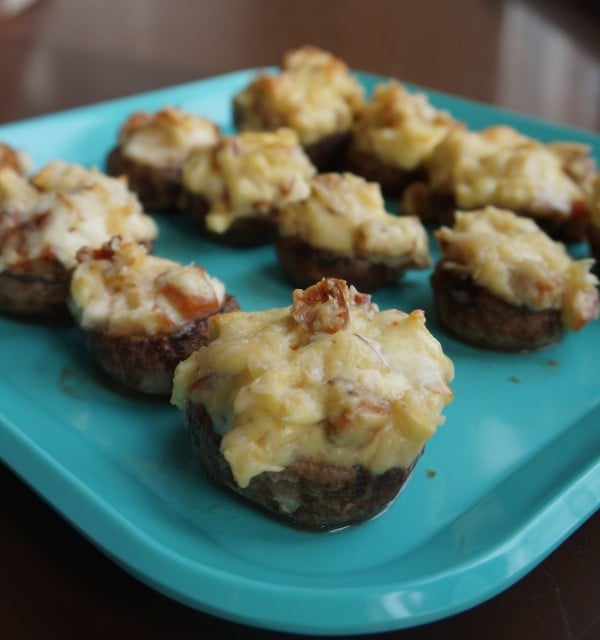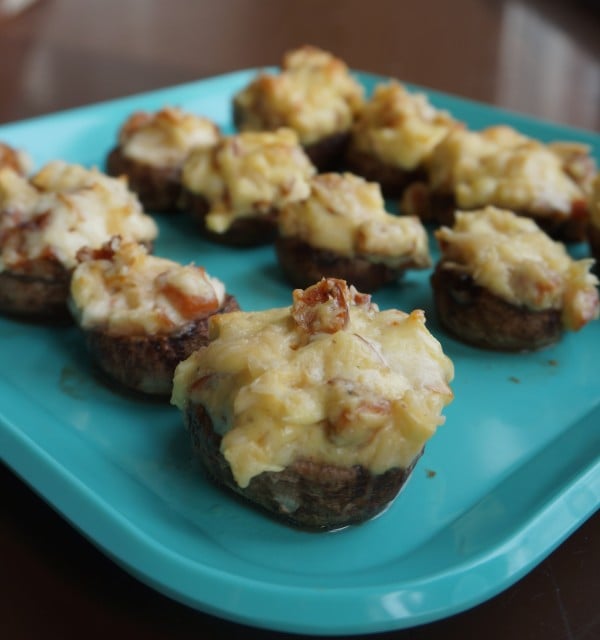 It's a winter miracle.  Here it is, the end of January, and Weaver's Orchard still has fifteen apple varieties, kept fresh in cool, climate-controlled storage.  Each apple preserves the memory of warm fall days when the wind carried just a hint of the chill that winter now blasts us with.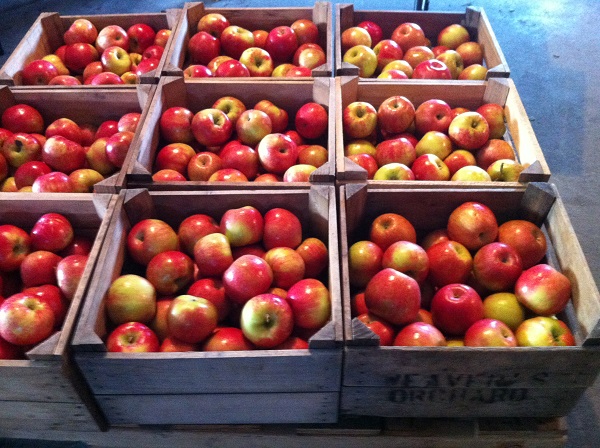 This weekend, as we crank up the heat, anticipate the groundhog's verdict and cheer on our favorite team, many of us will be preparing food for hungry Game Day guests.  Preparing this food gives us the chance to make use of the winter miracle of fresh, sweet apples.  An apple is an appetizer that can stand alone.  This time of year, each juicy slice feels like a delicacy.  It's also a versatile ingredient to incorporate in other appetizers, adding a flavorful burst of soluble fiber, antioxidants and vitamin C.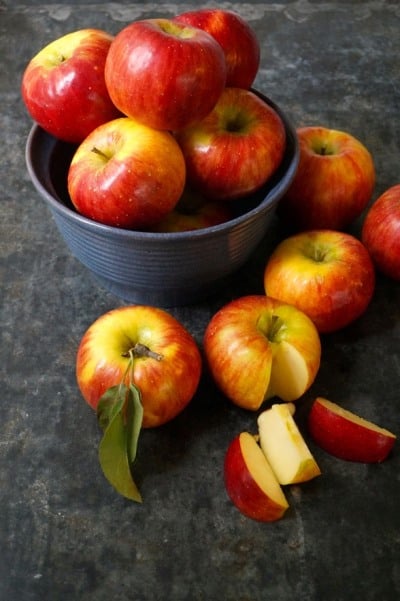 These stuffed mushrooms with sausage and apples make a delightful, healthy savory addition to your appetizer spread.  Making mushrooms the main ingredient gives these appetizers a healthy start.  Using Neufchatel cheese reduces the fat naturally, and using fresh garlic and fresh apples makes each "pop" of flavor nutritious.  Opting for Country Time sausages from Weaver's means you're serving your family and guests nitrate- and nitrite- free sausage from heritage breed hogs that are humanely raised right here in Berks County!
So as you prepare this weekend's menu, add this easy-to-make, healthy and crowd-pleasing appetizer to your spread!  The filling also works as a dip to serve with chips, crackers or veggies.  Just bake it at 350F for 20-25 minutes until golden on top.
Print
Stuffed Mushrooms with Sausage and Apples
2

Italian sausages, cooked and minced

1 cup

freshly grated Parmesan cheese

2

garlic cloves, minced

1/2 teaspoon

Worcestershire sauce

1

8-ounce package Neufchatel cheese, room temperature

1

egg yolk
Half a sweet apple, such as Autumn Crisp, Gala or Fuji, minced

24

baby bella mushrooms, stemmed

1/4 cup

white wine, such as pinot grigio
Instructions
Mix minced sausage, 1/2 cup Parmesan cheese, Worcestershire sauce, garlic and Neufchatel cheese. Sprinkle with salt and pepper, add egg yolk and mix gently.
Preheat oven to 350F and grease a large baking dish. Brush the inside of each mushroom with wine and scoop about a tablespoon of filling into each mushroom. Place mushrooms into the baking dish with the filling side up and top mushrooms with remaining Parmesan. Bake uncovered for 30-45 minutes, until cheese is golden.