When Lauren Myer cut grains, dairy and refined sugars from her diet, she found herself at a loss for tasty snacks that met her new dietary requirements.
So, she turned to her own kitchen and started experimenting. She created a granola recipe that was so popular among her friends and family that she decided to turn it into a business in 2019.
You can now find Lauren's three variations – Original Recipe, Very Berry and Cacao (dark chocolate) – on Weaver's Orchard Farm Market shelves in a plain brown bag marked "Simply Lauren Marie." (You can even order it on their online store for curbside pick-up or local delivery!)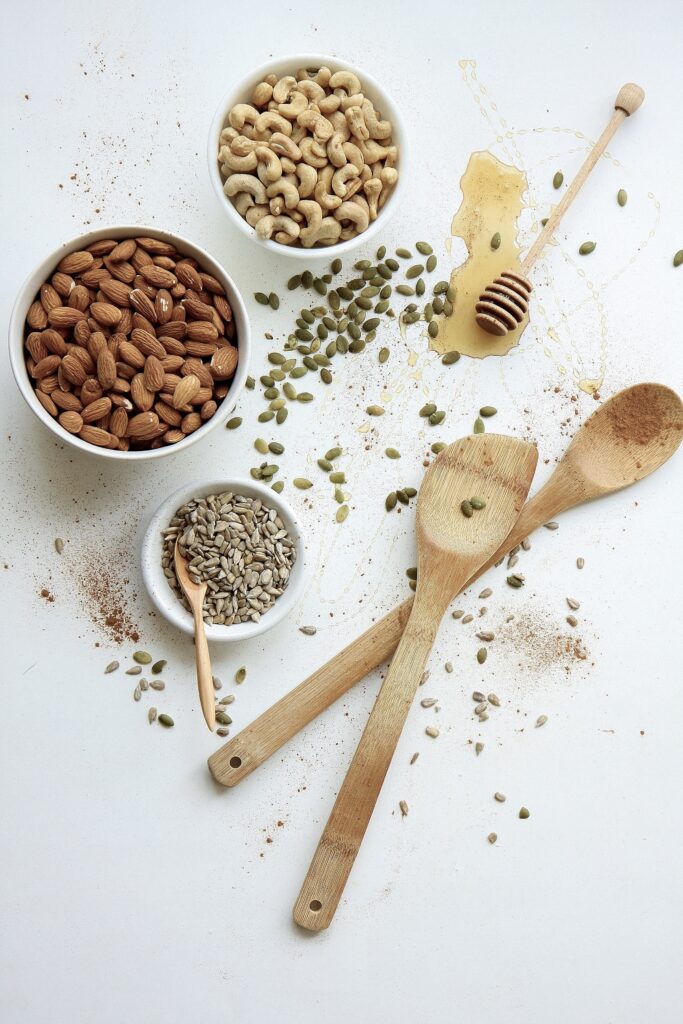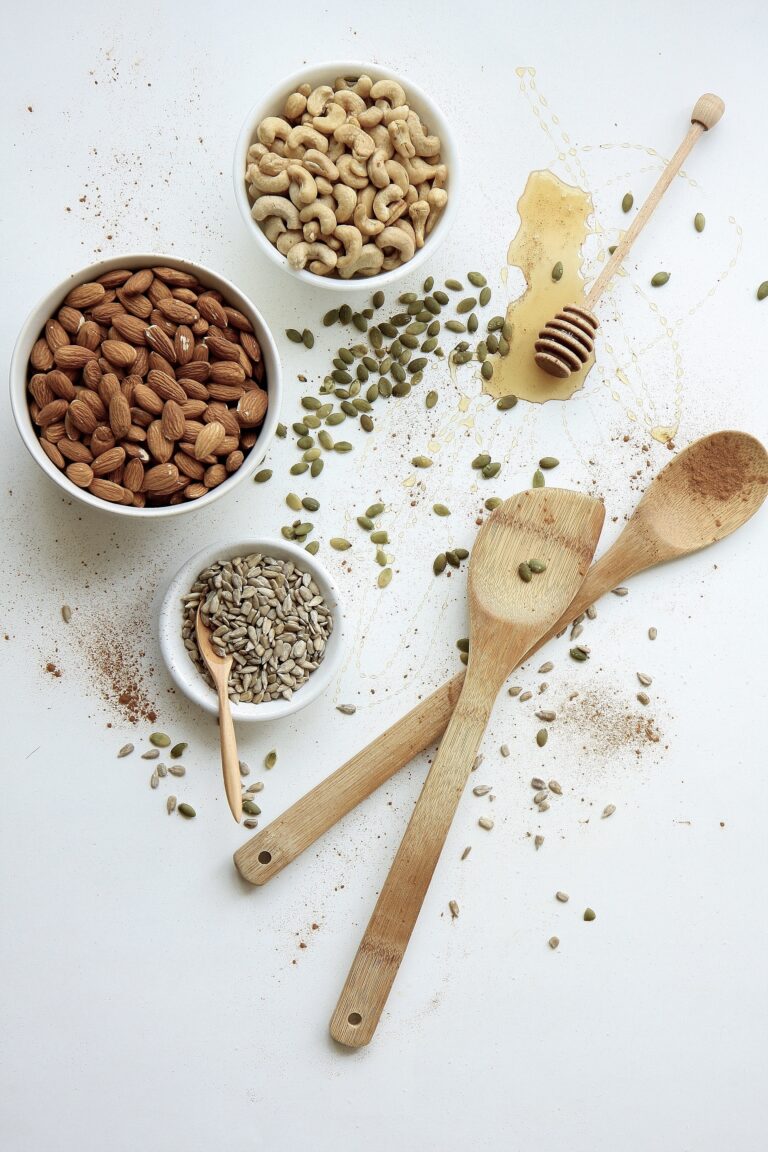 The packaging is purposefully sparse.
"I like simplicity in my product and in my branding," Lauren said.
For example, her Original Recipe granola only has 11 ingredients: Organic almonds, organic cashews, organic honey, organic raisins, organic sunflower seeds, organic pumpkin seeds, organic virgin coconut oil, organic shredded coconut, pure vanilla extract, organic cinnamon and himalayan pink salt.
You may have noticed the focus on organic, that's also for a reason.
"My ingredients are all certified organic," Lauren said. "My main goal is to provide a snack using the purest and highest quality of ingredients."
Lauren says each of her granola recipes are grain free because a grain-free diet can help some people reduce inflammation and also ease autoimmune disease symptoms.
"It is especially helpful for those with gluten-sensitivity," she said. "Also, a serving of our granola gives you plenty of nuts and seeds, which are more nutrient-dense and filling as opposed to grains."
The bulk of Simply Lauren Marie ingredients come from Tierra Farm, a supplier from upstate New York who sells all certified organic and fair trade products. They also come from local health food stores and farmers markets.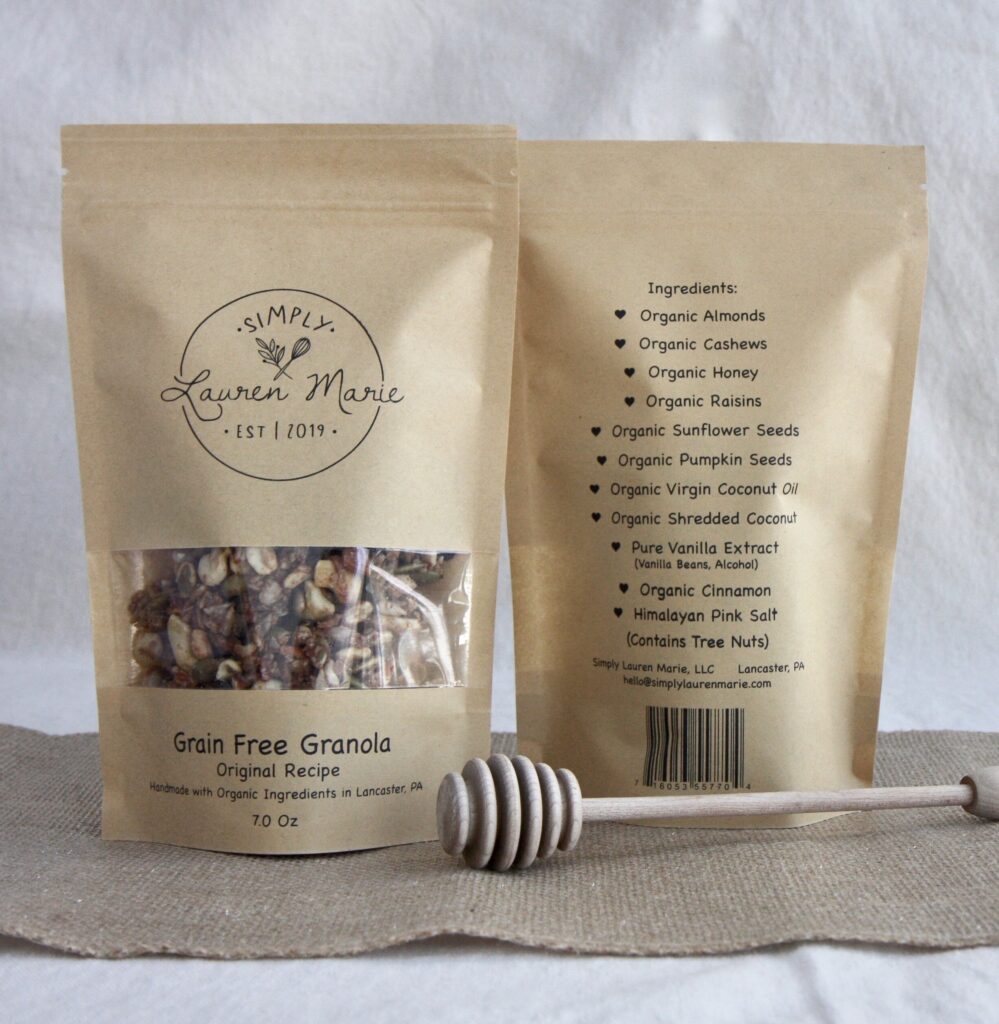 "Buying local is really important to me, and I try to locally source ingredients whenever I can," she said. "My favorite part of running the business is delivering and making connections with so many little farmers markets and stores in Lancaster County and surrounding areas."
Lauren's favorite way to eat her granola is with locally sourced plain yogurt and fresh fruit. But she also recommends trying it with milk and your morning cereal or with ice cream. Many customers even enjoy the granola straight out of the bag.
Someday Lauren hopes to create new recipes and varieties. But until then, she'll continue making grain free and refined sugar free granola with simple, high-quality ingredients to provide her customers a healthy and tasty treat.