A few years ago I had the opportunity to visit England. While I wasn't expecting to fall in love with the food there, I did. I discovered the simple joys of Classic British Scones. I'll never forget that cozy café along the seacoast in Falmouth, England where we had our first "cream tea," as they call it. It was the quintessential English weather day – cool and cloudy – but the sun would occasionally peek out and warm things up a bit. The scones were warm, soft and fluffy, and there was ample jam and clotted cream (like a whipped caramelized butter) to spread on it.

British scones are simple and not overly sweet or drizzled in icing like American scones. Instead, they are almost like a sweet biscuit that serves as a conduit for jam and clotted cream or butter. Fresh out of the oven, they are soft and moist. Scones often get a bad rap for being too dry, but like most baked goods, they tend to dry out the longer they sit around.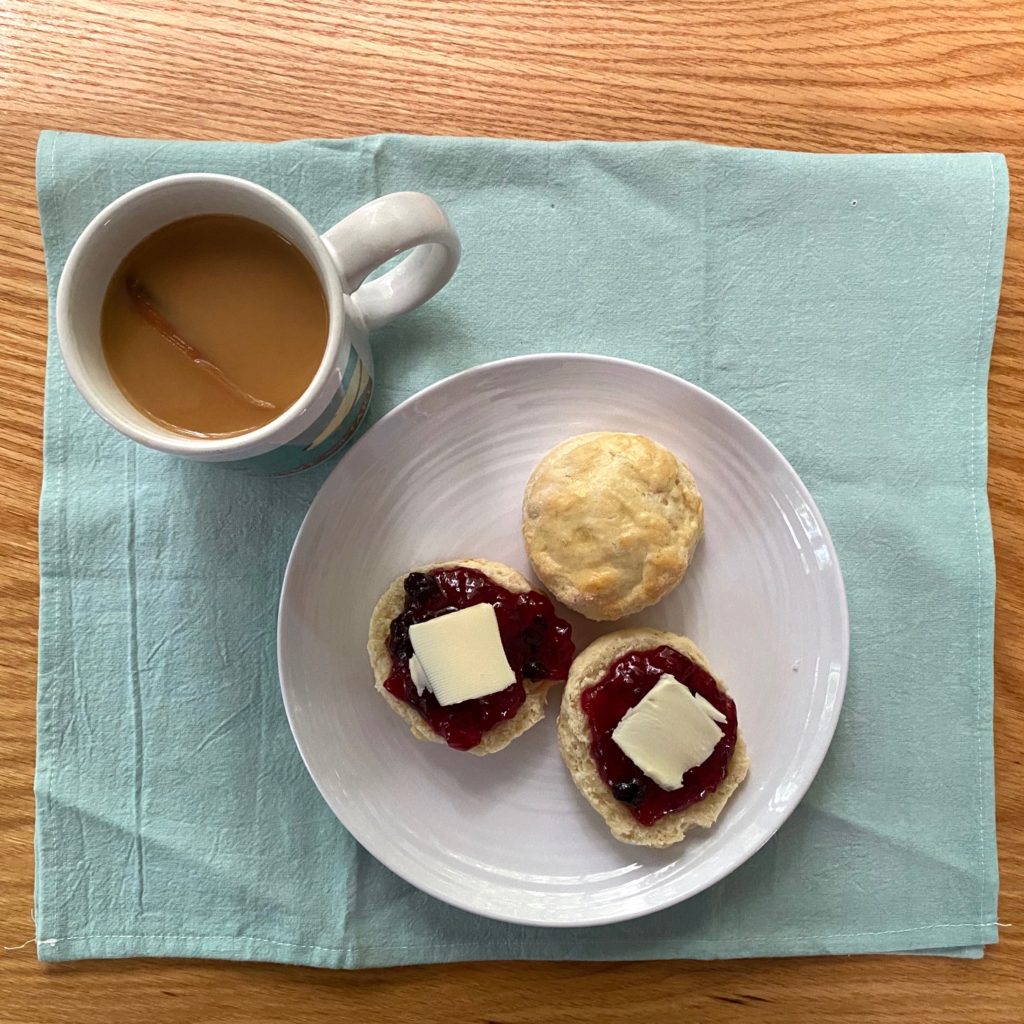 Plus, they are meant to be consumed with a cup of hot tea, so any dryness will just be overcome by the cup of tea. And don't get me started on how my tastes for tea changed when I had good British tea! Now the tea I prefer to drink is Barry's Classic Blend tea, which I order from Amazon. It ships in a cute little box, often straight from Ireland!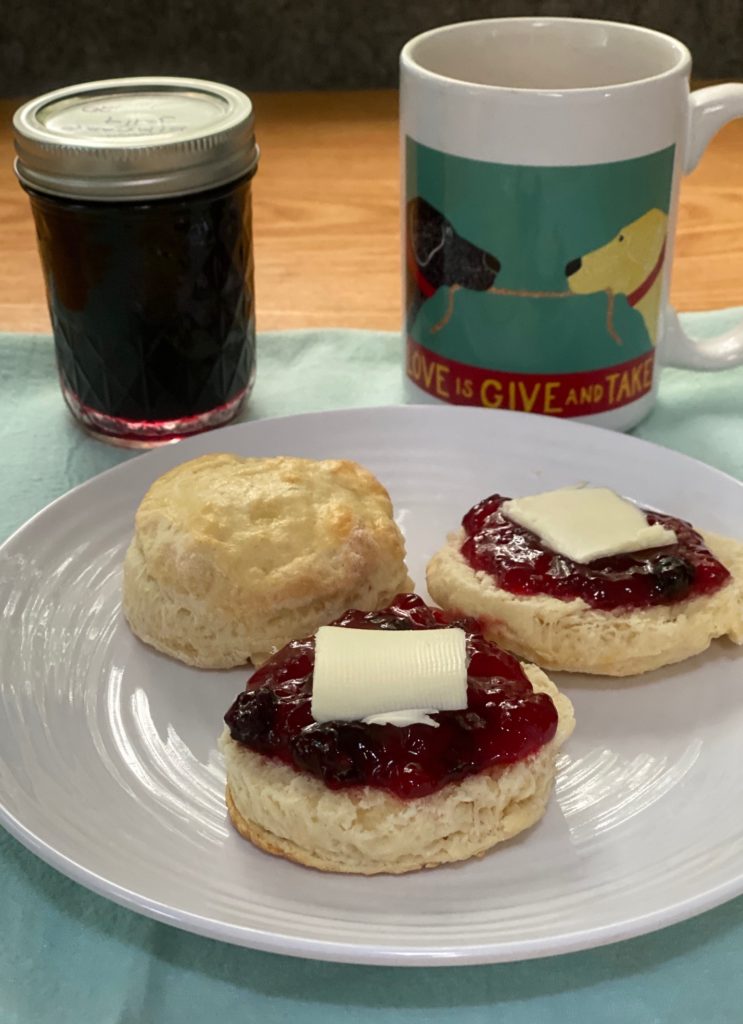 The other week my mother-in-law dropped off a few jars of homemade blackberry jam made with the blackberries from her garden, plus a few jars made with berries she had foraged. Jam is always such a welcome treat in my house, as my kids love to eat jam on toast, English muffins, scones or in peanut butter and jelly sandwiches. However, I feel that homemade jam deserves a special spotlight, so scones are the perfect thing to eat to highlight delicious homemade blackberry jam.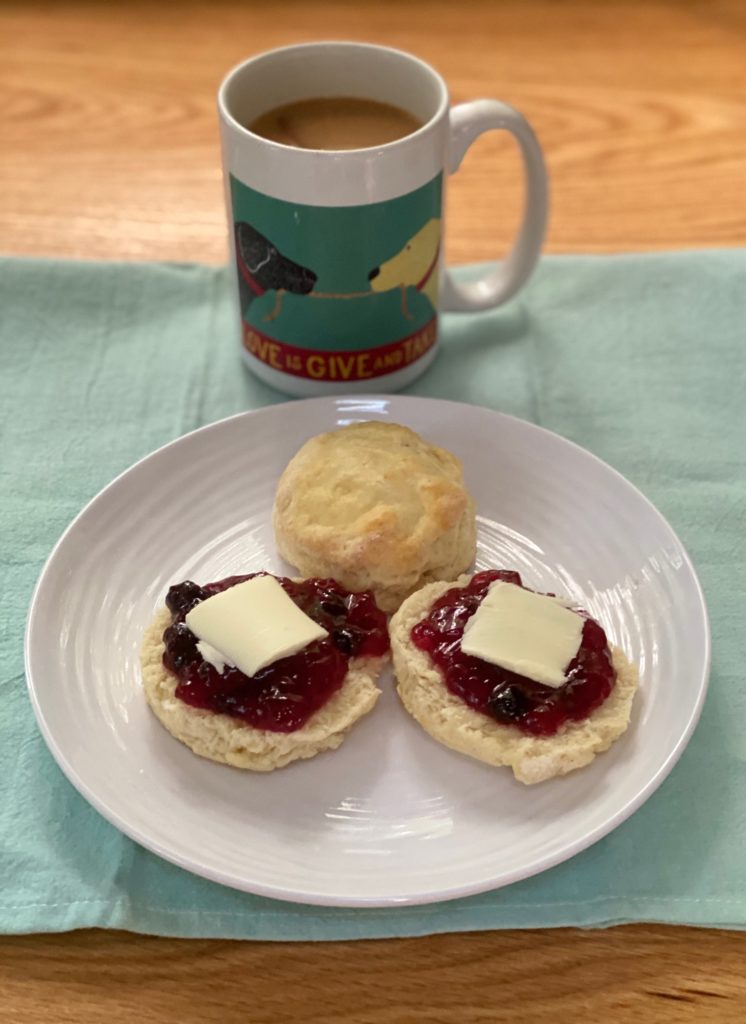 Have you made jam this year with Weaver's Orchard's berries? Grab the recipe for Raspberry Jam from Nan Reinert on our blog here.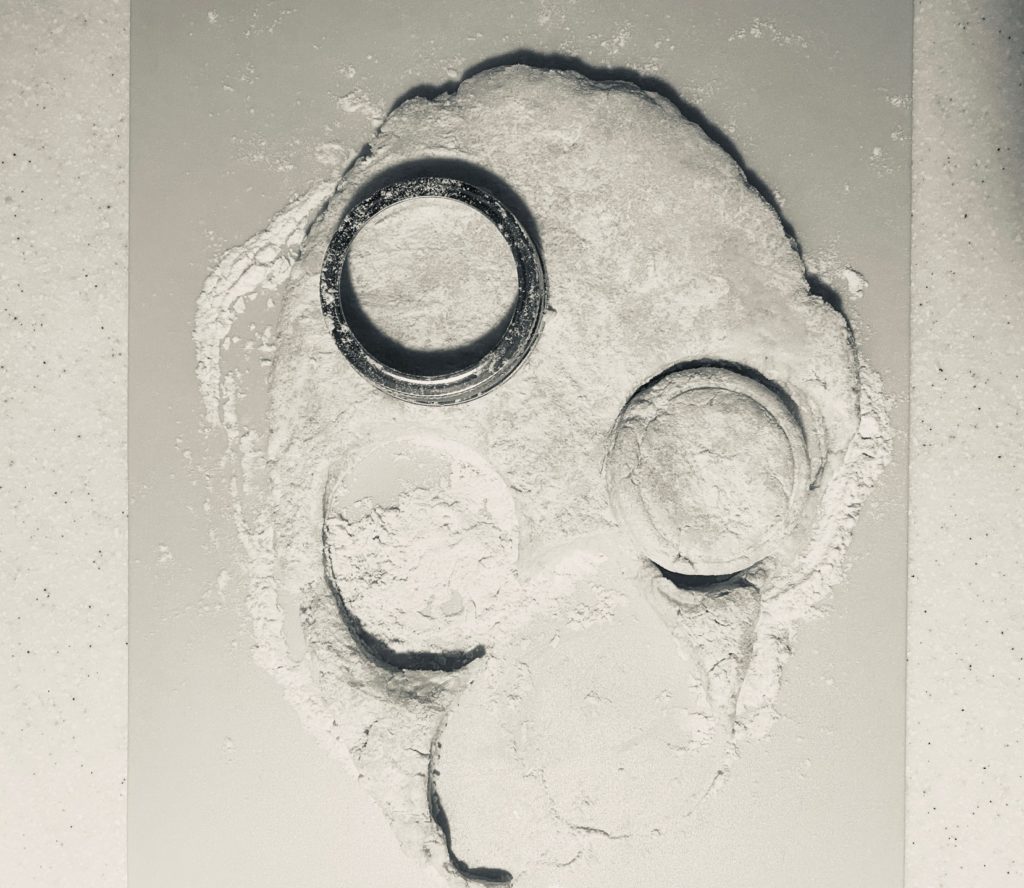 When you get to scone-making, if you don't have a biscuit cutter, you can cut the dough out using the ring of a canning jar!
Print
Scones with Homemade Berry Jam
Classic Scones with Homemade Berry Jam Author: Weaver's Orchard Prep time: 15 mins Cook time: 12 mins Total time: 27 mins Serves: 6-8 servings
2¼ cups

all-purpose flour

4 tsp

. baking powder

¾ tsp

. salt

⅓ cup

cold butter, diced

¼ cup

sugar

⅔ cup

yogurt

¼ cup

milk

1 tsp

. vanilla extract
For egg wash –
1

egg

1 tbsp

milk
Plus extra flour for dusting surface
*Optional – dried fruit, orange zest, vanilla bean powder, etc. for extra flavor
Instructions
Pre-heat oven to 400 and place your baking sheets in the oven to pre-heat as well.
Mix together the dry ingredients in a food processor for a few seconds. Add the butter and mix about 30 seconds until the butter is evenly spread out throughout the flour mixture.
In a microwave-safe bowl, mix together the yogurt, milk and vanilla. Microwave 1 minute. It might look a little bit lumpy or curdled, but that's ok!
Add to flour mixture in the food processor. Mix JUST until combined.
Turn it out on a lightly floured surface. Press out to 1 1/2 inch thickness. Use a biscuit cutter or the ring of a canning jar to cut scones into rounds. Gently re-work dough and repeat steps until all scones have been formed.
Lightly dust each slice with flour and transfer to the pre-heated baking sheet. Brush with egg wash (1 beaten egg with 1 tbsp milk). Bake 10-12 minutes at 400 degrees.
Serve with homemade jam and whipped butter.
If you have any leftovers, be sure to store them in an air-tight container and serve them toasted.