On July 7, Rachel VanDuzer of Rachel's Farm Table shared quiche and tart recipes and more with participants in Weaver's Orchard's weekly cooking class.
Print
Sun-Dried Tomato Pesto
1/2 cup

bruschetta

1/4 cup

sun-dried tomatoes

1/2 cup

prepared pesto OR: 1/4 cup Parmesan cheese, 1/4 cup basil and 1/4 cup olive oil
Instructions
Combine all ingredients together in a food processor and pulse until combined.
Serve over crostini as an appetizer, or spread on a Panini or pizza crust for some added flavor!
This recipe is featured in Rachel's new cookbook, Easy Bruschetta Meals which is available at Weaver's Orchard in the farm market and in their online store.
Print
Bruschetta-Pancetta Quiche
Crust:

2 1/2 cups

flour

1 teaspoon

salt

2/3 cup

butter

8

–

19

tablespoons cold water
Quiche:

8

eggs

1 cup

milk

1 cup

plain Greek Yogurt

2 cups

bruschetta

1 cup

diced pancetta or bacon

1 cup

shredded mozzarella cheese

½ cup

shredded Parmesan cheese
Instructions
Crust Preparation:
Preheat oven to 400°F. Stir flour and salt together in a medium bowl. Cut in butter using a pastry blender.
Slowly add in water one tablespoon at a time over the flour mixture, gently stirring with a fork with each addition until it reaches the desired moistness.
Form into a ball.
On a lightly floured surface, roll out dough into about a 13-inch diameter circle.
Transfer piecrust to an 11-inch tart pan so that the edge reaches just above the tart pan. Trim crust as needed. Prick the crust with a fork, cover with aluminum foil and bake in pre-heated
°F oven for 10 minutes.
Remove from oven and fill with quiche filling.
Filling Preparation:
In a medium bowl, whisk together eggs, milk, yogurt and bruschetta. Divide among the two prepared pie crusts. Top with cheeses and pancetta. Bake in pre-heated 400°F oven for 20-
minutes until the quiche has set and cheese is golden brown.
Serve hot or cold for breakfast, lunch or dinner!
*Note: if using a pre-made crust, do not pre-bake crust, just bake an additional 10 minutes. The pre-made crusts will shrink too much in an 11-inch tart pan.
Print
French Apricot/Plum and Berry Tarts
Depending on what's in season, this recipe can be made with any combination of stone fruit and berries.
1

standard recipe pie crust or

one

roll-out crust

½

pound plums, apricots or nectarines

½ pint

black raspberries, red raspberries or blackberries

1

egg plus one egg yolk

½ cup

sugar

½ cup

almond meal

1 tablespoon

brandy or fruit liqueur

3 tablespoons

butter, melted
Instructions
Preheat oven to 350 F.
For the filling, whisk together egg and egg yolk. Add sugar, almond meal, brandy/fruit
liqueur and melted butter. Stir until combined.
Cut the stone fruit in half, remove pits and then cut each half into ½ inch thick slices.
Make crust according to directions. Stretch crust out onto 11-inch tart pan or for a
thicker pie, use a 9-inch pie pan.
Spread filling mixture onto piecrust.
Top with fruit in a circular pattern.
Bake approximately 45 minutes at 350. Serve warm or cold, for dessert or breakfast!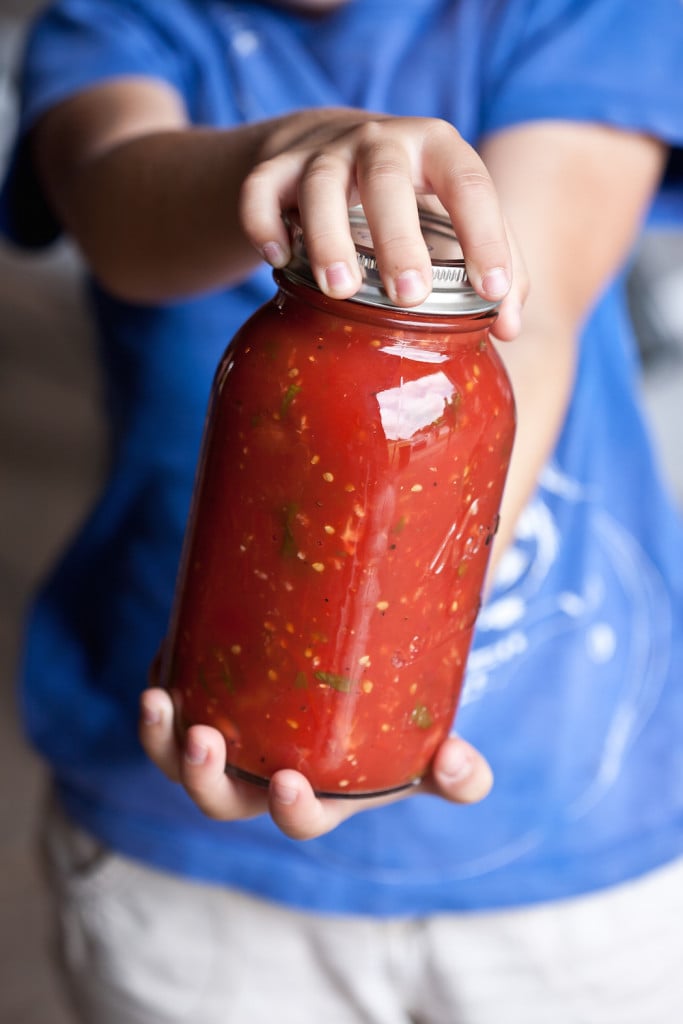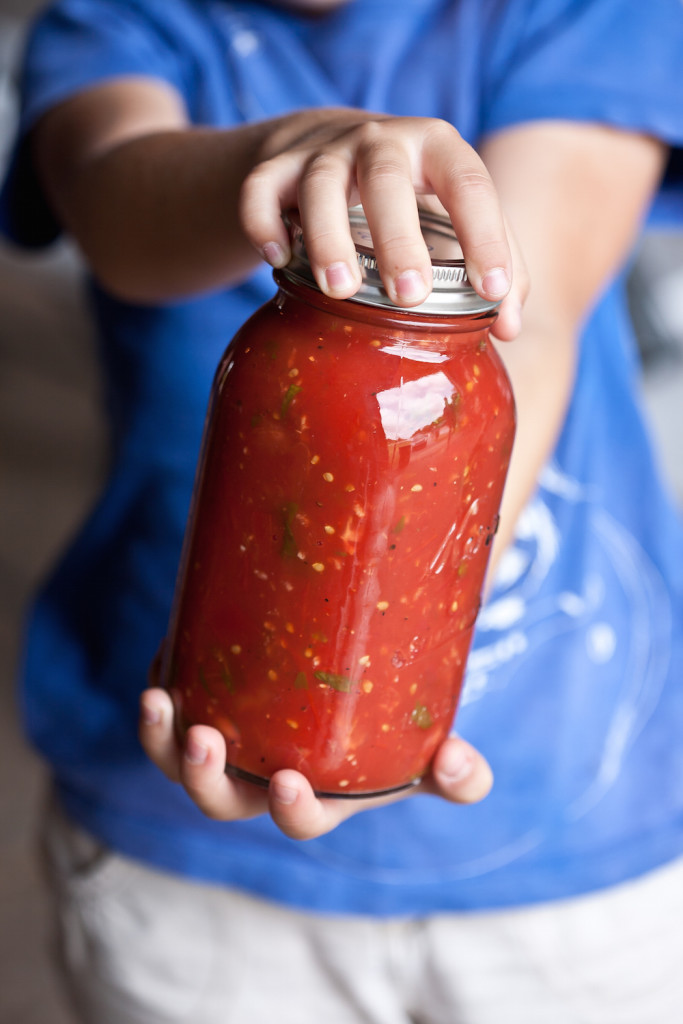 Print
Fresh or Canned Bruchetta Recipe
20 cups

tomatoes, chopped and drained

20

garlic cloves, minced

1 cup

fresh basil leaves, chopped

4 teaspoons

sea salt

4 teaspoons

freshly cracked black pepper

¼ cup

white balsamic vinegar

2 cups

tomato paste
Instructions
Wash tomatoes thoroughly in a solution of 10 parts water, 1 part vinegar. Only use
blemish-free produce in canning.
Chop tomatoes and basil, mince garlic. If desired, drain tomatoes. Combine tomato and
basil with all other ingredients except vinegar. If serving fresh, serve at this stage. If
canning, proceed to next step.
Bring mixture to a boil, simmer 5 minutes and add vinegar. Follow water bath canning
instructions: http://www.weaversorchard.com/bruschetta-artisan-pizza/