On Tuesday, August 9, Phoebe Canakis shared recipes for sauces of the world. Find her recipes below!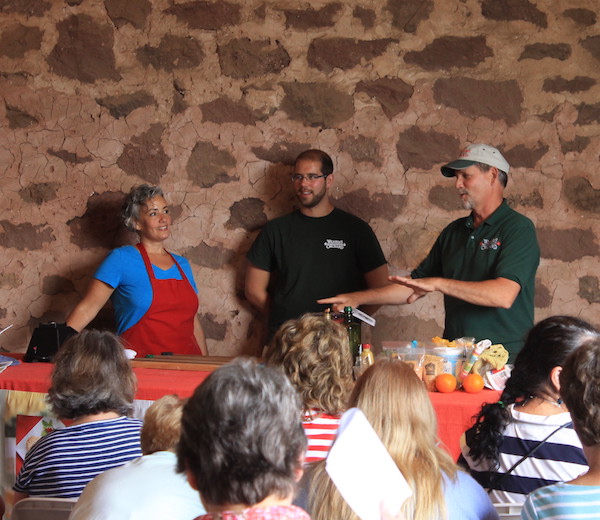 Avocado Dressing or Dip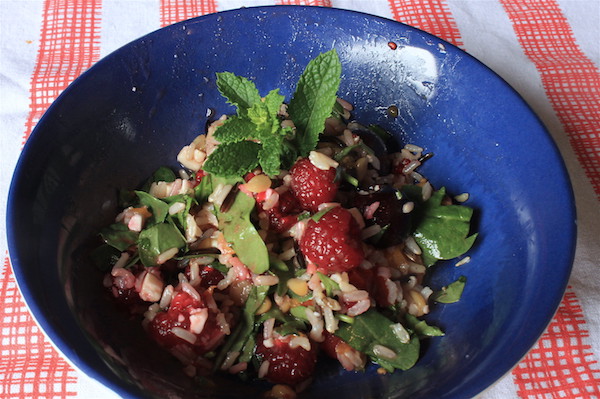 Print
Avocado Dressing or Dip
Because the size of your avocado will vary, adjust liquids to get the texture and taste you prefer. Makes a lovely dressing vegan, gluten-free
1

peeled and pitted avocado

1 tablespoon

chopped cilantro

1 tablespoon

chopped parsley

1 teaspoon

chopped chives

1/2 teaspoon

fresh garlic

5 tablespoons

lime juice

5 tablespoons

almond milk

1/4 teaspoon

salt
pinch of cayenne
Instructions
Puree all the ingredients in a blender until smooth, to desired consistency. If it is too thick add a bit more almond milk. Refrigerate and use within 3 days.
Lemon Curd with Mixed Berry Sauce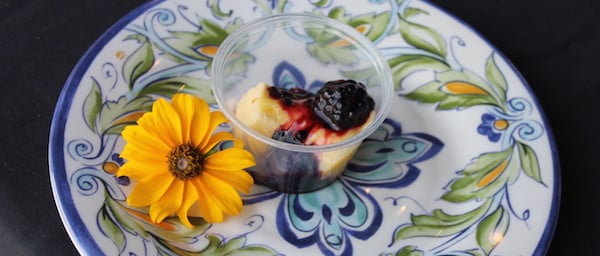 Print
Lemon Curd
Use lemon curd as a filling between cake or trifle layers, dollop on yogurt, cheesecake, pie, to sweeten a homemade vinaigrette, as a dip for chocolate coated pretzels or on a cheese plate.   Try this recipe using meyer lemons, limes, blood oranges or oranges.
6

egg yolks

1 cup

sugar

1/2 cup

fresh lemon juice

1 tablespoon

finely grated lemon peel

1

stick (4 ounces) butter, cut into tablespoon sized pieces
Instructions
In a medium metal bowl, large enough to fit over a medium saucepan, whisk the egg yolks and sugar until creamy.
Fill a medium saucepan with 2 inches of water and bring to a simmer. Reduce heat to low and continue to simmer.
Place the bowl over the saucepan, being sure not to touch the water, whisk the lemon juice and peel into the egg mixture. Whisk constantly for 10-15 minutes, until the mixture has thickened or coats the back of a spoon. If necessary, add more water to the saucepan.
Whisk in the butter, a tablespoon at a time, until smooth. Remove from heat cover with plastic wrap directly onto the surface and cool.
Keep refrigerated for up to 2 weeks or freeze.
Print
Berry Sauce
8 ounces

fresh berries (strawberries, blueberries, raspberries or blend of all)

1 tablespoon

limoncello

1/4 teaspoon

grated orange or lemon peel
Instructions
Mash or puree the berries and mix with the limoncello and grated peel. Keep refrigerated.
Chimichurri Sauce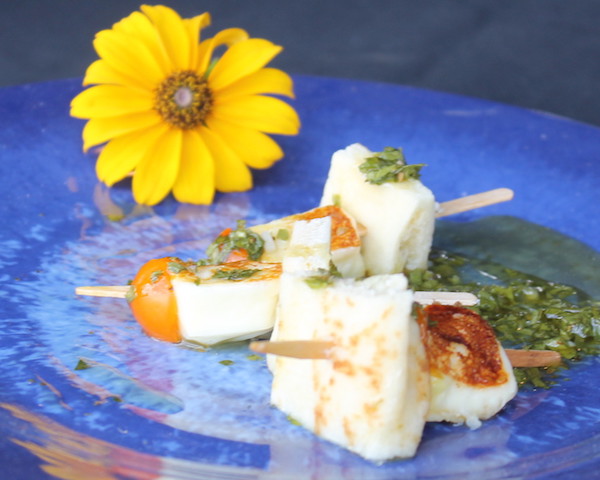 Chimichurri is a versatile and simple sauce for protein-based and vegetable recipes, typically used as a marinade for roasted or grilled meat. Chef Hector uses Chimichurri on tacos and to compliment grilled meats or fish. It's a sauce that changes from family to family and region to region.
Additional flavorings include paprika, smoked paprika, cumin, thyme, lemon, basil, cilantro (coriander leaf) and bay leaf. In a red version, tomato and red bell pepper may also be added.
Print
Chimichurri
Adapted from recipe by Chef Hector Ruiz Owner of Sofrito Gastro Pub, Reading and Mohnton, PA
1 cup

finely chopped fresh parsley

1/4 cup

finely cilantro, optional

2 tablespoons

chopped fresh oregano or

1

–

2

teaspoons dry

1 tablespoon

diced jalapeño

2 teaspoons

finely chopped garlic

1/4 teaspoon

salt

1/4 teaspoon

red pepper flakes

3/4 cup

olive oil

1/4 cup

red wine vinegar
Instructions
Whisk all of the ingredients and store in tightly sealing container. Keep refrigerated.
Use a portion to marinate pork, beef, chicken or seafood and another portion to serve with prepared meat.