Pear Pecan Crisp with Vanilla and Molasses
Late August always means one thing, it is time to hang up my green Weaver's Orchard tee's and exchange them for teacher clothes. The changing of my wardrobe signals it is time to embrace uncertainty. The simplistic questions of, "Where and what are we picking today?" are quickly made but fond memories. Now my internal narrative looks a bit more like:
"When will I find out what classes I am teaching?"
"What will our welcome back Professional Development look like?"
"What teachers are leaving, who is sticking around, who are we adding to our team?"
 Ahh yes and then the dreams. The dreams of a mismanaged classroom, wild expectations being placed on me, or maybe the one where I found out that I was going to be teaching Physics. It always seems silly, but each year the act of folding my Weaver's tee's and putting them in the lower drawer for a final time always sets off a subconscious flood of these ponderings, worries and of course the excited anticipation for the year to come.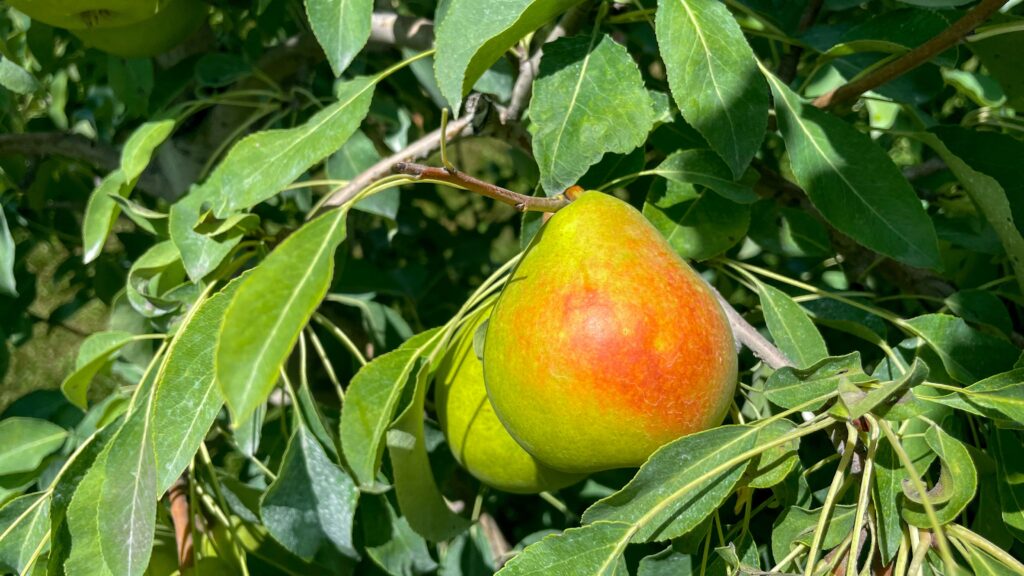 I would be remiss if I forgot to mention the best part of this late August change. All the uncertainty, jitters, nerves, and anticipation, is juxtaposed with one of the greatest blessings of my adult life; my crew, my people, my work family. My crew has been an absolute blessing in my life. We are a bit of a hodgepodge to be honest. We represent many different subject areas, are different ages, are in various places in life, and have differing political and religious standings. But we love each other, we are there for each other, and are the best part of every day. These people help me be my best for my students, they see me, know me, and encourage me!
The genesis of this recipe is rooted in love and admiration. One evening during our in-service week prior to students arriving I made the choice to make something for them. The simplicity of a well composed crisp is its fundamental beauty. Whatever the reason you choose to make this particular crisp, know you'll get deep warming flavors from the vanilla, spices, and molasses, and a symphony of textures and flavors from the pears and oat crisp. This recipe celebrates simple, seasonal ingredients and allows you to create an expression of love, gratitude and a way to celebrate the people you find in your life to be your crew.
Enjoy!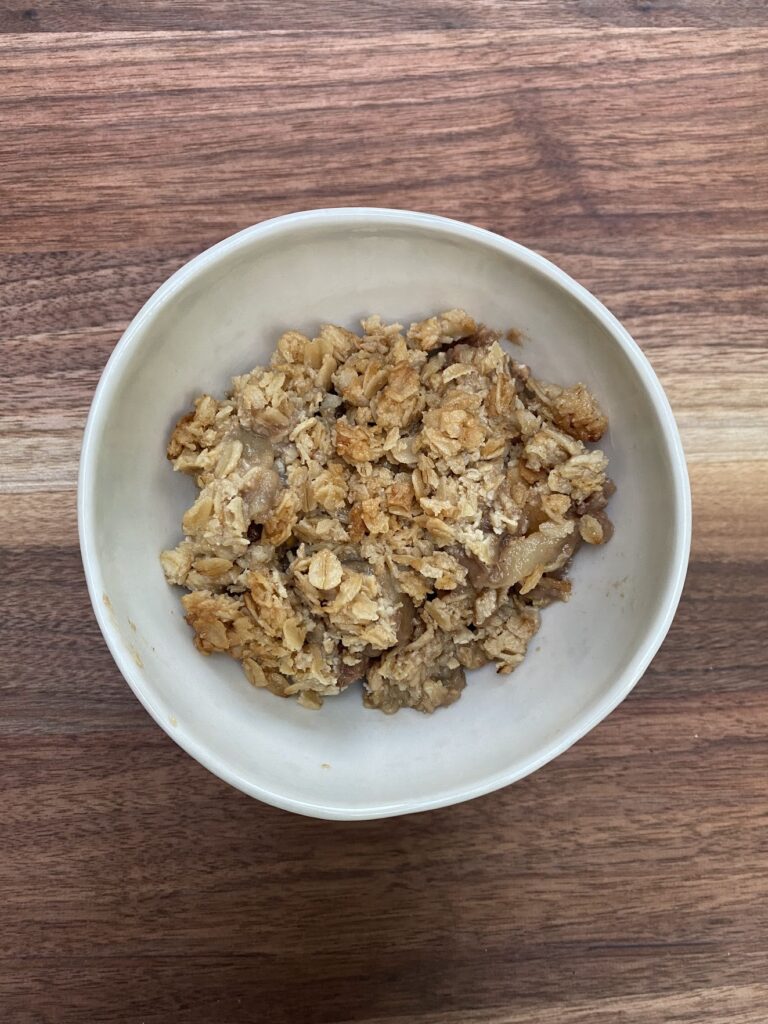 Print
Pear Pecan Crisp with Vanilla and Molasses
For the Filling 
3

c. pears, peeled and cut into large chunks 
Tip: select pears that are ripe, but not too soft. If your pears are too soft, throw an apple or two in to help ensure you have a variety of textures in your fruit filling. 
¼

–

½

c. pecans – chopped 

¼

c. sugar 

2 Tbsp

. flour 

2 Tbsp

. molasses 

1 Tbsp

. bourbon vanilla or vanilla extract 

1 tsp

. cinnamon

¼ tsp

. ginger 

¼ tsp

. nutmeg 

¼ tsp

. salt 
For the Crumble Topping 
2

c. rolled oats 

½

c. (8 Tbsp.) butter – cold

½

c. brown sugar 

¼ tsp

. salt
Instructions
Preheat your oven to 375 and grease a 9 x 13 pan with butter or baking spray.
In a large bowl combine all of your filling ingredients together. Gently fold together so that all of the wet and dry ingredients mingle together. Let stand for 10 minutes or so. This will give the pears time to macerate, or pull some of their juices out into the filling prior to baking. 
Take the cold butter and cut it in half lengthwise and then again so you have four long, skinny lengths of butter. Line them up side by side and then cut into 8-10 pieces. This will give you thirty to forty cubes of butter. 
In a bowl, add brown sugar, oats and salt. Toss them together with your hands to incorporate and then add in the butter. Use your thumbs and fingers to rub the butter into the dry ingredients. Push the butter flat, forcing oats and sugar into the cube, over and over again until all of the butter cubes have been incorporated. Then, take your hand and grab the mixtures as if making a snowball. Do that a few times to make big clumps and then break them up. The idea is to make clusters of oat topping to sprinkle over the filling. 
Pour the filling into the prepared 9 x 13 baking dish. Scatter the oat topping over the top, and garnish with flaky sea salt and a bit of coarse sugar if you'd like.
Bake for 30 minutes, or until the oat topping is browned and filling juices are bubbling. Tip: If you like a bit of a toasty flavor, broil for up to 1 minute.