The days are getting shorter. A few leaves are starting to change color. The local pool has just closed for the season and kids are back to school. I don't know about you, but I'm always a bit torn about September's arrival. I embrace the regular schedule September brings while grieving the loss of freedom that summer's schedule provided.
Likewise, I'm excited for apple season and Weaver's Orchard's first apple cider pressing of the season, but I'm also sad that I'll have to savor the last peaches of the season. Pick-your-own peaches will be available through this Saturday, September 7th and then they'll be in the market a little longer.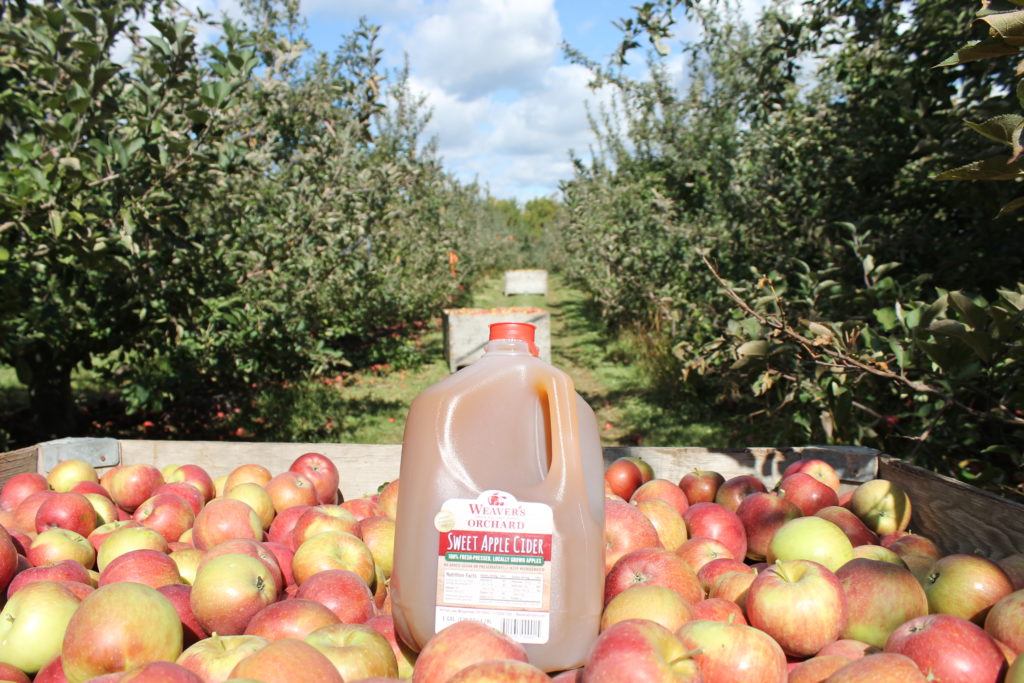 I had a craving for a slightly unhealthy but delicious pastry that was served at our church's coffee break years ago. It was a cheese danish with either raspberries or peaches topped with a coffee cake-like crumb topping.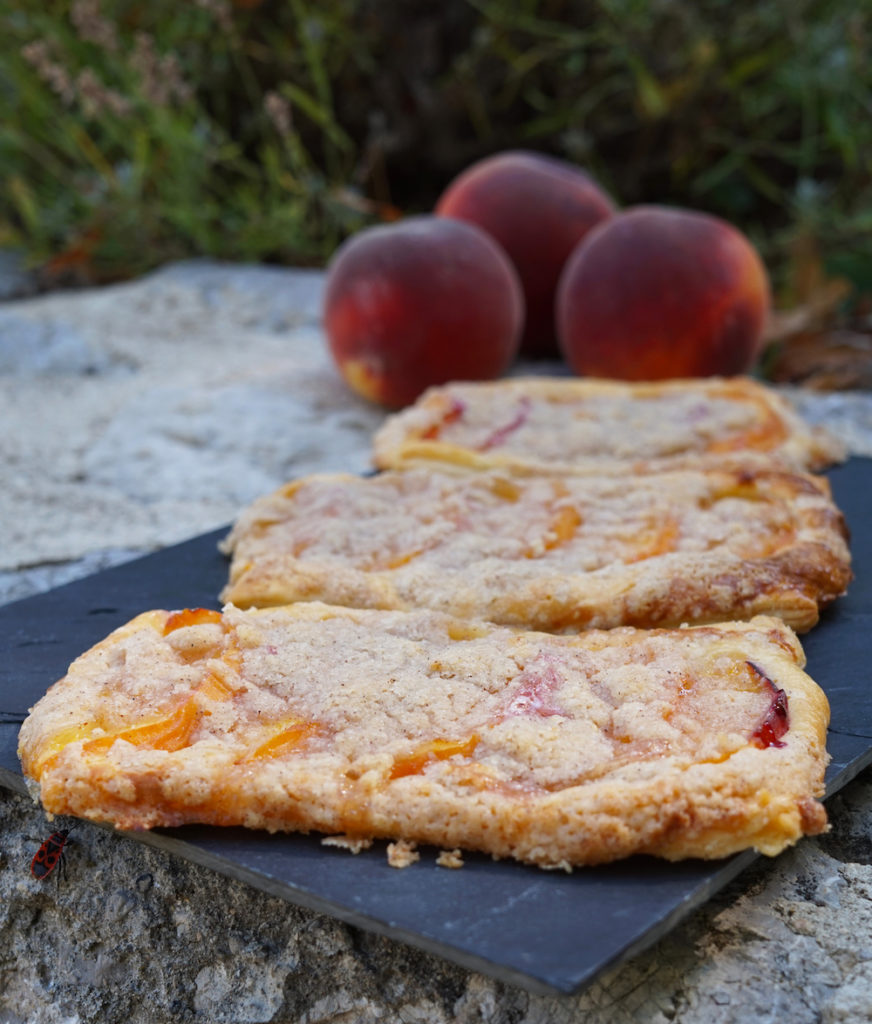 I was able to come pretty close to this recipe and even made it a little healthier by sweetening it with maple syrup.
This Peach Coffee Cake Danish recipe could be made with canned peaches if peaches aren't in season.
I made it in individual size portions, but it would be just as delicious if made as a single sheet that you cut into smaller portions later.
Print
Peach Coffee Cake Danish
Peach Coffee Cake Danish Author: Weaver's Orchard Prep time: 20 mins Cook time: 25 mins Total time: 45 mins Serves: 12
Danish:
1

(8-ounce) package cream cheese, softened

1/4 cup

maple syrup

2

eggs

½ teaspoon

vanilla extract

½ teaspoon

freshly squeezed lemon juice

⅓ cup

flour

2

sheets frozen puff pastry, thawed

3

–

4

ripe yellow peaches, peeled, cored and sliced
Topping:
¾ cup

all-purpose flour

⅓ cup

granulated sugar

½ teaspoon

ground cinnamon

½ teaspoon

salt

4 tablespoons

unsalted butter, slightly firm
powdered sugar for dusting
Instructions
Preheat oven to 375°F. Line two baking sheets with parchment paper, set aside.
In a large bowl, beat together the cream cheese, maple syrup, 1 egg, vanilla, freshly squeezed lemon juice and flour until smooth.
Unwrap both sheets of puff pastry and cut each into six even rectangles (12 total). Place six on each prepared baking sheet. Using a sharp pairing knife, score each rectangle around the edges and center, being careful not to cut all the way through.
Meanwhile, make the topping. In a small bowl, combine the flour, sugar, cinnamon, and salt. Add the butter and cut with a pastry blender until coarse and resembles chunky sand.
Whisk the remaining egg with a spoonful of water and brush the pastry sheets liberally with the egg wash. Spoon out about 2 tablespoons of filling onto the center of each. Then top with the sliced peaches. Sprinkle liberally with the crumb topping and bake until puffed up and golden brown, about 20 to 25 minutes. Remove from the oven and let cool before serving. Sprinkle with powdered sugar and enjoy!