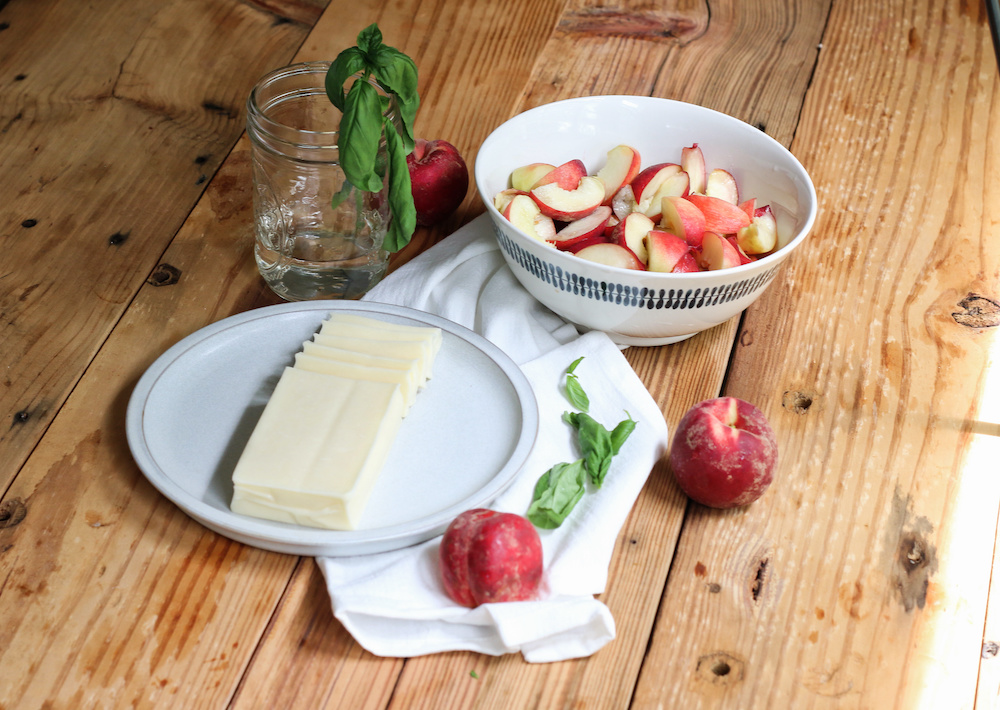 There's nothing that says summer (or summer's last hurrah) quite like a fresh salad made from local farm market finds. I love making meals with whatever ingredients are in season around me as the quality and flavor is unparalleled by what you can find in a grocery store. For summer lunches especially, I like to put together meals that are simple, refreshing, and leave me feeling good about what I just ate.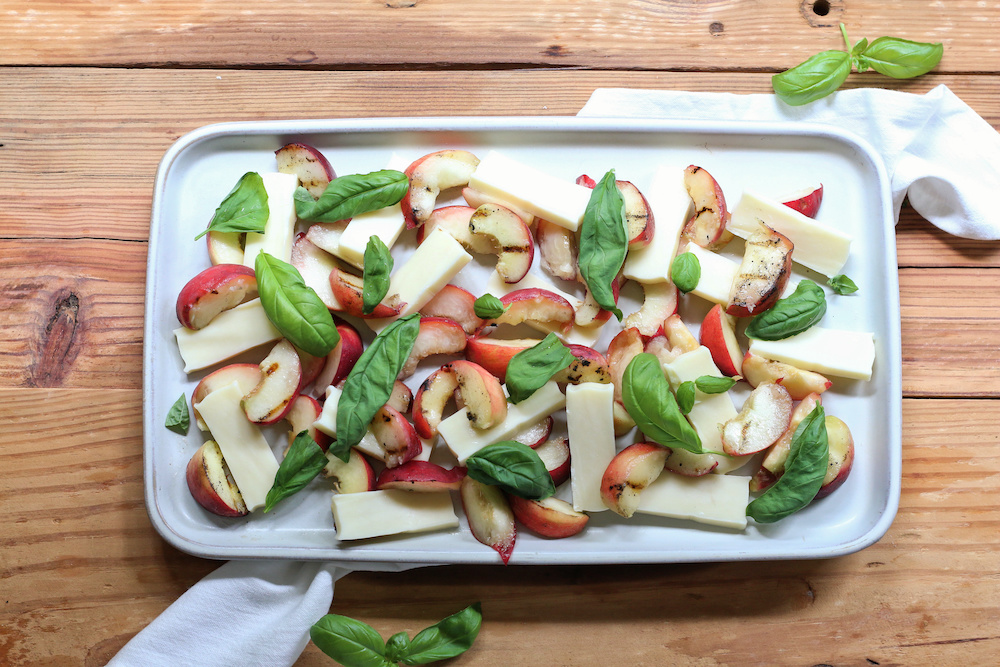 This recipe combines juicy, fresh peaches, creamy mozzarella, aromatic basil, and a tantalizing drizzle of balsamic glaze for a refreshing twist on an Italian classic. A recipe is only as good as its ingredients, and using high-quality cheese like the array of local cheeses we have in our market will elevate this dish to the next level.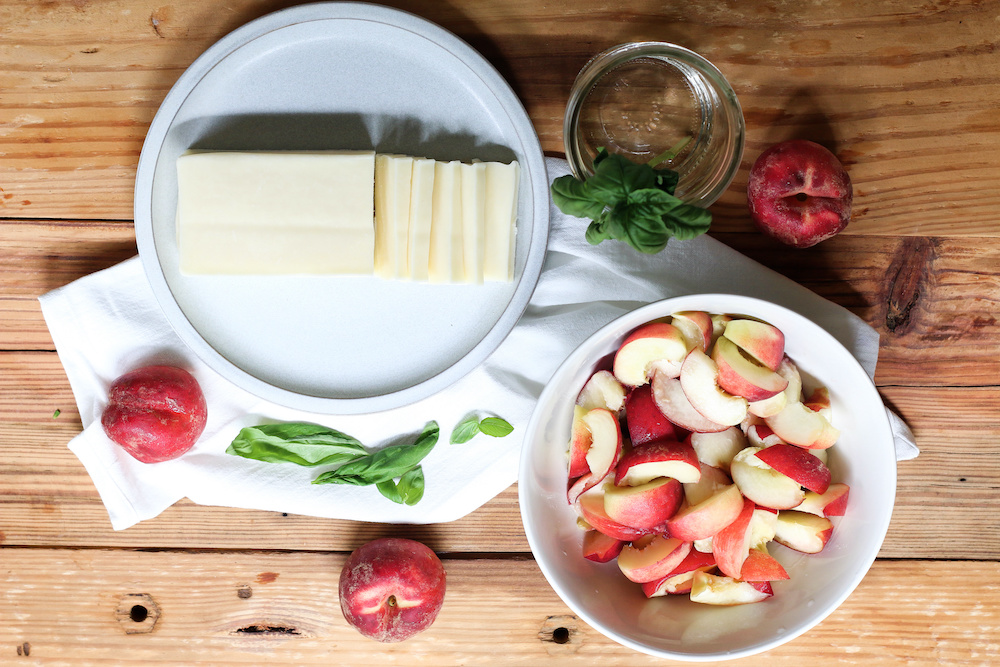 The meal is so simple to assemble, yet is packed with flavor. Each bite is a burst of freshness. The basil adds a touch of herbaceousness, while the balsamic glaze lends a tangy and slightly sweet note that ties everything together.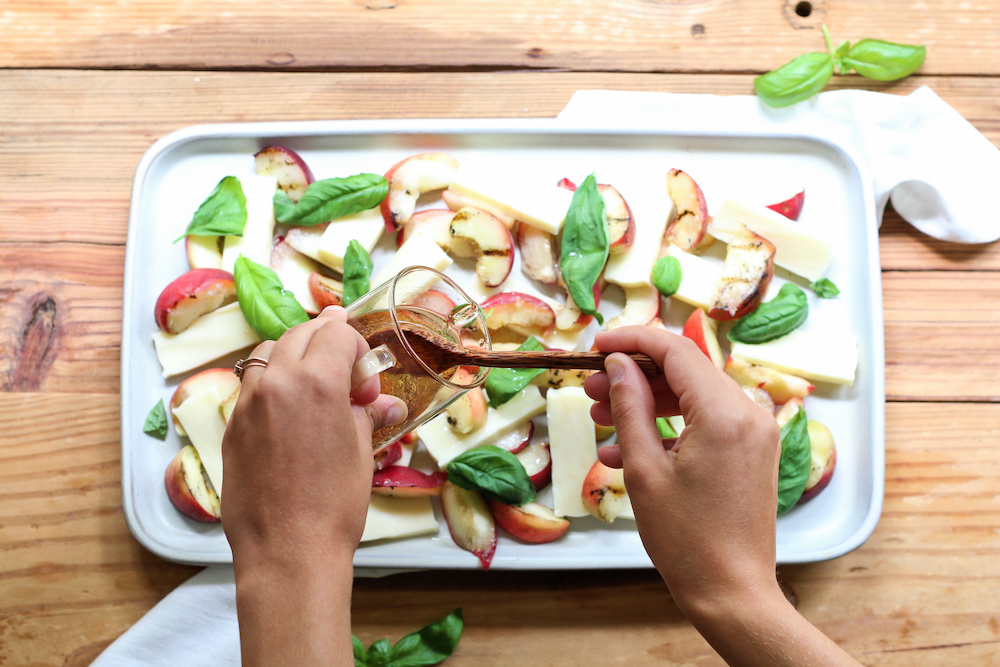 You can enjoy this Peach Caprese Salad on its own, allowing the ingredients to shine, or get creative by incorporating it into other dishes. For a light lunch, serve it alongside crackers or toss it with mixed greens for a vibrant summer salad, or do what I did: layer it between two slices of toasted baguette for a mouthwatering Caprese sandwich that bursts with summer flavors.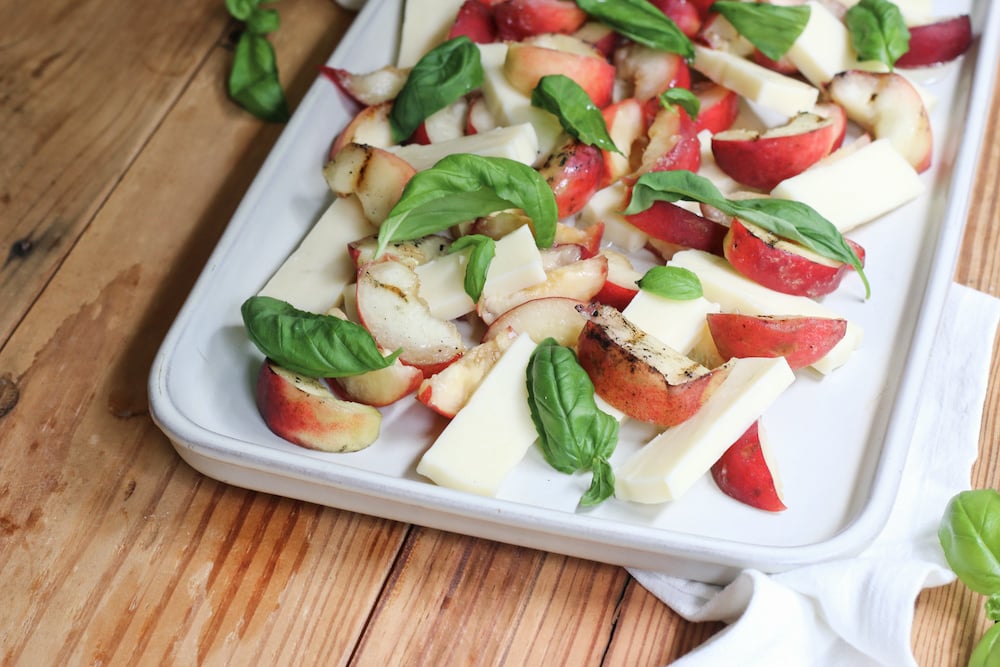 As you take your first bite, the flavors transport you to our sun-drenched orchard, where the sweet scent of ripe peaches fills the air. The salad evokes memories of carefree moments spent outdoors, savoring the vibrant tastes of the season. With each refreshing and satisfying mouthful, you'll feel a sense of contentment, knowing that you've created a wholesome, flavorful dish that celebrates the best that summer has to offer.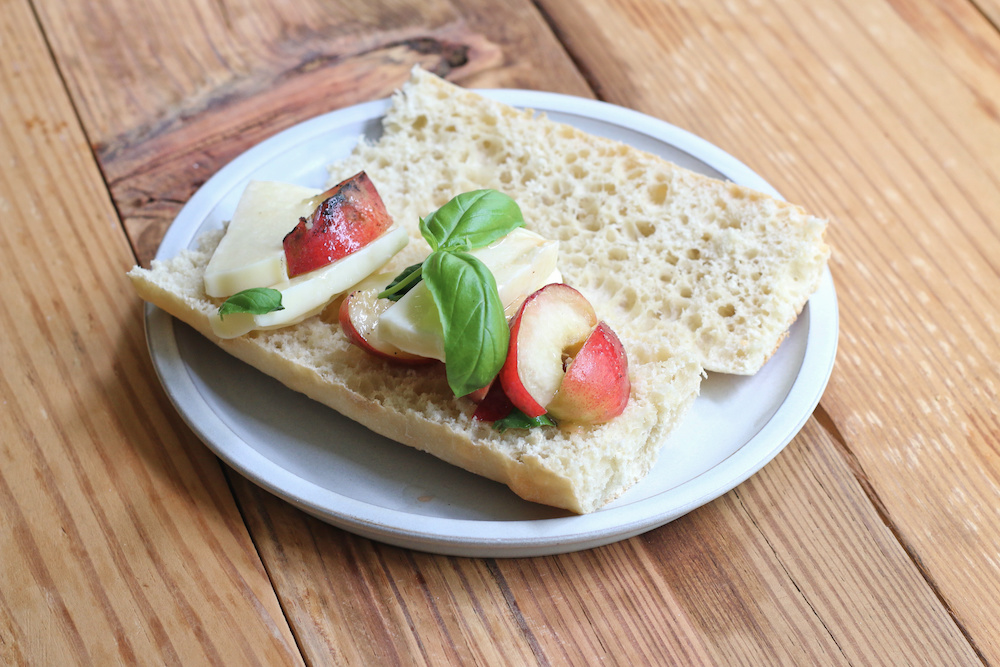 So, head to our farm market or pick-your-own orchard, select the finest peaches, and gather the ingredients for this irresistible Peach Caprese Salad. Prepare to be swept away by its simplicity and ts flavors. Embrace the spirit of summer and relish in the taste that only fresh farmer's market ingredients can provide.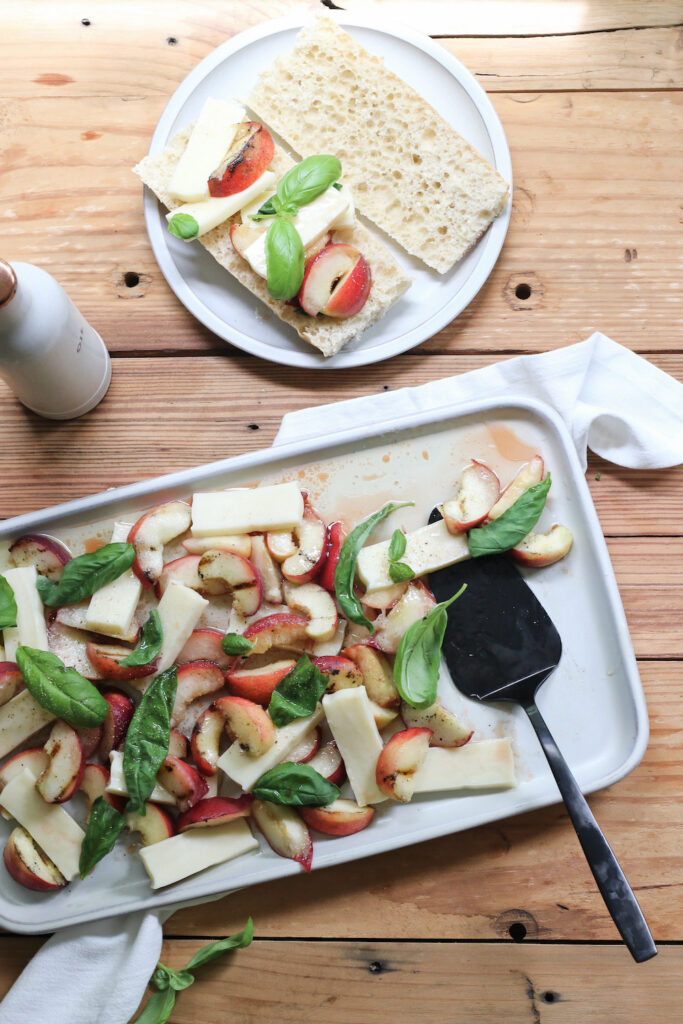 Print
Peach Caprese Salad
Makes about four servings
1/2 cup

white balsamic vinegar

1/4 cup

extra virgin olive oil

4

peaches, yellow or white, or a mix

8 ounces

fresh Mozzarella cheese (such as Conebella Farms)

10

fresh basil leaves, torn

1 teaspoon

salt

1 teaspoon

freshly ground black pepper
Instructions
Directions
In a jar or bowl, combine the vinegar and oil. Mix thoroughly, and refrigerate until well chilled.
Wash the peaches, remove their pits, and cut them into 1/2-inch-thick slices or wedges. Pat the mozzarella dry, and use a sharp knife to cut it into 1/4-inch-thick slices.
On a serving platter, decoratively arrange slices of the peaches and mozzarella. Scatter the basil leaves on top, drizzle over the dressing, and sprinkle the flaky salt and pepper on top. Serve at once, either by itself or on top of some toasted bread.
The salad will keep in a sealed container for up to three days in the refrigerator.