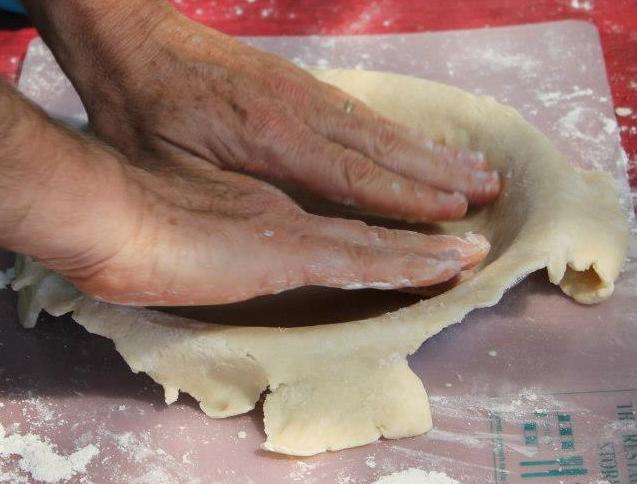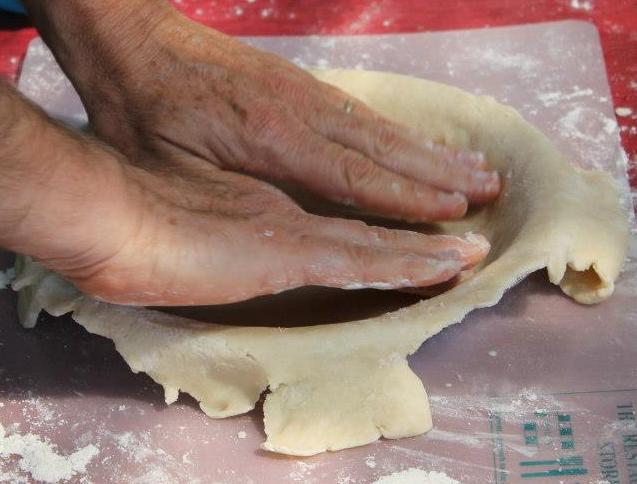 Earlier this year during our cooking classes, we hosted an excellent pie-making demonstration with father-daughter team Elizabeth Weaver and Jeryll Miller. Many people have asked us for their recipes and tips, so we included the recipes and tips below. Enjoy!
Jeryll & Elizabeth's Pie-Making Tips:
Use a pastry tool to cut the shortening into the flour to make the dough.
Roll out the dough to the approximate length and width and pinch between your thumb and finger to make a perfect edge – no need to buy a fancy tool!
For a unique taste and crunch, add coconut flakes and walnut to your crumb topping.
Since pies tend to spill over, place a baking sheet underneath the pie pan to catch any drips.
If you don't need to use all the dough at once, freeze the rest one of two ways: either place it in the pie pan and freeze the entire pan, or roll it out on wax paper and then roll it up.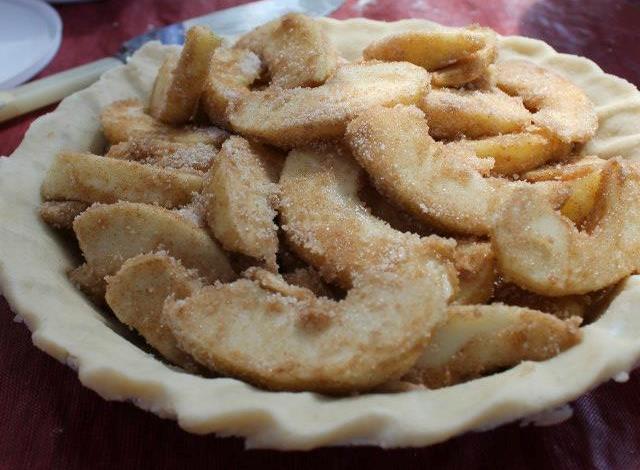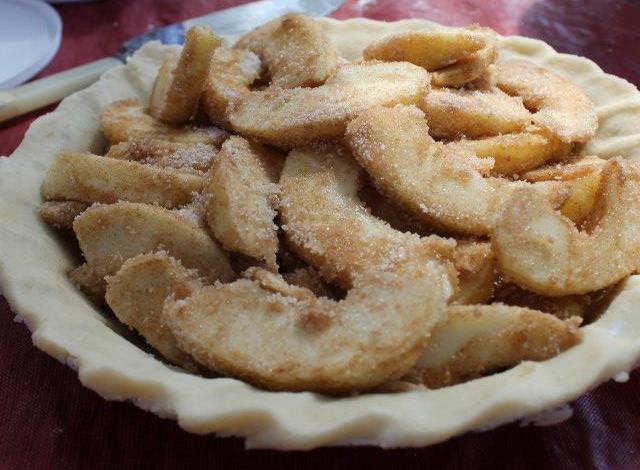 Print
Never-Fail Pie Crust Recipe #1
3 cups

flour

1 cup

shortening

1/2 cup

water +

2 tablespoons

oil

1/2 teaspoons

salt
Instructions
Mix flour, salt and shortening with pastry blender. Add water with oil to flour and make dough.
Print
Never-Fail Pie Crust Recipe #2
Makes 4 nine-inch pie shells.
2

to

4

cups flour
Pinch of baking powder

1 teaspoon

salt

1 1/2 cups

shortening

1/3

to

1/2

cup cold water

1 tablespoon

vinegar

1

egg, beaten
Instructions
Mix flour, baking powder and salt. Cut in shortening. Combine remaining ingredients and stir into shortening mixture. Let stand a few minutes. Roll dough to desired thickness on floured board.