At this point in the summer, melons have no doubt already debuted at picnics, backyard barbecues, and the family dinner table. Their appealing spectrum of colors, flavors, and ability to always be refreshing, even on the hottest of days, makes them truly iconic. Personally I enjoy melons served as a medley, rather than on their own.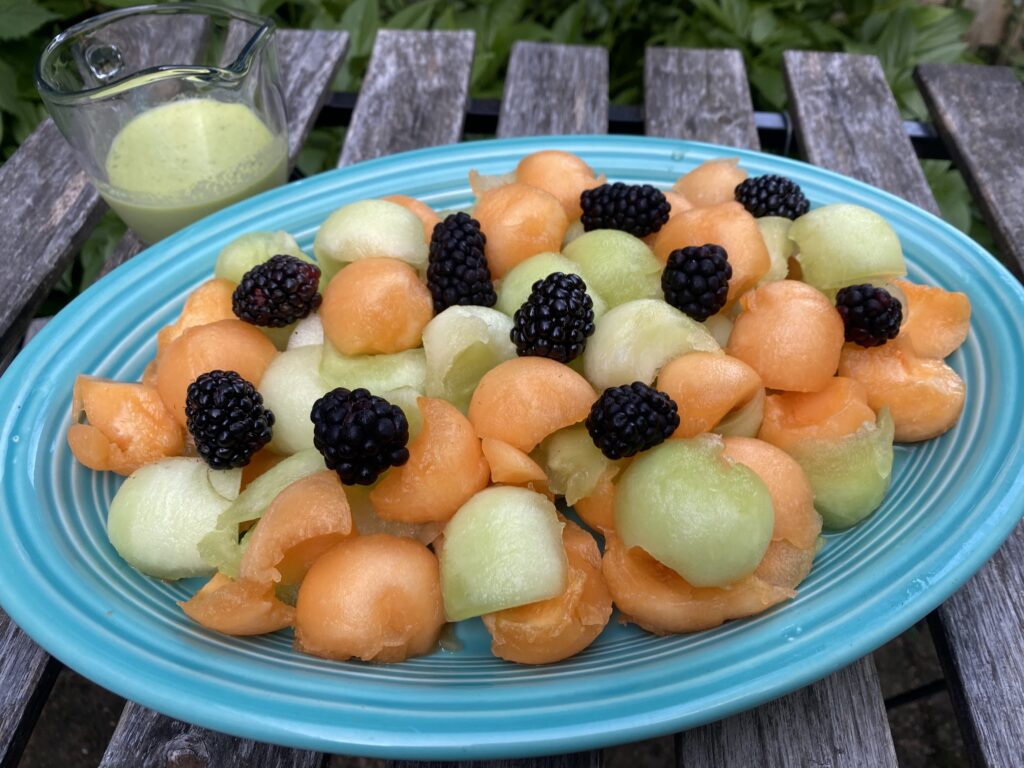 After spending a long shift outside in the orchard in late July, I was thinking about the flavor and smell of these summer treasures. It was then that it dawned on me: could I make a simple salad that celebrates the beauty of melons and enhances them at the same time? What I came up with was a simple homemade vinaigrette with lime, Poblano, honey, and cucumber. The vinaigrette features acid, heat, and a little sweetness that bring the melons to life in a whole new way. The beauty of the dish is its simplicity. On a simple serving platter, you can put less than a dozen simple ingredients together and have a showstopping, visually appealing, and tasty dish to serve up.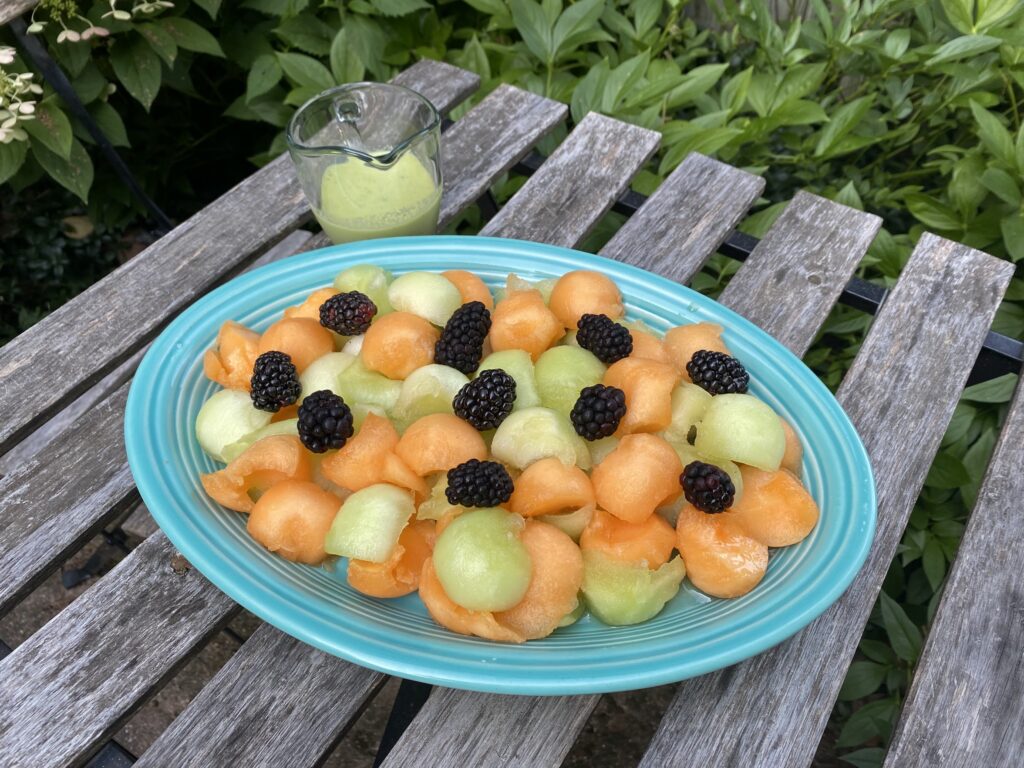 Ingredients
1 medium cantaloupe, diced or balled
1 medium honeydew, diced or balled
1 pint of ripe blackberries
2 Tbsp. lime juice and zest
2 Tbsp. olive oil
2 – 3 Tbsp. Poblano pepper – diced (Note, seeds will greatly increase the heat of the vinaigrette, so be careful.)
2 Tbsp. cucumber – diced
1 Tsp. honey
A good pinch of sea salt
Directions
Dice or ball cantaloupe and honeydew and arrange on a platter or serving dish.
Combine lime juice, zest of a lime, olive oil, Poblano pepper, cucumber, honey and salt in an immersion blender or food processor. Blend until smooth.
Dress the melons with the dressing and top with blackberries. Enjoy!