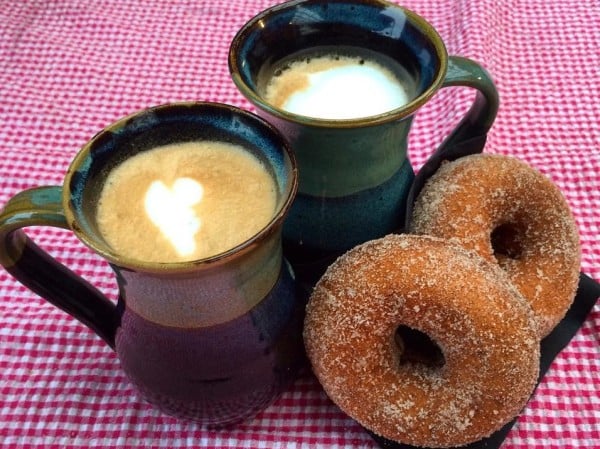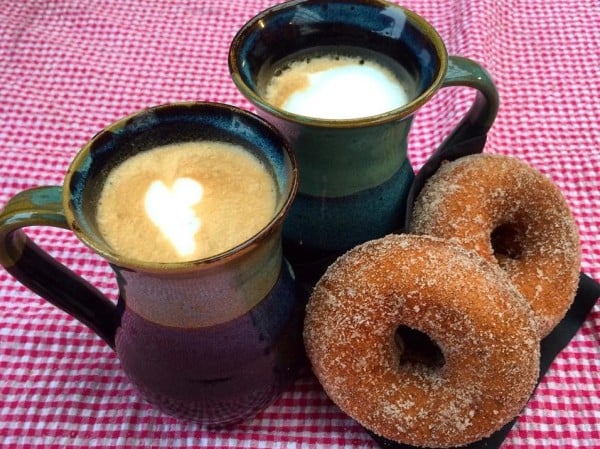 Kim Weaver has always loved coffee shops.  She says she loves the comfortable, personal atmosphere that draws her in as soon as she steps into a cafe.  The dream of starting a cafe of her own began as she talked with her father, Ed Weaver.  They dreamed together about creating a warm, welcoming cafe on the grounds of Weaver's Orchard, and together, they made it a reality.
When she started Kim's Cafe in September 2014, Kim designed a cafe that captures what the community loves about Weaver's.  The cafe atmosphere offers a chance for customers to stop and chat with Kim, her fellow baristas and each other as they pick up their beverages, to  enjoy farm-to-table freshness and to savor quality food and beverages.
For Kim, the past months have been a chance to get to know even more people in the area by name.  While she has lived in the area her whole life and recognizes many Weaver's customers, the cafe makes everything more personal, giving her a chance to put names to faces and get to know people in the community better as she brings them coffee that has been freshly roasted in the community by Twin Valley Coffee or Javataza Coffee.
Having grown up in the Weaver family, Kim also values bringing the community orchard-fresh ingredients.  Being raised around the orchard has made her crave fresh, quality food instead of the processed food that has become the standard American diet.  She has a vision for sharing quality food with others, and because she values this food, she pays attention to the details.  As she drizzles homemade icing on a made-from-scratch pumpkin scone, for instance, she makes sure each creation looks beautiful and appealing.  As she creates beverages, she is learning from her soon-to-be sister-in-law, Tess, who is engaged to Kim's brother [Eric and Tess were married at the orchard in January 2015].  Tess is a barista and knows how to create gorgeous patterns in each beverage.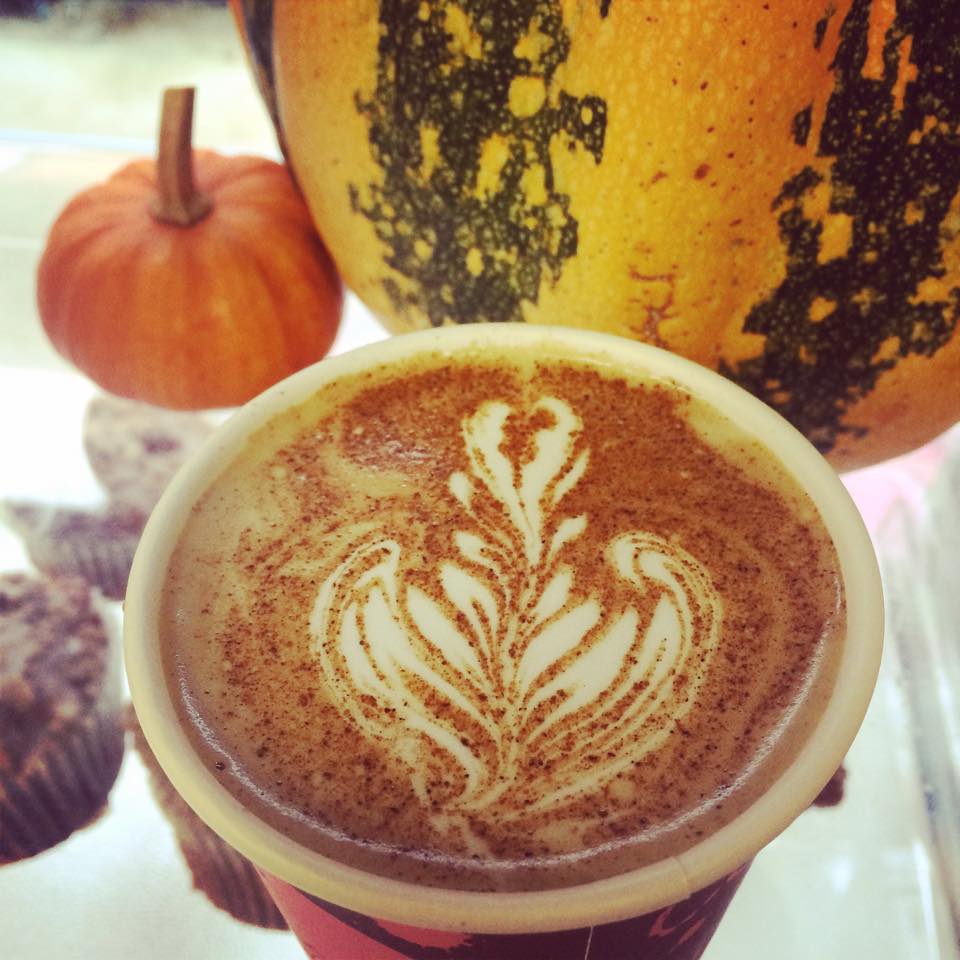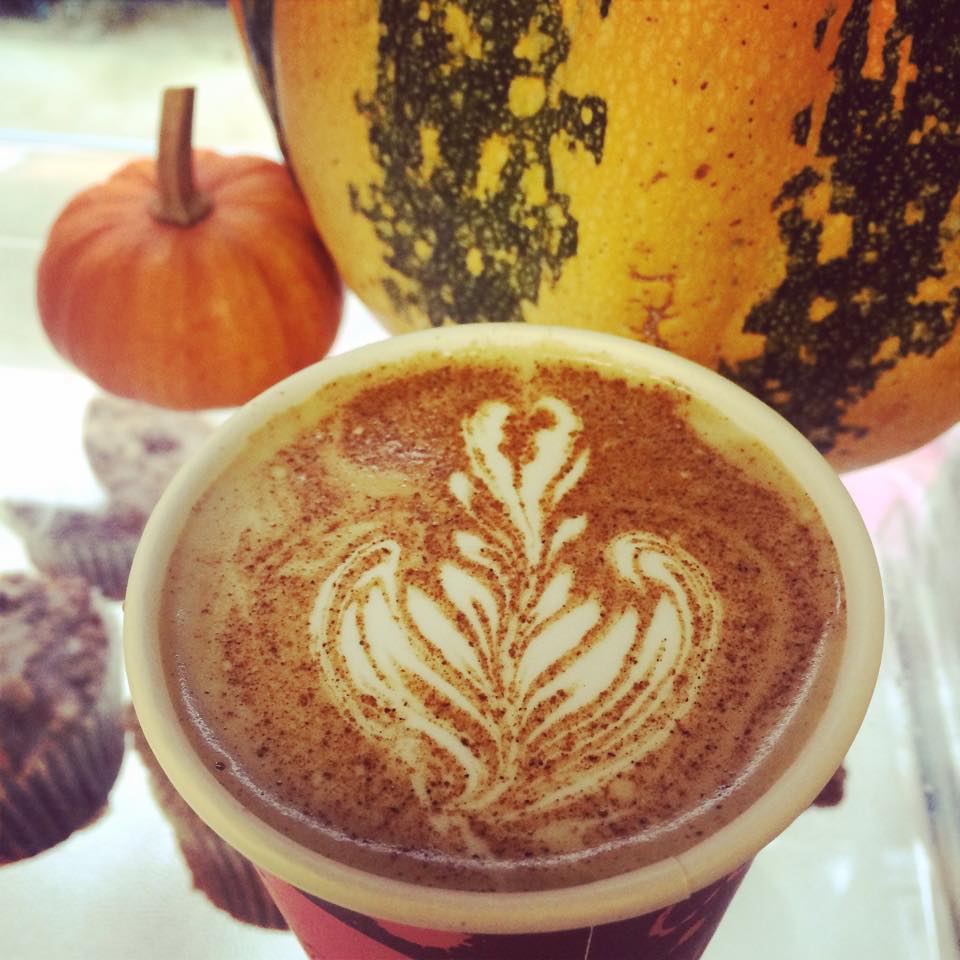 Using orchard-fresh ingredients makes Kim's Cafe unique.  It is truly a farm-to-table cafe, featuring drinks and homemade baked goods made with fruit grown on site.  Where else can you find kiwiberry lemonade, paired with homemade kiwiberry muffins when kiwiberries are in season?  All the kiwiberries came from the orchard, fresh from the kiwiberry vines that had been growing on trellises not long before.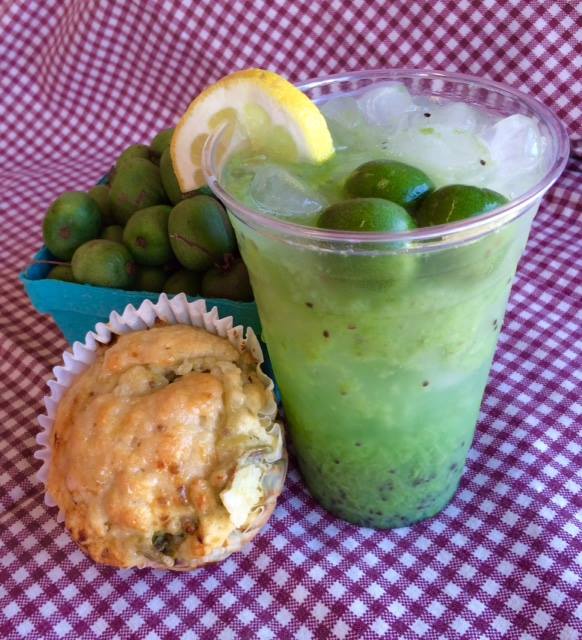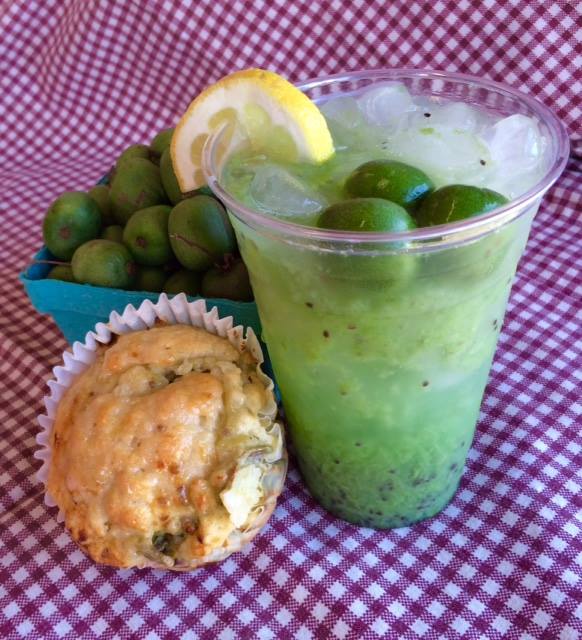 It's the same with the Hot Caramel Pear Cider.  Kim makes it with pear cider from homegrown pears picked straight from the tree, washed, brushed and pressed on site.  No wonder it's so magical!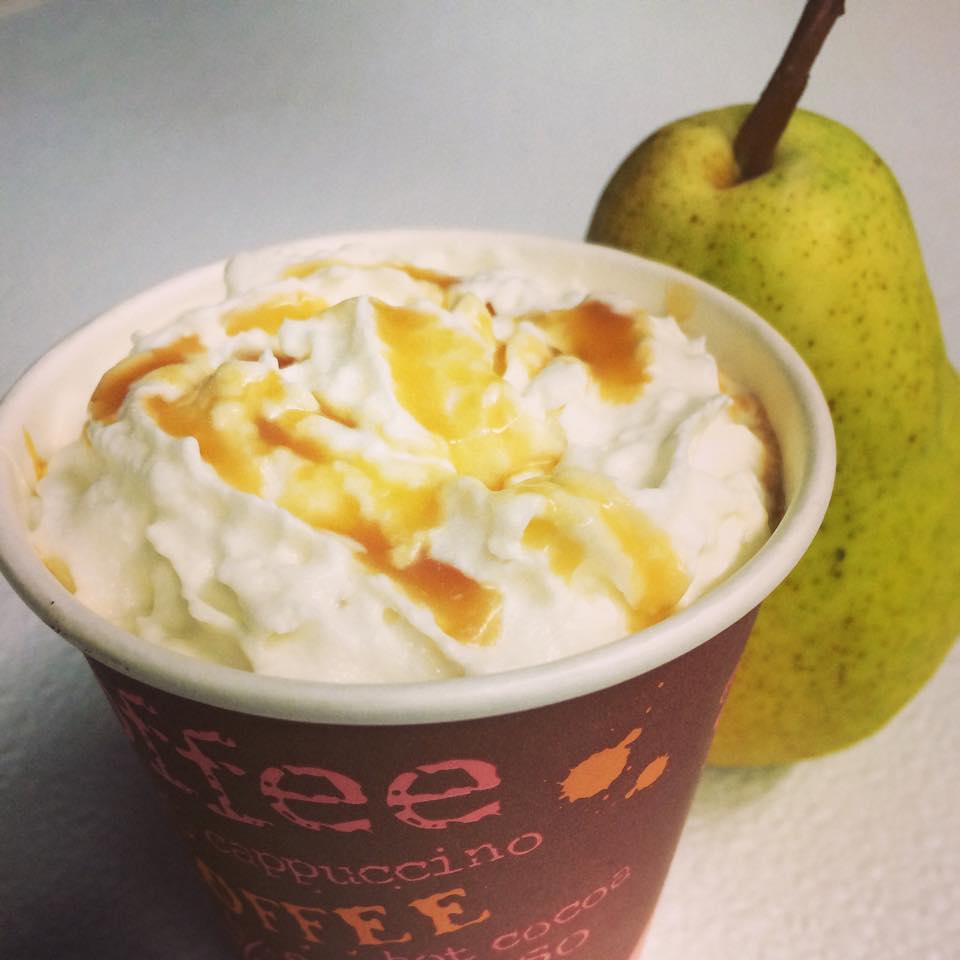 The apple treats she makes are similarly fresh and unique because she makes them with varieties you just can't find in the supermarket.  She made apple coffee cake muffins using the orchard's Autumn Crisp apples, a sweet, crisp and juicy apple variety that rivals Honeycrisp in customer taste tests but that is hard to find outside the orchard!  She also serves up plenty of Weaver's beloved apple cider donuts, one of the season's most blissful tastes.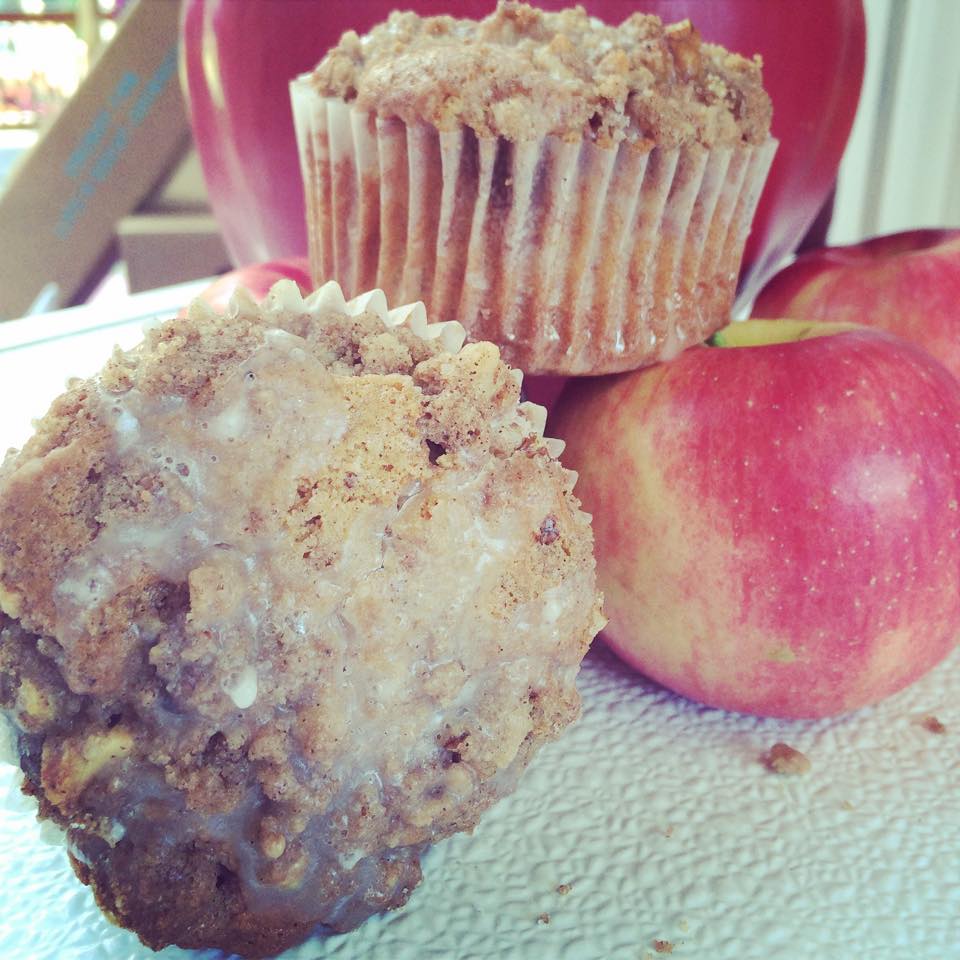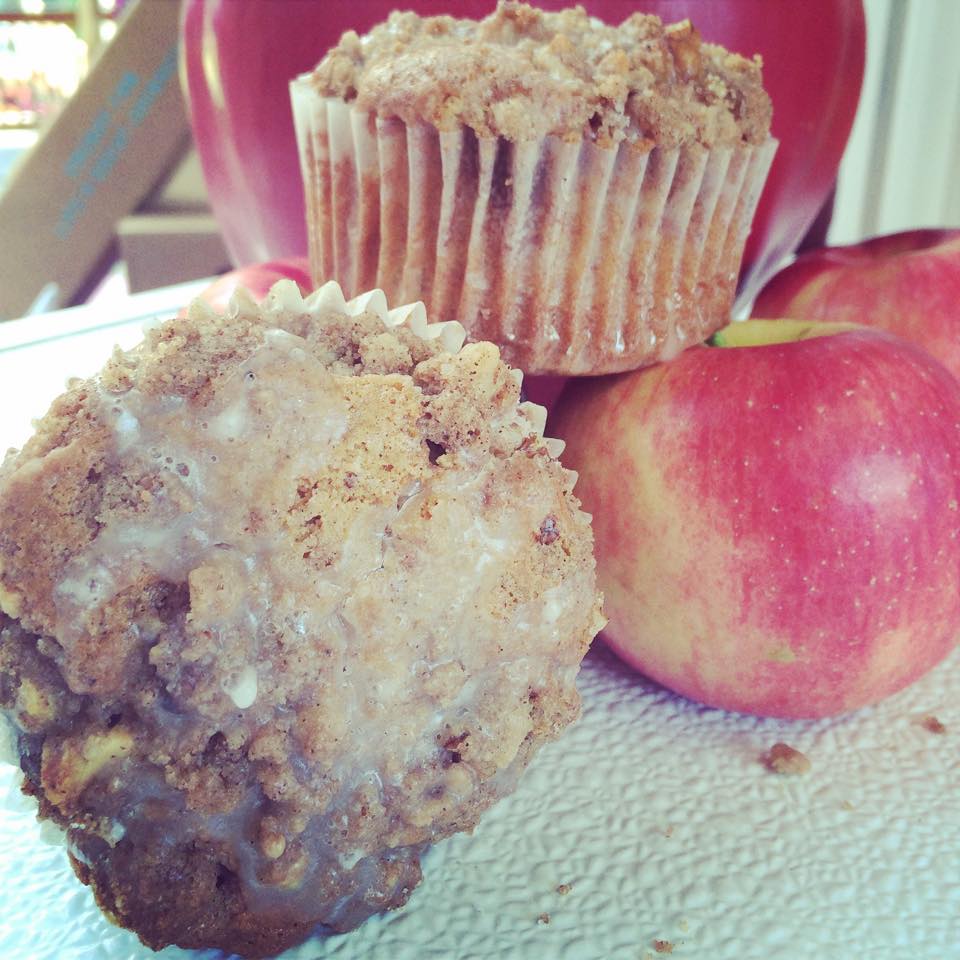 And now that pumpkins are in season, the crew at Kim's Cafe is whipping up pumpkin lattes and pumpkin cream cheese bars, which are similar to that homemade seasonal classic, the pumpkin roll.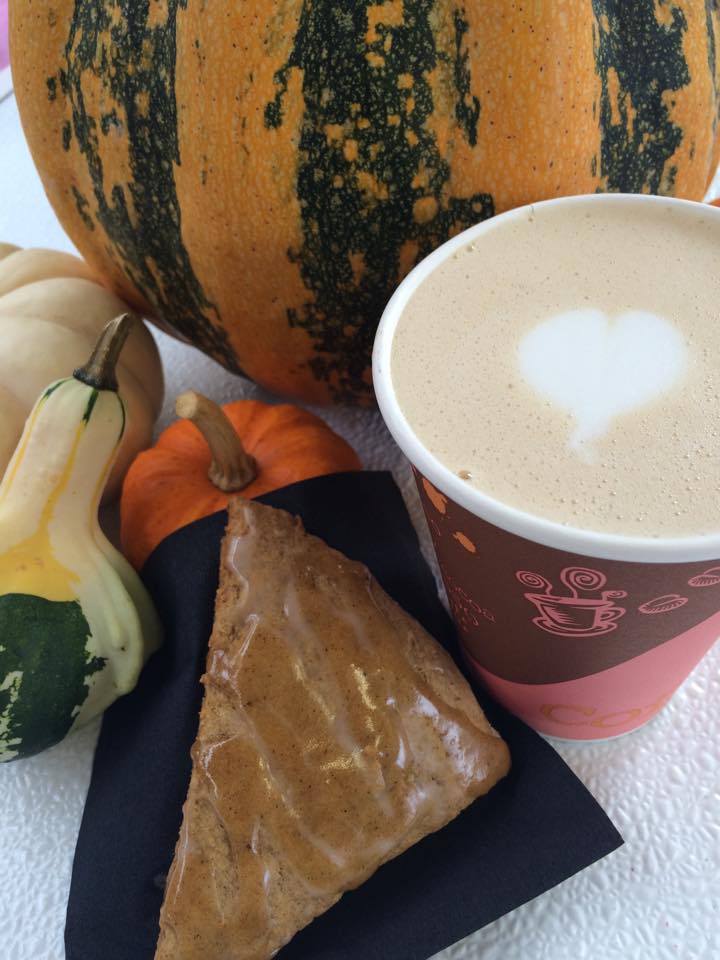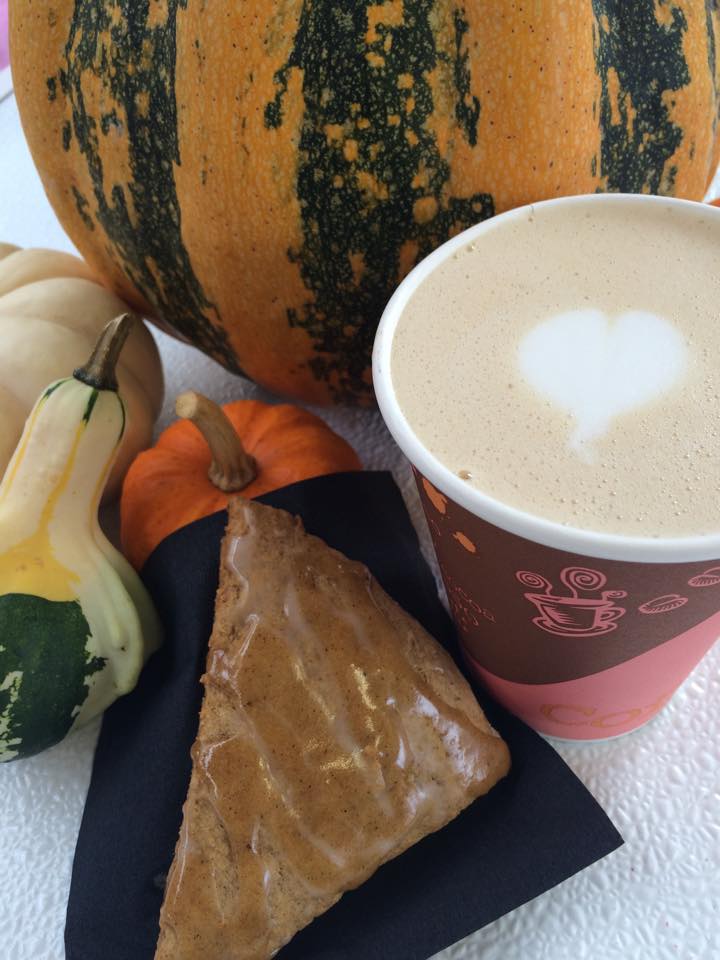 Kim hopes that this orchard-to-table (or orchard-to-mug) beginning is planting the seeds for something larger to grow.  She hopes that soon the cafe will become a sit-down coffee shop, and she dreams of a farm-to-table restaurant at the orchard someday.  In the meantime, she is planning ahead for winter–working on a heating system for the cafe and planning peppermint Christmas drinks.
Stop by today on your way to work, to our market, or to pick-your-own, and enjoy fresh orchard delicacies!