I've been craving peaches and cream pretty much all summer long. The healthiest way to feed that craving is by eating peaches with a good creamy yogurt. I add a few sprinkles of vanilla bean powder on top and it tastes incredible!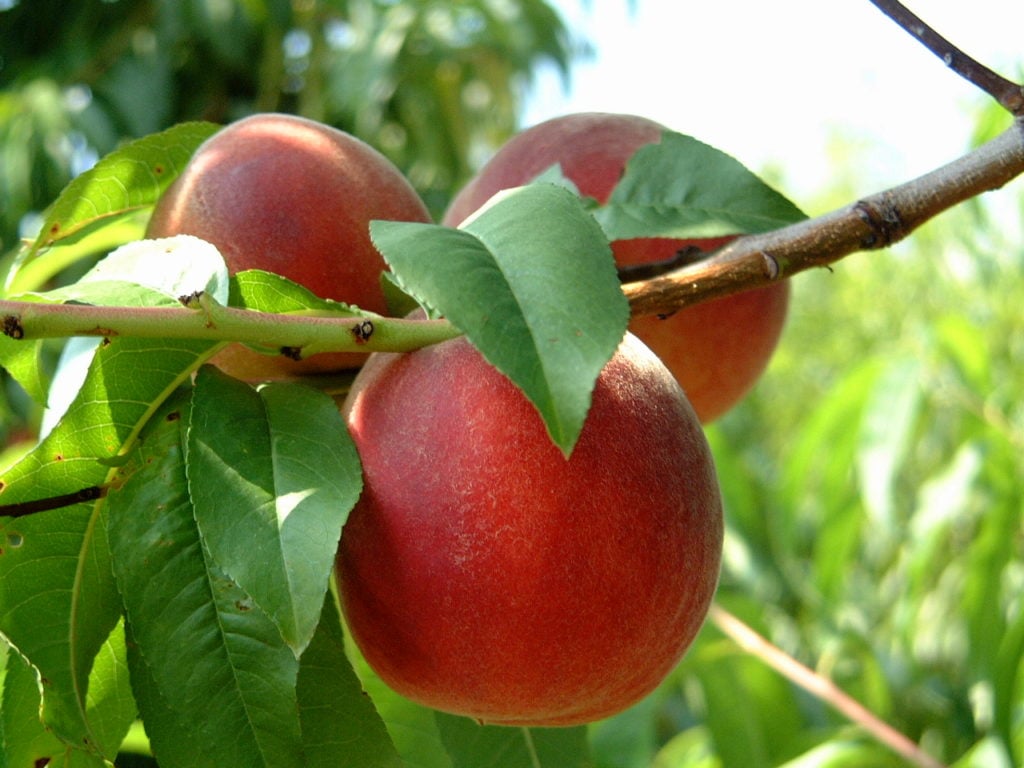 How to Store Peaches
We buy a big box of peaches every week or so. To make sure they're eaten when perfectly ripe, we keep them at room temperature until they are soft. Then we put them in a single layer on a  cookie sheet in the refrigerator. This keeps them fresh longer. However, you don't want to put them in the fridge too soon or else they'll stay hard and get rubbery. It's a fine balance to make sure the peaches are perfectly ripe!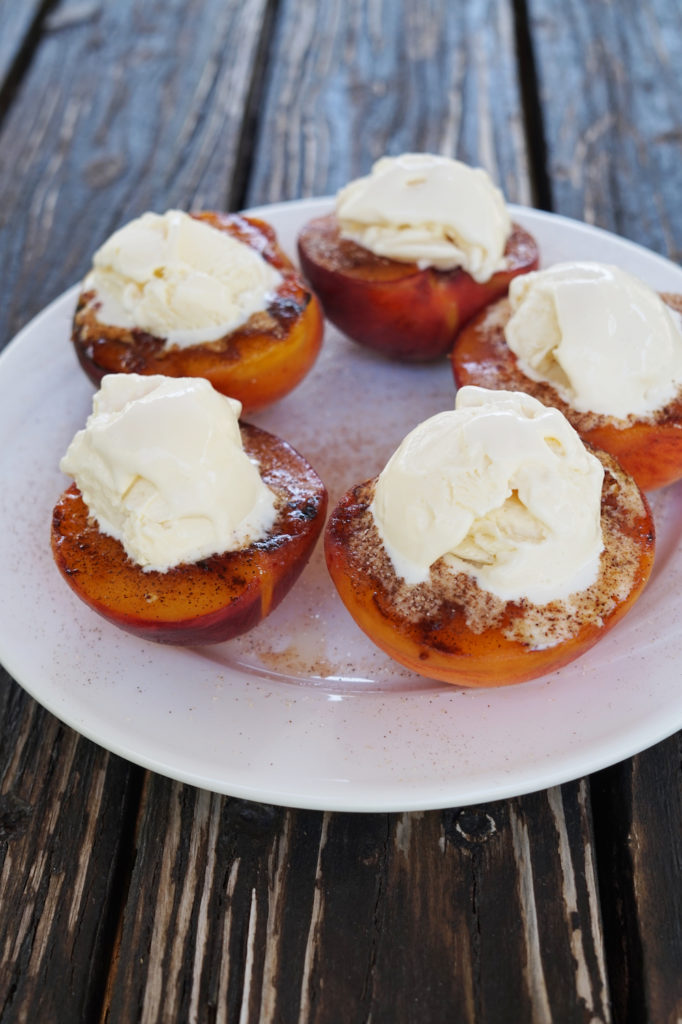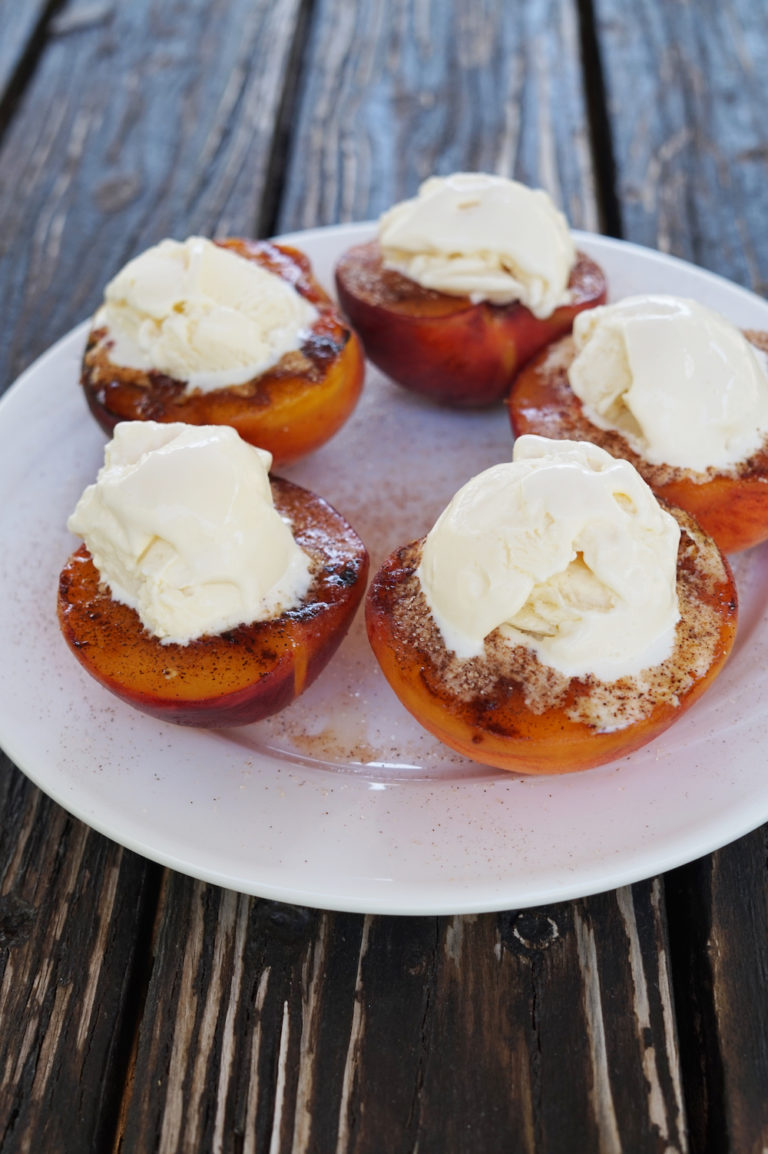 Grilled Peaches & Cream
Another way I've recently enjoyed peaches and cream is by grilling peaches and then serving them up with vanilla ice cream and cinnamon sugar.
If you don't want to fire up the grill, you can use a grill pan on the stove top like I did. It gets those nice grill marks without all the hassle of a grill.
Find the recipe for grilled peaches and ice cream below. You can use yellow or white peaches or nectarines. Pick-your-own or get them in our farm market.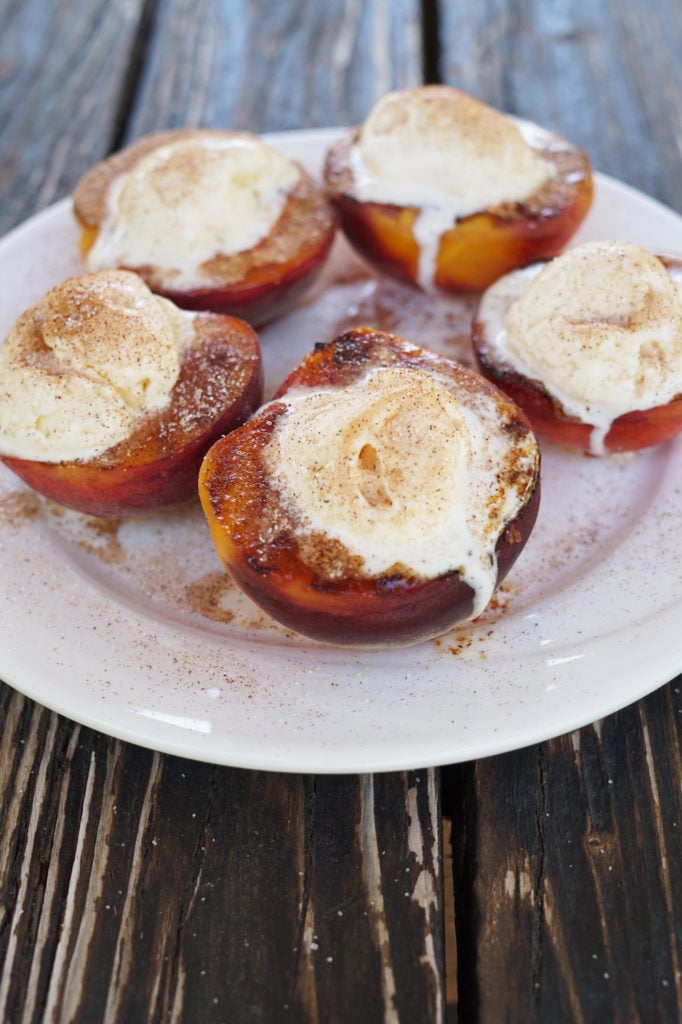 Print
Grilled Peaches with Cinnamon Ice Cream
Grilled Peaches with Cinnamon Ice Cream Recipe Type : Dessert Author: Weaver's Orchard Prep time: 10 mins Cook time: 6 mins Total time: 16 mins Serves: 4 servings
4

peaches
Neutral-favored oil (such as canola, sunflower, vegetable, coconut oil, or butter)
Cinnamon sugar
Vanilla ice cream
Cinnamon cookies (graham crackers or Lotus Speculous cookies, etc)
Instructions
Cut the peaches in half. Hollow them out a little with a spoon. Dip in a neutral flavored oil of your choice. Pre-heat the grill or grill pan. Grill approximately 3 minutes per side. Sprinkle with cinnamon sugar. Scoop the ice cream into the peaches, then sprinkle with more cinnamon sugar and crumbled cookies if desired.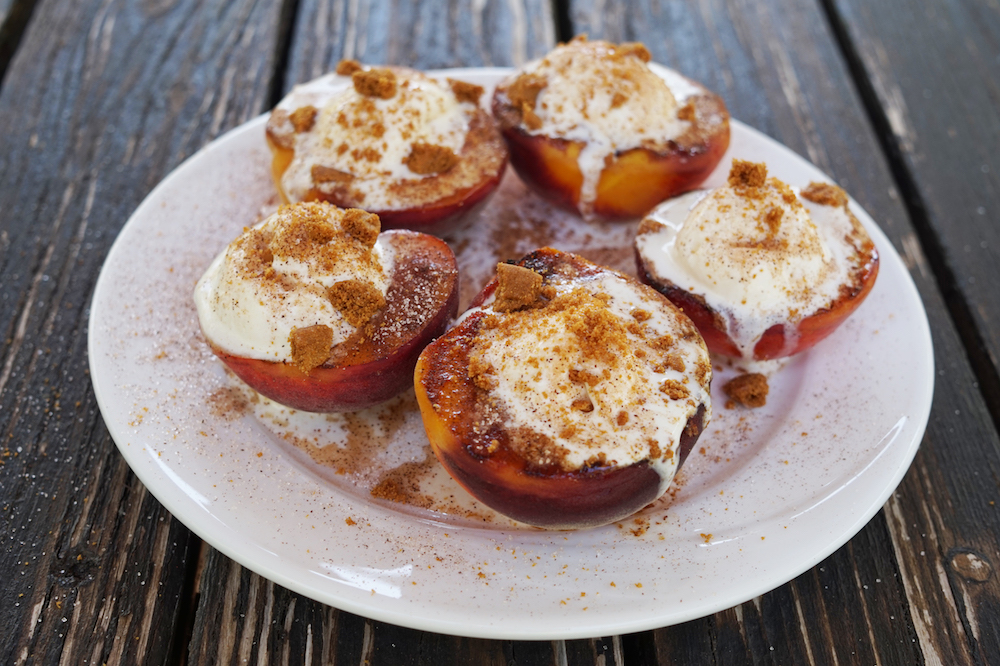 This recipe is so simple. It's a great way to savor these last few days of summer and grilling season!