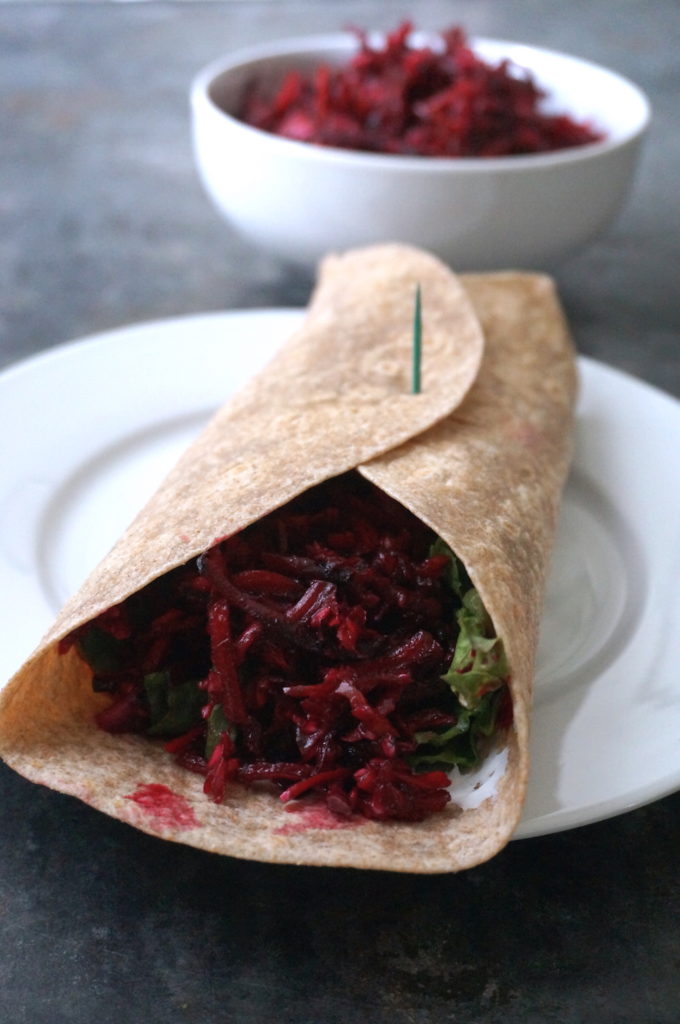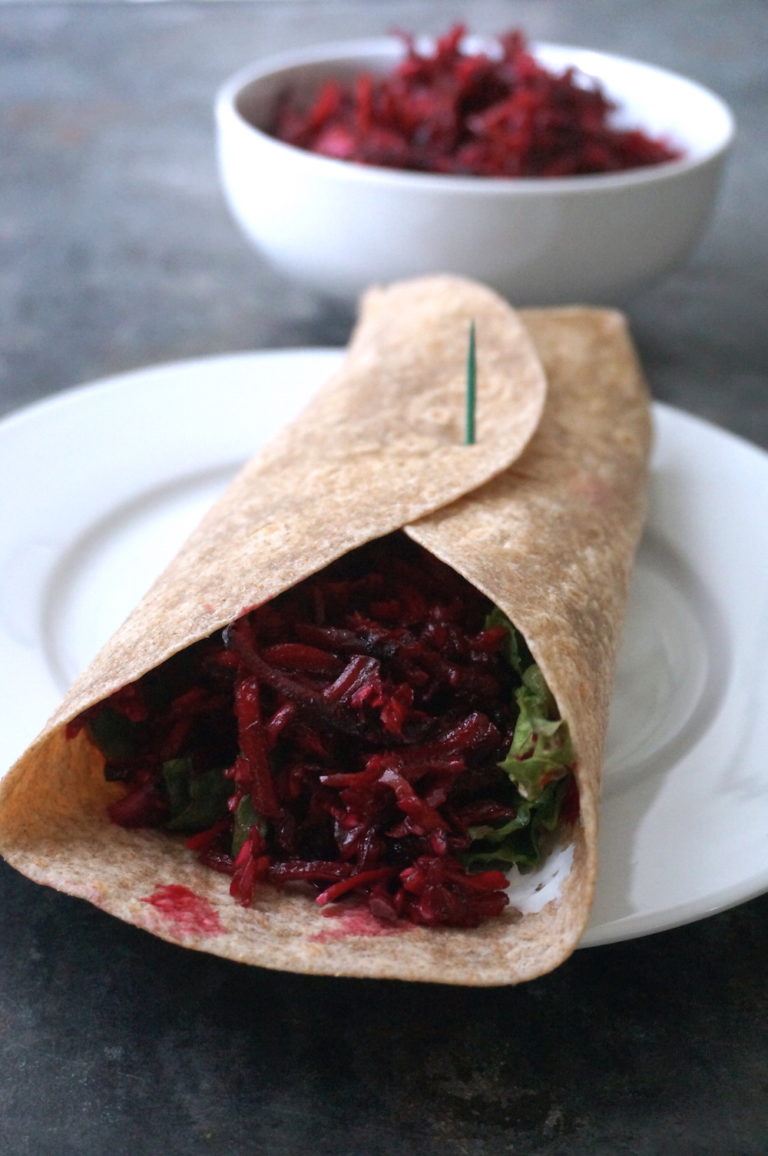 I've been craving raw vegetables this winter, and sometimes traditional leafy green salads get a little bit boring. Plus, I'm always trying to work herbs like parsley and dark green vegetables like kale into my diet. So I adapted this recipe from a recipe shared by one of our teachers during one of our cooking classes this past summer. This wrap was so good that I even ate it for breakfast! Be warned though that the beets are very juicy and their juice can stain. It's probably not a good idea to eat it while wearing your favorite white shirt!
Print
Garden Harvest Slaw Wrap
Author:
Category:

Sandwich (Wrap)
• 3/4 cup beets
• 3/4 cup carrots
• 3/4 cup turnips
• 3/4 cup kohlrabi
• 3/4 cup kale
• 3/4 cup parsley
• 1 small onion
• Italian dressing. Recommended: Simply Organic Italian dressing packet with olive oil & balsamic vinegar
• Cream cheese
• Whole wheat wraps
Instructions
Grate all ingredients with a cheese grater or in the food processor.
Mix in Italian dressing.
Spread cream cheese lightly over the entire tortilla.
Scoop the garden harvest slaw into the center of the tortilla.
Fold the back 1/4 of the tortilla and then roll it into thirds, as pictured above.