As we welcome spring here at Weaver's Orchard, we wanted to give people reason to get out and celebrate the changing of the seasons. While this post is quite the divergence from a traditional recipe, we promise it will provide an adventure you can take as a family, or just a solo mission to get you outside on your own. It will get everyone outside in the yard, or nearby green space, promoting a sense of accomplishment and even a bit of intrigue and experimentation with the finished product.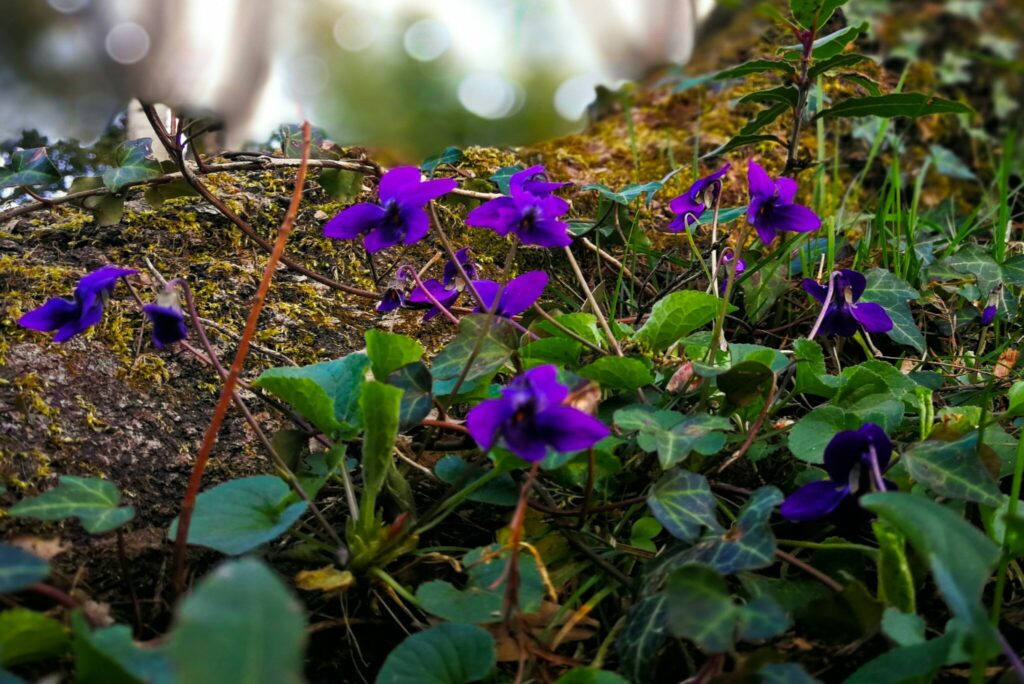 The desired target of this mission is the unassuming wild violet, a cousin to garden violets and pansies which together represent a herald of spring here in Southeastern PA. These low-growing gems are easy to identify by their five beautiful purple/blue petals and deep emerald green heart shaped leaves. In order to succeed, you only need a few things; a clean container, a keen eye, and an army of assistants to get the picking finished fast! The goal is to pinch the petals off of the stem, leaving behind the calyx, the binding portion where the seeds will develop, and any stems and leaves. While it may be hard for younger foragers to pull this off, excessive greenery will cause the beautiful violet floral simple syrup to turn a bit more blue and taste grassy.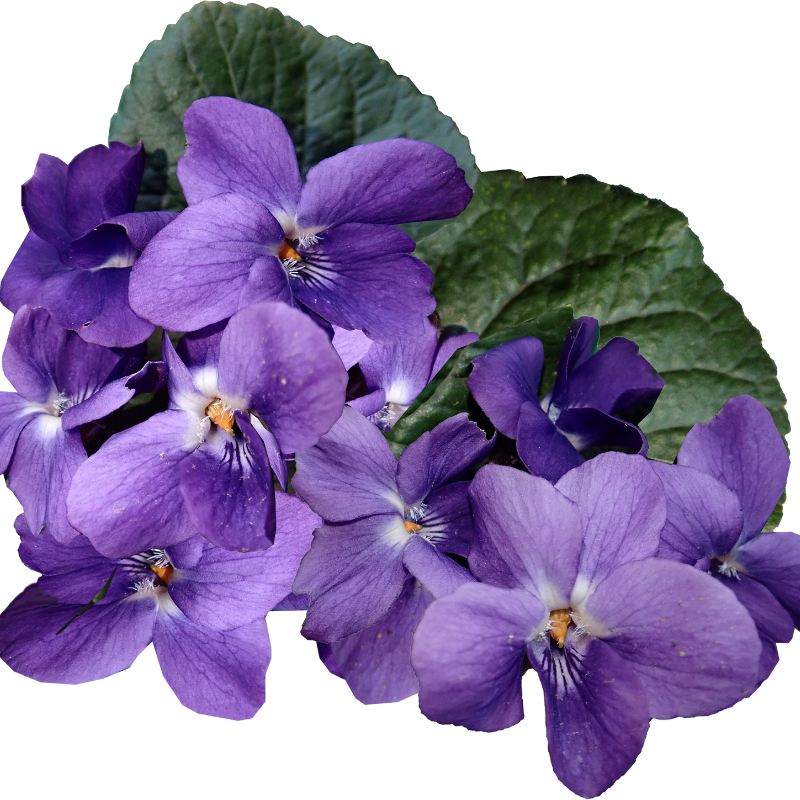 When my daughter and I went out to forage, I showed her how to slip a flower between her index and middle finger and just pull up. It made picking easier for her, and she loved the pop sound it made. I have found that foraging in the morning is also a great option, especially as we move into warmer days. If you can forage in the cool of the morning, the flowers are fully hydrated and are not under stress from the sun. Additionally, you may beat the ants to them if you are out earlier before the day warms.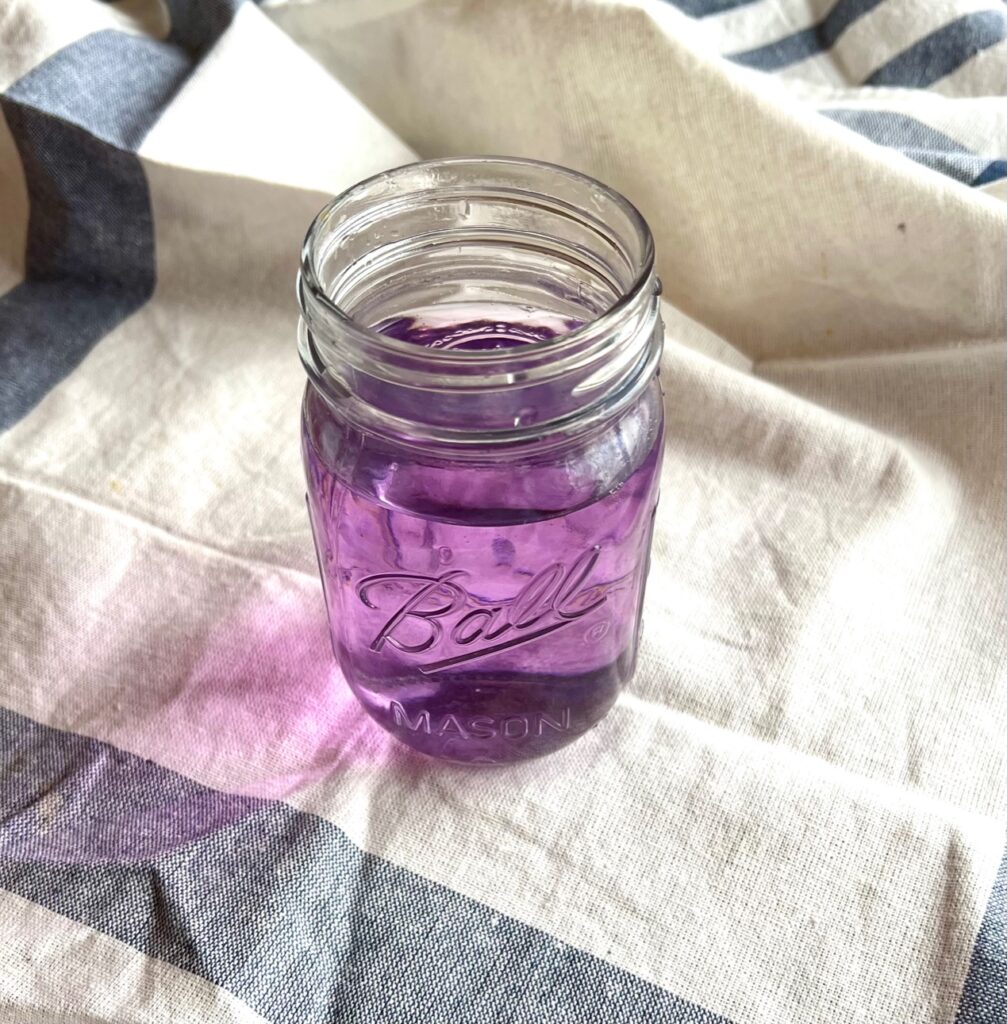 Now, before you embark on your foraging mission, there are a few things to keep in mind. First, scout out your location with care. The area you pick from should be free of pesticides, herbicides, and other harmful residues. Second, always be sure to verify what you are picking. Violets are easy to spot, and from my research and foraging experience cannot be confused in our corner of the woods. Always do your due diligence to be sure you are harvesting what you intend to. Feel free to visit this resource for more information before starting your quest.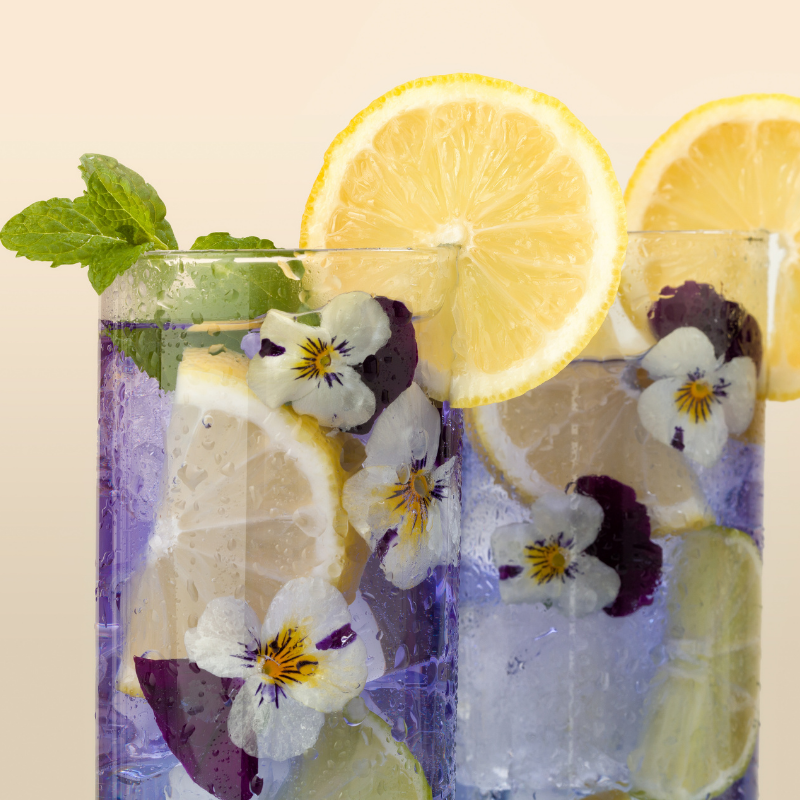 The basic recipe is as follows:
3 cups of Violet Flowers, cleaned with stems, leaves, and calyx removed
1 ½ cups of water – boiled and then left to cool for 5 minutes
1 ½ – 2 cups of white sugar
Instructions:
Bring the water to a boil in a small pot that has a tightly fitting lid. Once a simmer has been reached, remove from the heat and let cool. This is important so the water does not scorch the petals, like you would do with a fine white tea.
While the water is coming to a simmer, rinse your petals/flowers well and gently pat dry.
Place the cleaned petals/flowers into the pot and leave it out with a covered lid overnight.
The following day, strain off the violets and viola, you have a beautiful, floral base for a simple syrup.
Add the sugar and stir over gentle heat just until the sugar dissolves.
For a little experimentation and excitement, grab a few lemons and make some homemade lemonade. Add ice cubes to a tall glass, and fill with water and lemon juice. The lemonade will be sweetened with the violet simple syrup. I won't spoil the surprise, but an immediate chemical reaction will happen as the acid from the lemon interacts with the pigment molecules you extracted from the violets! Take your intrigue a step further and try the same thing with juice from other citrus, such as limes, grapefruit, or oranges. Feel free to respond in the comments section below, or on our socials with the results of your experiment!