After the holiday season this year, I found myself with leftover fresh cranberries, and I thought vegan cranberry orange muffins might just be a delicious way to use them up! The orange in this recipe helped brighten our mood as winter darkness closed in. Summer seemed so far away, but orange reminds us sunshine will return soon enough!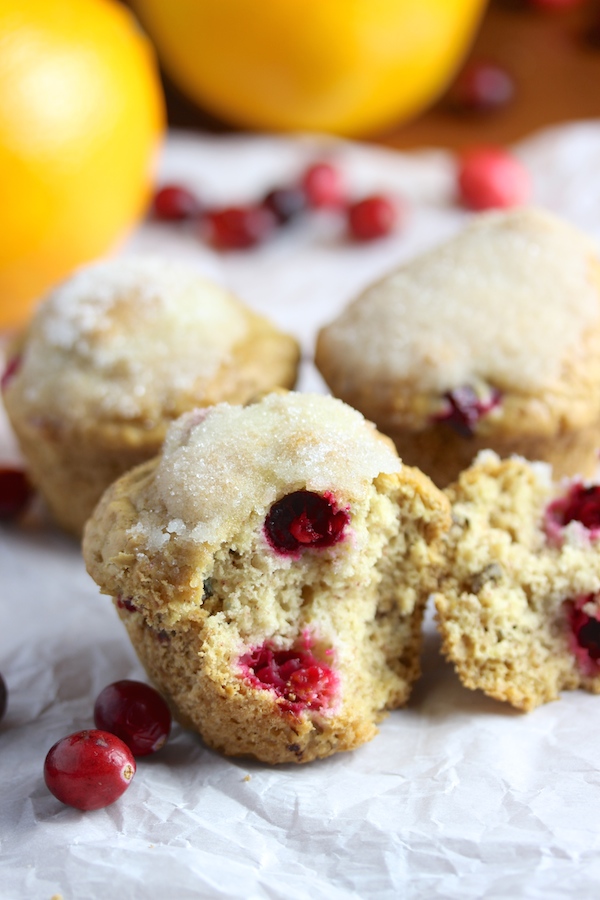 Few things warm you like a roaring fire, cozy socks and a sleeping dog at your feet.
Alright, maybe a space heater, a knit hat and a kitten…
A heating pad, fleece pajamas, furry winter parkas…
Whiskey shots, thermal underwear and tropical vacations…
OK, now I'm just being silly!
(Apparently, MANY things warm you like a roaring fire, cozy socks and a sleeping dog at your feet.)
Still, especially in the dead of winter, you'll like the warming comfort muffins provide. So brew your coffee or put on the teakettle! Muffins are served.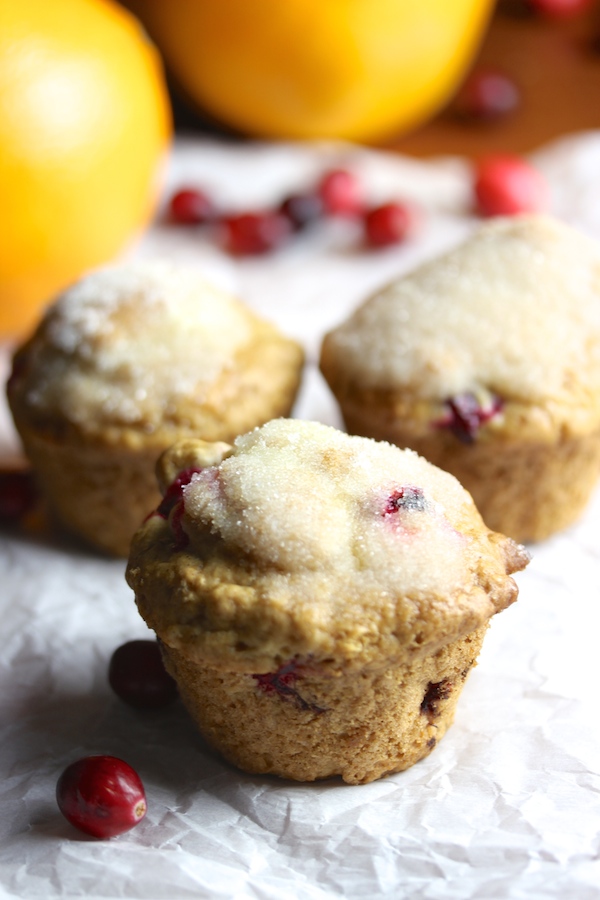 (Use dried cranberries if you can no longer find fresh ones.)
The crispy, sugary topping on these muffins puts them into a higher category of yummy, so much so, you won't even NOTICE you're not on a tropical vacation!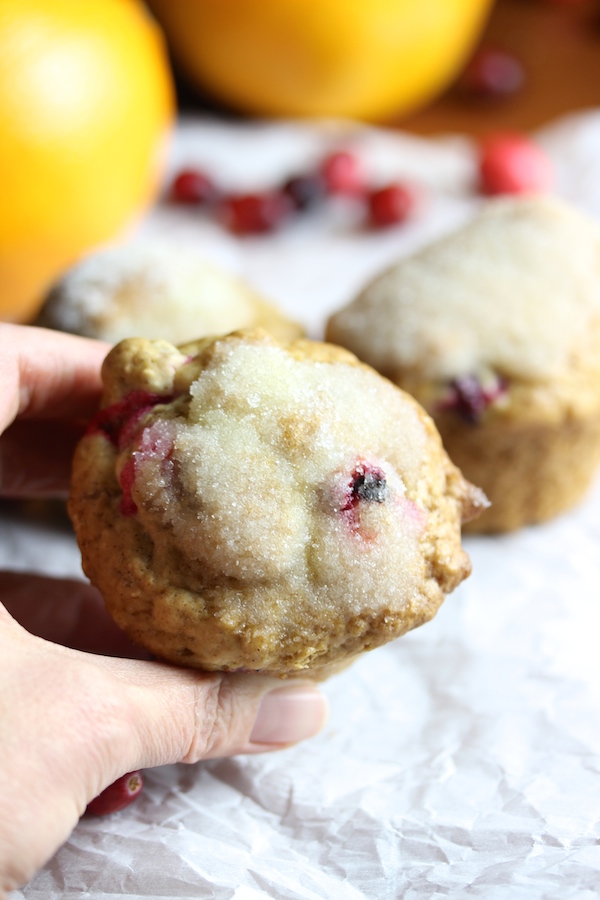 Print
Vegan Cranberry Orange Muffins
For the muffins:

2 cups

all-purpose flour

2 teaspoons

baking powder

¾ teaspoon

baking soda

¾ teaspoon

salt

½ teaspoon

cinnamon

½ cup

sugar

½ teaspoon

orange zest

¼ cup

orange juice

1 cup

almond milk

1 cup

fresh cranberries (or

½ cup

dried cranberries)

¼ cup

chopped walnuts
For the topping:

2 tablespoons

Earth Balance Vegan Buttery Spread, melted

½ cup

orange juice

½ cup

sugar
Instructions
Preheat oven to 375 degrees.
In a large mixing bowl, combine the first six ingredients (dry ingredients).
In a smaller bowl, combine the remaining ingredients (wet ingredients).
Mix the wet mixture into the dry mixture and stir only until just combined.
Grease a 12-space muffin tin, pour the batter into the tin and bake for 22-25 minutes or until lightly browned.
In a small, shallow bowl, combine the melted Earth Balance and the orange juice.
In a separate small, shallow bowl, place the ½ cup sugar for topping.
When the muffins have cooled slightly, dip each muffin top into the Earth Balance-orange mixture (just to coat), then into the sugar. Set aside and allow to cool completely.