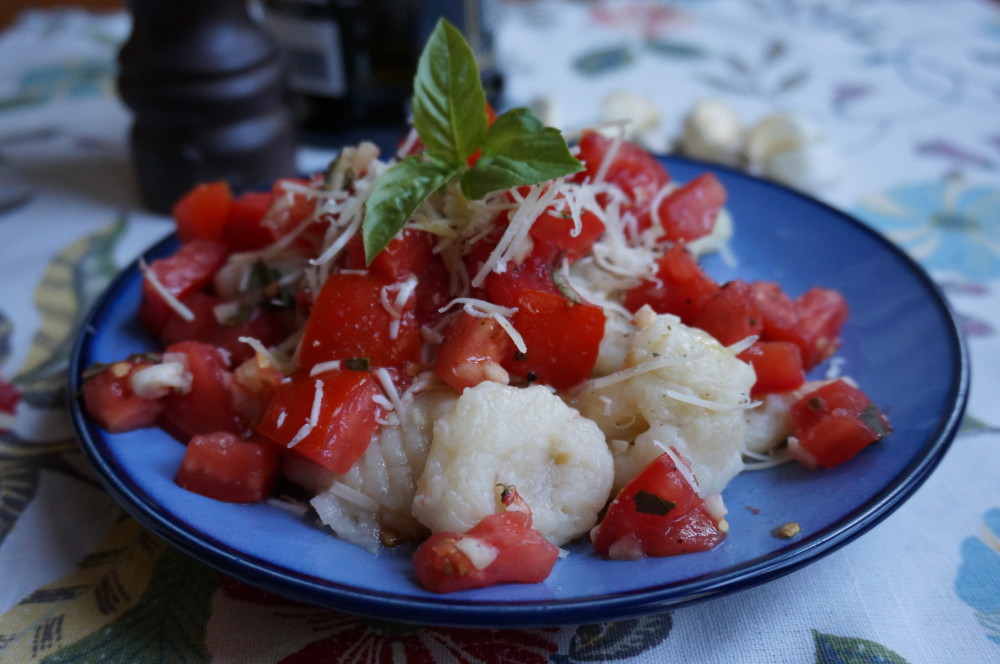 Cheese ravioli.  Lobster ravioli.  Spinach ravioli with spinach dough.  Butternut squash ravioli.  Potato gnocchi.  Shallot cream sauce.  Are you getting hungry yet?  It's hard not to start craving warm, comforting Italian food as Molly Cheeseman, In-House Sales Coordinator for Talluto's Authentic Italian Food in Philadelphia's Italian Market, lists the products that Talluto's has been supplying to Weaver's Orchard since September 2014.
And she's not done: Talluto's also brings us pesto agnolotti, which Molly describes as half-moon-shaped pasta filled with pesto, and four kinds of authentic Italian sauces.  In addition to the shallot cream sauce, we carry Talluto's tomato sauce, spinach cream sauce and rose sauce.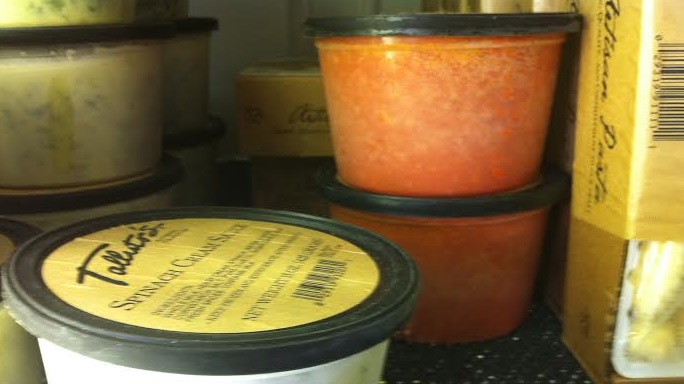 In all of these products, Talluto's tagline "Never Compromised" governs ingredient choices.  "You shouldn't compromise what you're putting into your body," says Molly, noting that the pastas and sauces are all natural with no preservatives or fillers.  When you look at the ingredients list, there is "nothing you can't pronounce.  We use whole eggs and whole milk ricotta and everything is hand chosen."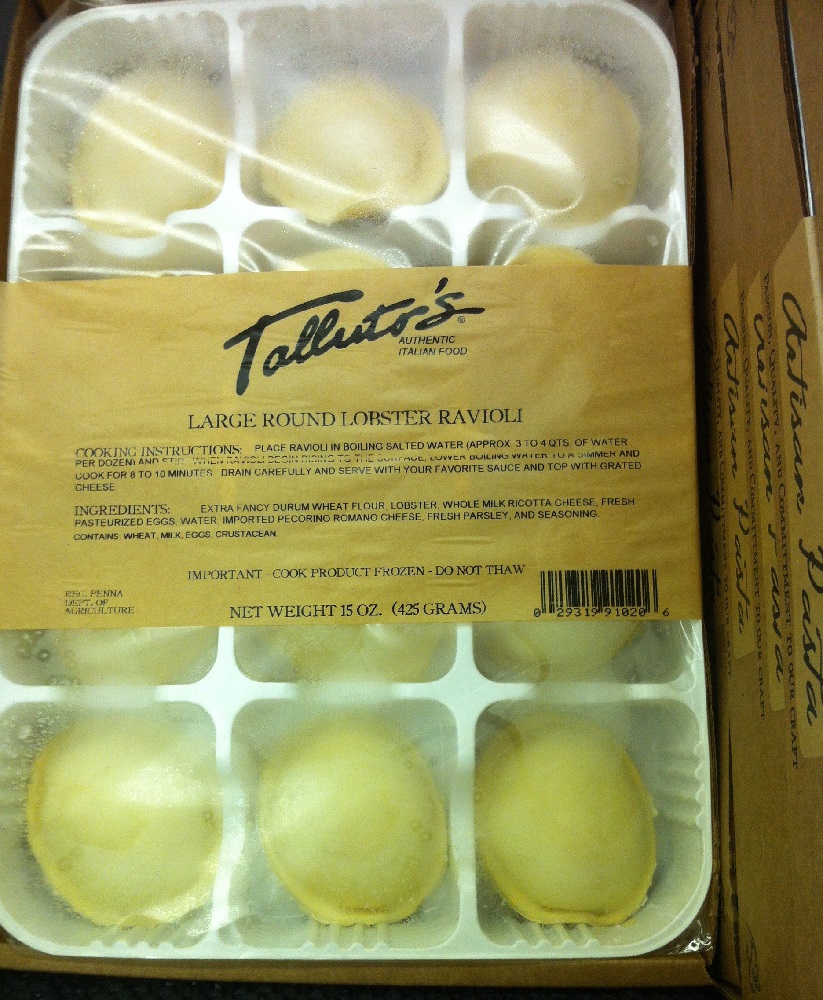 This commitment to top-quality ingredients flows from the fact that, since its beginning in 1967, Talluto's has been a family business.  Joe Talluto Sr. and his son and two daughters are all still involved in the business.  Because it's a family business, the work is done out of a sense of community, and "the attention," says Molly," is on the product," rather than on just running the most profitable business.
From the beginning, it was about love for the product.  Joe Talluto (Joe Talluto Sr.'s father) had worked as a chef, and when it came time to retire, he sold the family home for $7500 and bought a $7400 ravioli machine.  He did not just want to start a business, he wanted to do this.  He wanted to make pasta.  And when he opened his store in Southwest Philadelphia, it was a hit.   "During the first week," Joe Talluto Sr. relates on the Talluto's web site, "we sold out in just three days and had to close to replenish.  No one could have anticipated such a wonderful response from the neighborhood.  Our staff of immediate family, especially my mother, worked long nights simply to prepare for the following day.  Overwhelmed at times, we learned, first hand, the work ethic my father had displayed all along in pursuing his dream."
As Talluto's established itself, the Talluto family not only provided the community with a high-quality product, it also paid attention to the needs of the surrounding community.  Talluto's joins other vendors to donate food for events at the Little Rock Foundation, for instance, an organization dedicated to improving the lives of blind and visually impaired youth and adults.  They give generously of their time and resources, Molly explains.  "It's part of our core values: always giving back."  Whenever there is an opportunity to meet the needs of the surrounding community, "we jump on it."
So head to Weaver's next time you are craving authentic Italian comfort food, and know that you are enjoying all natural, preservative-free pasta and sauce that comes from a strong family business that nourishes its community.  And if you're not craving Italian food yet, check out Talluto's Facebook photo stream or watch this Food Network video about Talluto's!
SaveSave