There is nothing more spectacular than the visual feast available to us as the many shades of green burst onto the landscape. It lures me outside, calls me to the garden, and makes me crave the bounty of summer that is to come. With the increased time we spend outside as a family, the less time there is inside getting meals ready. If you can identify with this, try out this First of the Season Sugar Snap Pea Salad as a quick and easy side dish for your next meal. It is a clean, simple way to celebrate the beauty of the first crops of the growing season and can be dressed two ways depending on your palette or what you are serving.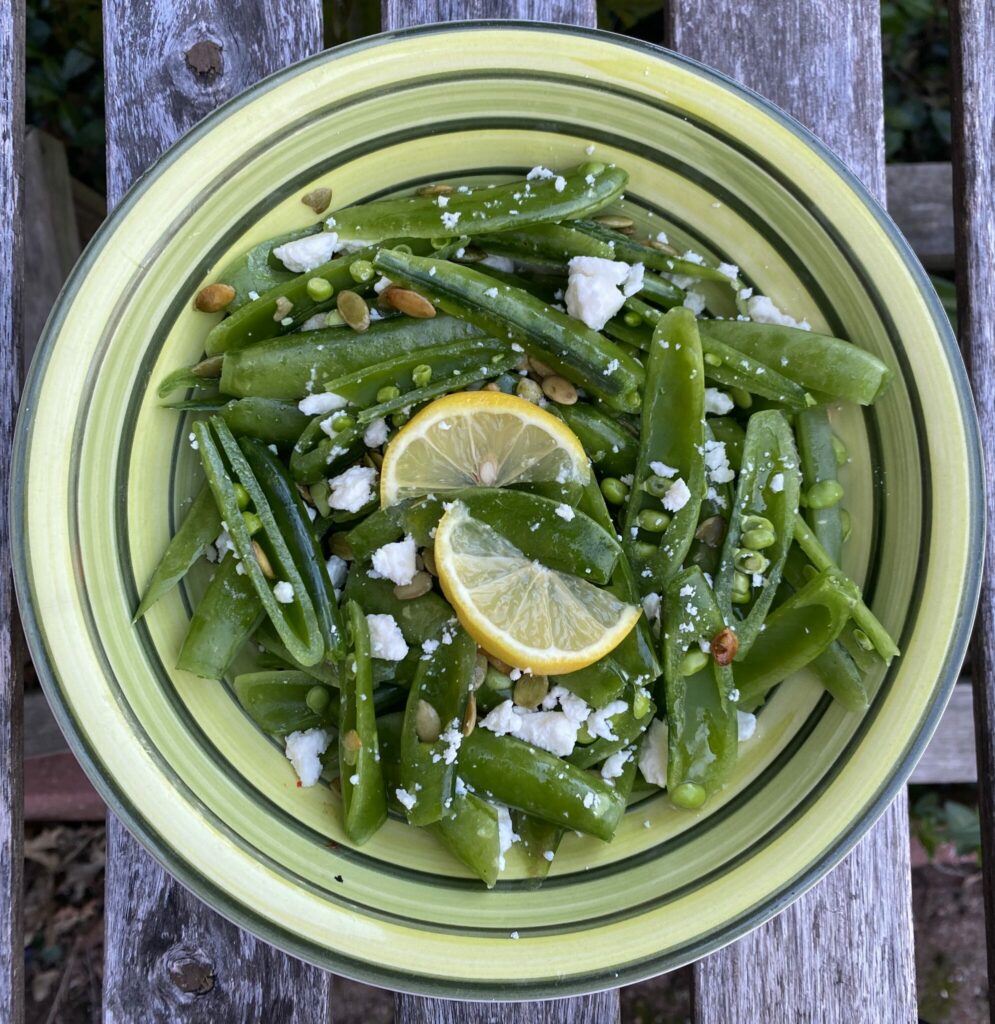 Ingredients
8oz Sugar Snap Peas, cut lengthwise on a diagonal
2 Tbsp of pumpkin seeds
2 Tbsp of crumbled goat or feta cheese
Dressing Option 1
2 Tbsp lemon juice
1 Tbsp olive oil
1/4 tsp. dry dill leaves
Finishing salt and freshly ground black pepper to taste
Dressing Option 2
1 Tbsp olive oil
1 Tbsp Mirin
1 tsp sesame oil
Sesame seeds and scallions as a garnish
Finishing salt and freshly ground black pepper to taste
Instructions
Clean the snap peas and cut off the end stems.
Toss with pumpkin seeds and goat cheese or feta.
Choose your preferred dressing option. Whisk together all the dressing ingredients, then pour over snap pea mixture.
Serve and enjoy!