There's something about dessert that is just so satisfying. But, when it comes to overactive children, I prefer to limit their sweets in general, but especially near bedtime. That's why we recently began giving our kids plain yogurt with fruit for "dessert."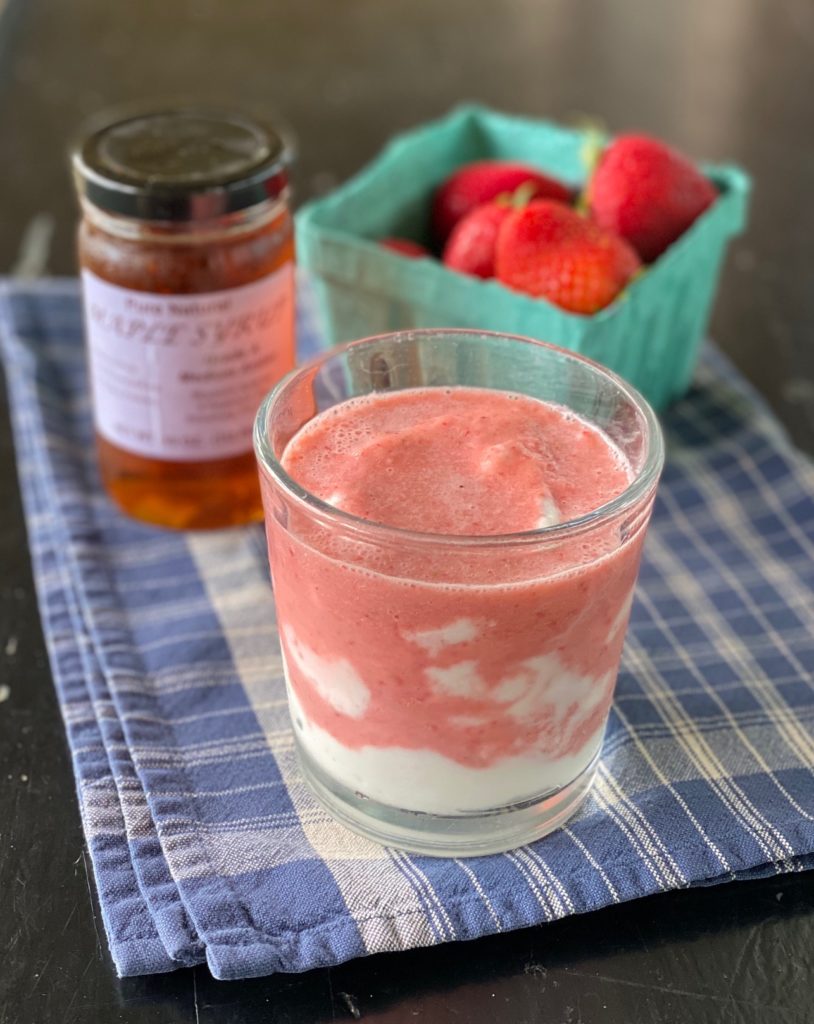 We choose good whole milk yogurt from Pequea Valley Farm or I make my own as a great way to make sure our underweight 4-year-old gets enough calories. To sweeten it, I blend either fresh or frozen berries like blueberries or strawberries, sometimes with a touch of maple syrup. 
You can use any fruit you'd like, but here's what's pictured:
Print
Strawberry Yogurt Swirl
½ cup

sliced strawberries

1 tsp

maple syrup (or more)

1 tbsp

+

1 cup

plain yogurt
Instructions
Purée the strawberries, maple syrup and plain yogurt in a blender. Pour on top of yogurt and mix until combined.
You could also sweeten it with a banana instead of maple syrup.
Our strawberries are now available in our market and pick-your-own will open next week. Find out more here!