From December Dec 11 – 24, 2021, Weaver's Orchard will contribute 5% of all retail sales to FREE, a nonprofit that is based in Berks County and is working to end human trafficking and exploitation. We are excited to support them in the important work they are doing!
---
Experts estimate that over 40 million people are enslaved around the world, victims of forced labor or sexual exploitation. No region is exempt from the problem. It's estimated that 100,000 to 300,000 minors are trafficked annually in the U.S. Even though that estimate sounds high, the reality could be even worse since human trafficking is by nature secretive.
It is easy to look at a number like 40 million and feel shocked and overwhelmed. This is how Andrea McHenry of Morgantown felt when she first began to research the problem. She was studying social work at Reading Area Community College (RACC) in Berks County in 2010, and her teacher required the class to research one social justice issue in depth. McHenry decided to learn more about human trafficking. The more she researched, the more she found herself asking, "Is this really happening?" She thought of her own young daughter. "What if this was her?" she kept thinking.
Her new awareness motivated her to volunteer with FREE: Freedom and Restoration for Everyone Enslaved, a Berks County nonprofit that is dedicated to fighting human trafficking–especially sex trafficking– on a local level.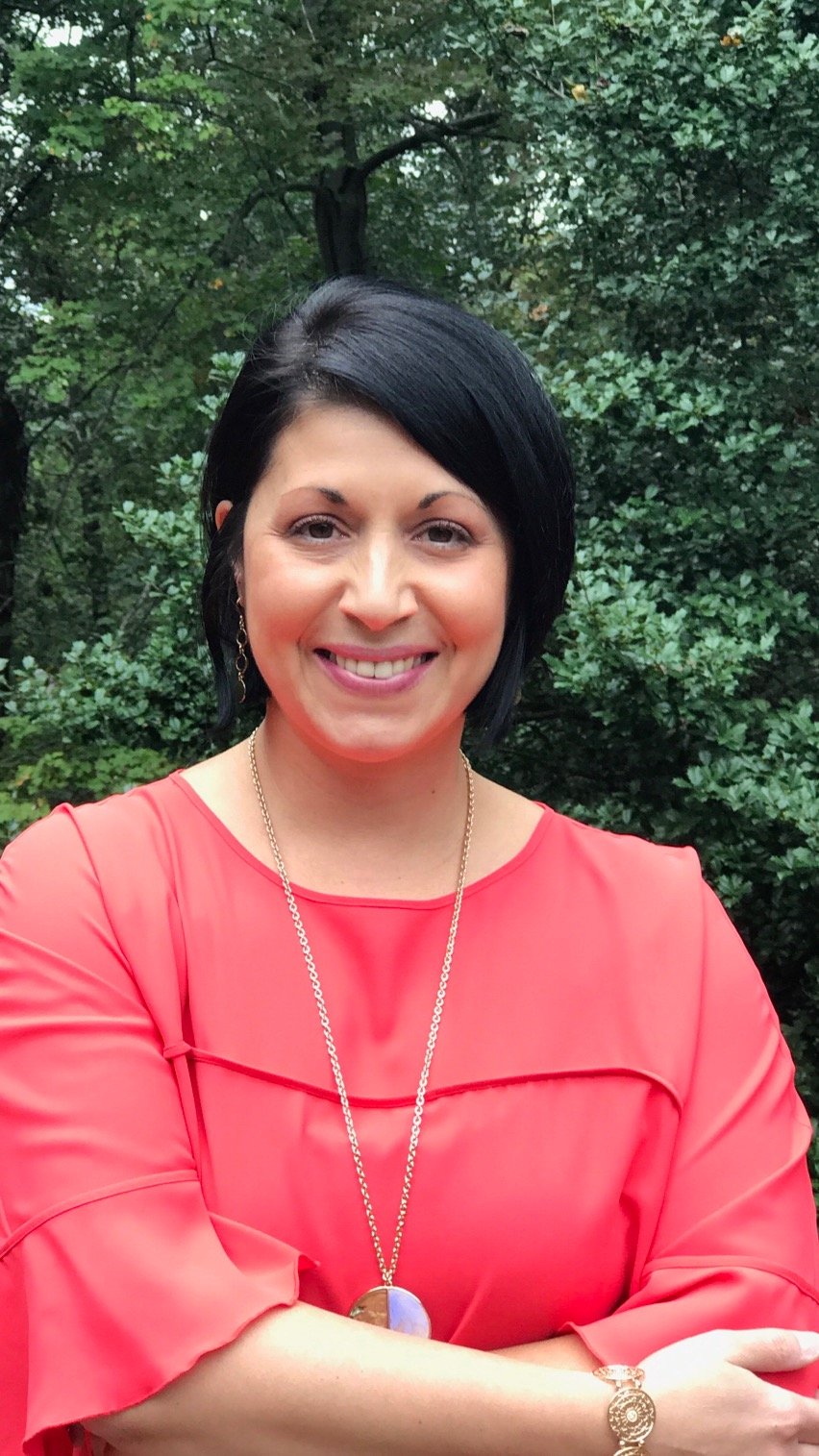 To make a difference in a huge global problem, it makes sense to begin by tackling what is happening locally, which is exactly what FREE does. They raise awareness, advocate for victims and educate youth in order to prevent them from falling prey to traffickers. But working on a local level doesn't make the problem easier to deal with emotionally. It means acknowledging that terrible crimes are happening in your own backyard. McHenry admits that this was hard to come to terms with at first. It was easy to think, "Oh, that happens in big cities," she says. But the reality was that "no, it happens in our little community too." Two human traffickers have been prosecuted recently in Berks County, says McHenry.
And even though a common image is that people from overseas are trafficked into the U.S., McHenry explains that trafficking may also easily affect people who already live in the United States. Any minor can become a victim of traffickers, who use very deceptive practices, quite often posing as boyfriends and taking as long as a year to win the victim's trust. (Twelve is the average age for a minor to be trafficked, says McHenry.)

Despite initially feeling overwhelmed and a little scared, McHenry continued to volunteer her time. "I tried to walk away, but God would not let me," she says. In 2015, when FREE's executive director was stepping down, Andrea felt that it was important to continue the work because FREE is the only organization of its kind in Berks County. So she stepped into the Executive Director's shoes–as a volunteer, like her predecessor, and like all the staff at FREE.
During the nine years that she has spent with FREE, she has seen people become more aware that global slavery exists. More people want to know what they can do to help, says McHenry. More people are aware, receptive, donating, and there are more laws protecting the victims of human trafficking.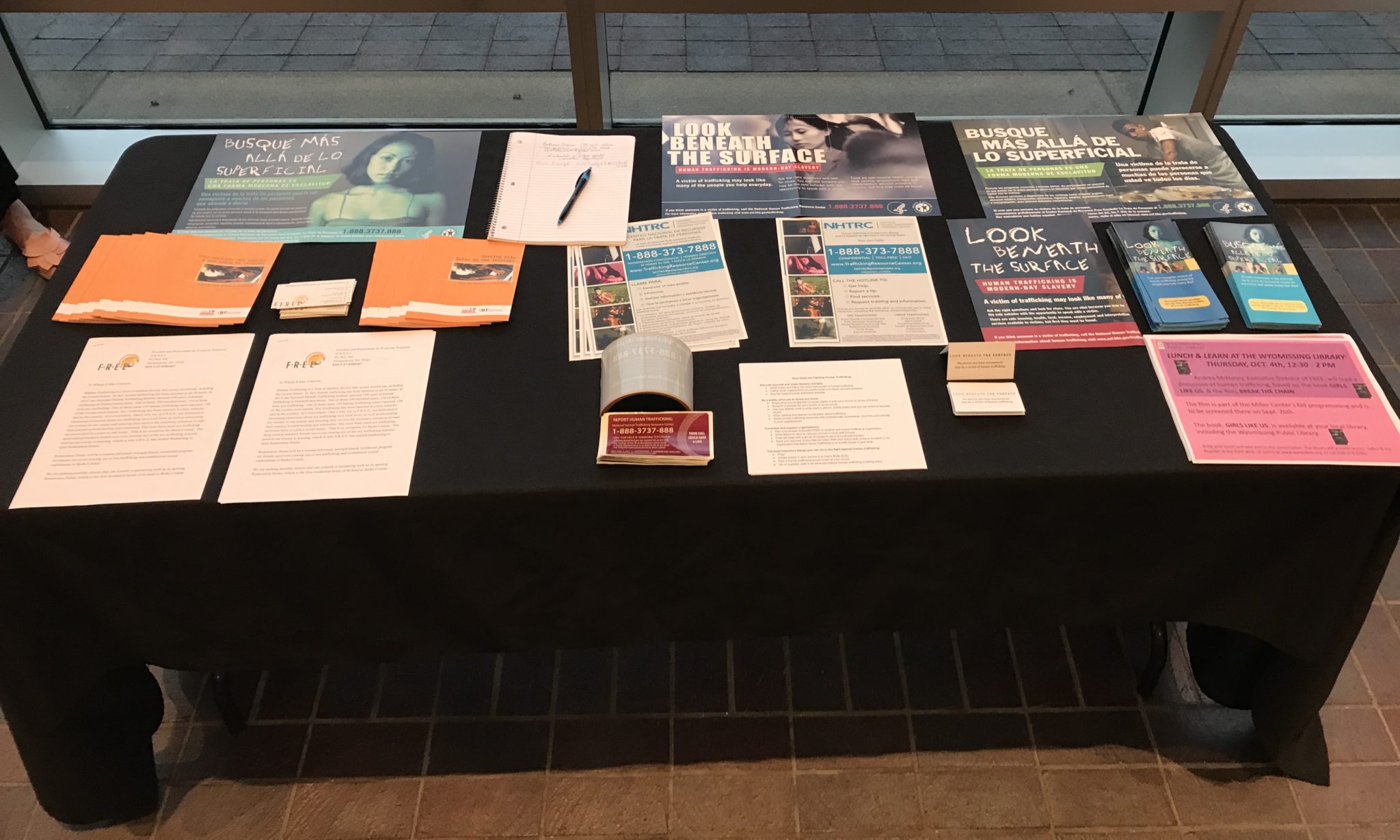 As McHenry and FREE battle human trafficking in Berks County, they are unique but they are not alone. One of the strengths of the city of Reading is that there are "so many resources" she says. When people are freed from sexual exploitation, they can find help from many social service agencies in Reading. The county has also formed the Berks Coalition Against Human Trafficking, and whenever this group meets, McHenry finds hope as she looks around the table and sees all the people who care and who want to be there. The district attorney's office has been a strong supporter, McHenry says, noting that the DA himself spoke at one of FREE's fundraising events. FREE also partners with detectives and law enforcement.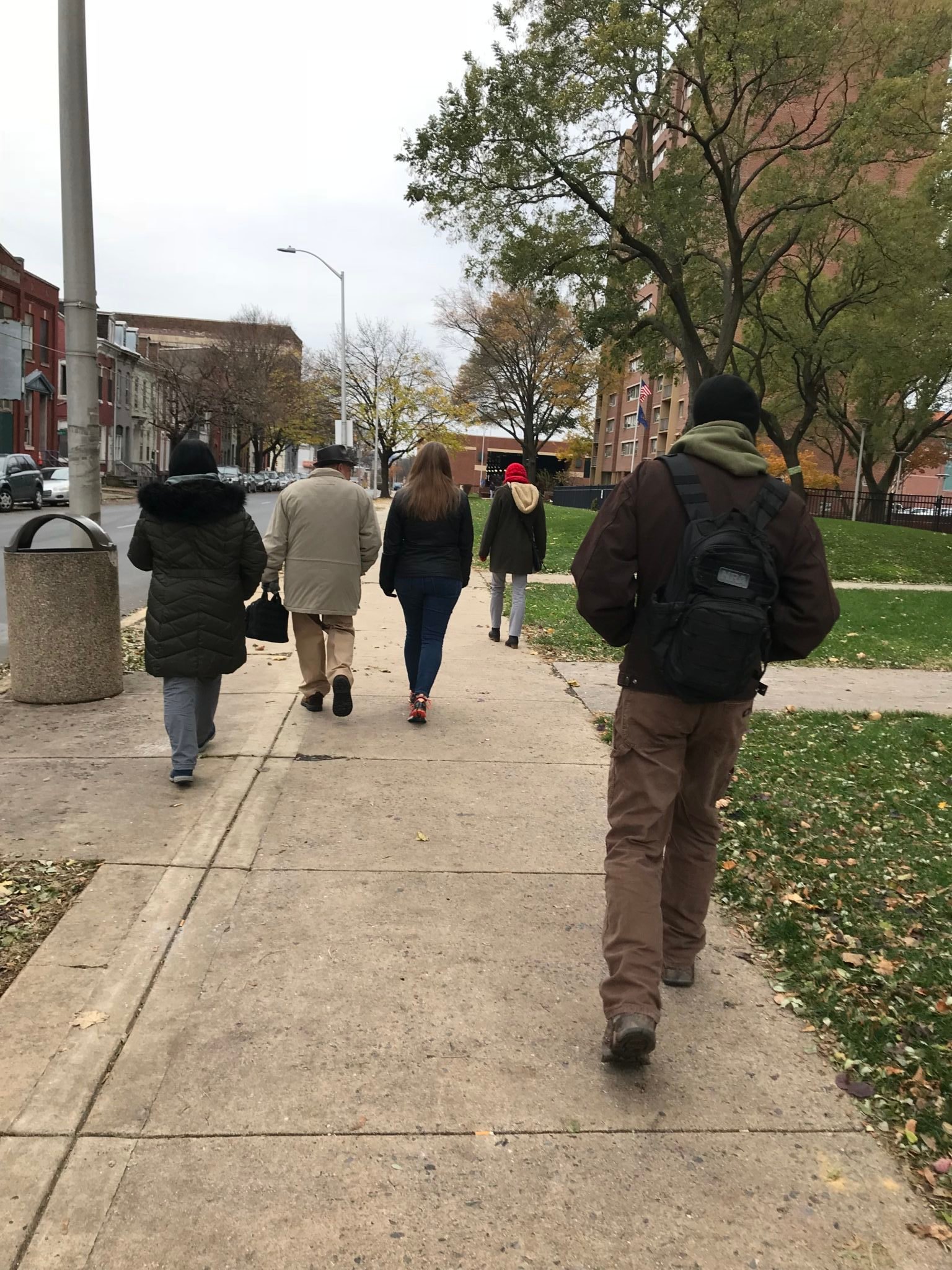 Even with this excellent support, one thing is still missing. A home where those freed from human trafficking can stay, free of charge, and find safety, healing, and respite. McHenry wants FREE to found such a home and has begun fundraising to make it happen.
Since they are a faith-based organization, McHenry says their home will bring emotional, physical, and spiritual freedom. McHenry believes that "nobody outside the healing power of Jesus" can heal the damage done to each victim or end the evil of human trafficking. It's clear that, to McHenry, this means that healing and the ultimate end of this evil are assured. "There's always hope," she says. "There's hope. There's hope." As she says this, it sounds like a hymn. "We know that wherever we go, He's with us."