Curbside Pick-Up at Weaver's Orchard has been a blessing lately! Grocery stores are so crowded these days, and click & collect at many supermarkets takes 4-6 days to be fulfilled. So shopping online from Weaver's Orchard has answered a need in my life and for this community.
I've been a customer of Weaver's Orchard since my family moved here when I was five years old. When I was a teenager, I got my first job working in the market and pick-your-own and loved the three summers I spent working at the orchard. Now I've been working in my role as the Marketing Coordinator for ten years!
During those ten years, we have often kicked around the idea of an online store. It took the current situation to make having the online store a necessity, though. So we assembled a team led by Becky Howe to manage the online store, and hired Shirah Burns to manage our curbside pick-up system.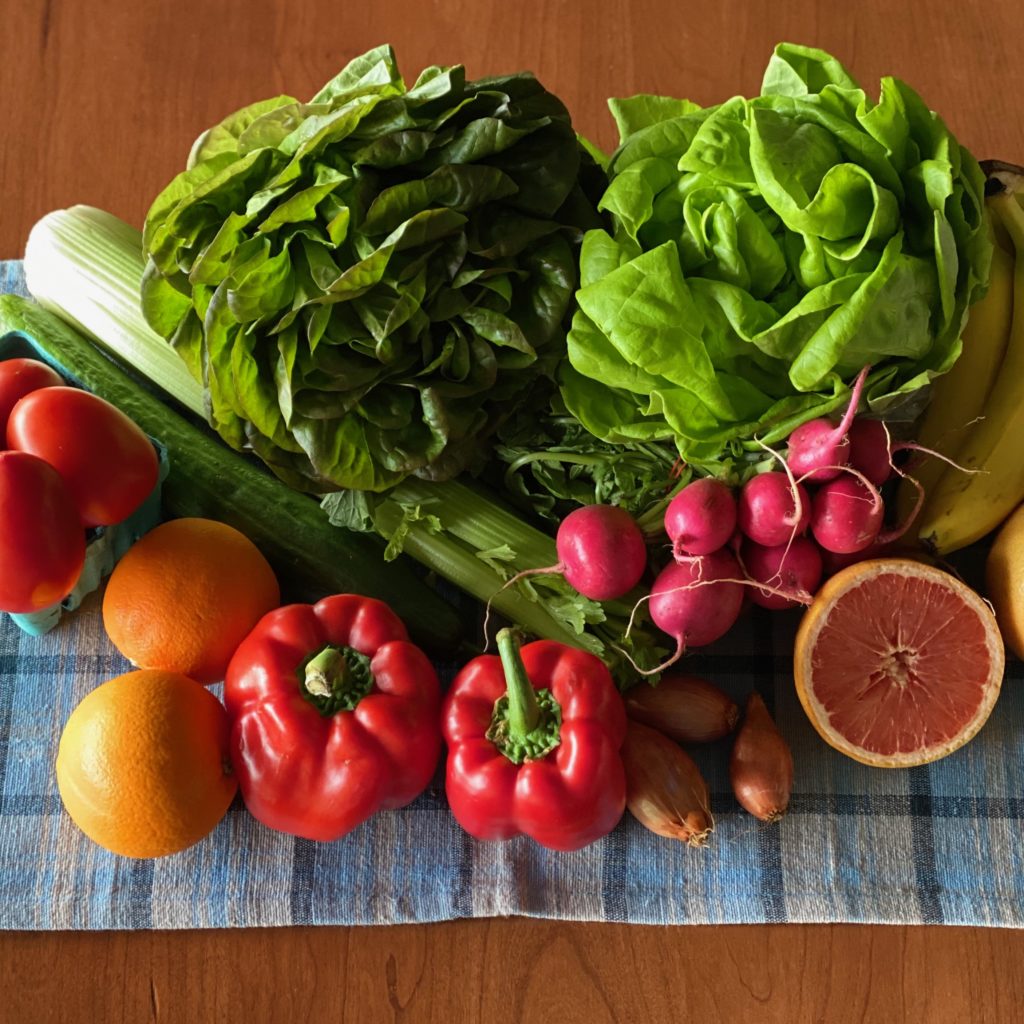 So as, an employee, I see the hard work that went into the online store! I am so thankful to Becky who is cheerfully taking suggestions from customers and making the store even more user-friendly.
In a perfect world, we would have had all of the kinks worked out, all of the photos taken and all of the product descriptions completely finalized prior to launching the website. However, we wanted to have this visually-driven, user-friendly online store launched to the public A.S.A.P., so some of the information will have to be added as we go.
We welcome your suggestions as we work to improve this service! Stay tuned as we add more photos and descriptions to the website in the coming weeks.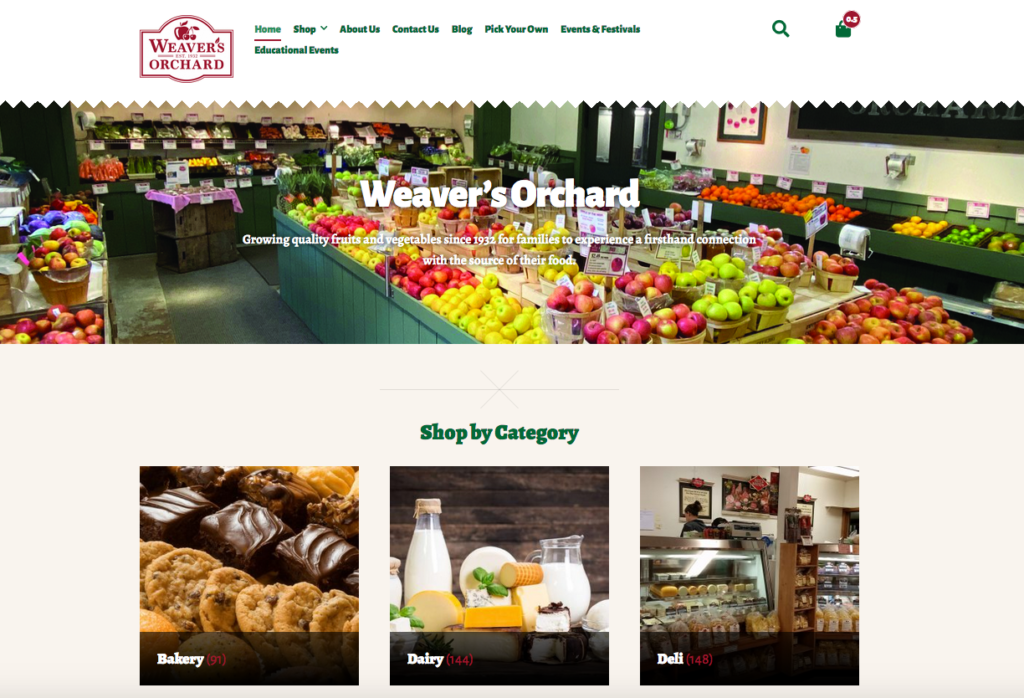 As a customer, I've placed three orders so far and have been extremely happy with them! My extended family has also placed orders that they were excited about. The produce was fresh and delicious. The baked goods are irresistible. There's so many unique items that I love from Weaver's Orchard, like their deli meats, Pequea Valley Farm Yogurt and apple cider.
When placing your order, you choose your pick-up appointment time. While we generally suggest 24-48 hours turnaround time, you can sometimes find appointments for same-day service! If you just want to see what appointments are available prior to placing your order, go to the checkout page and select "schedule pick-up appointment" to see what times are available. Then when you fill your cart and are ready to check out, choose your pick-up appointment as you check out. A $20 minimum purchase is required for curbside pick-up.
The online store is easy to browse or search, and as more photos are added, the browsing will become even easier. I especially love this service since I'm a mom with two young kids. While we all normally love a trip to Weaver's Orchard, it's much easier for me to do my shopping online and for my husband to swing by to pick up our order.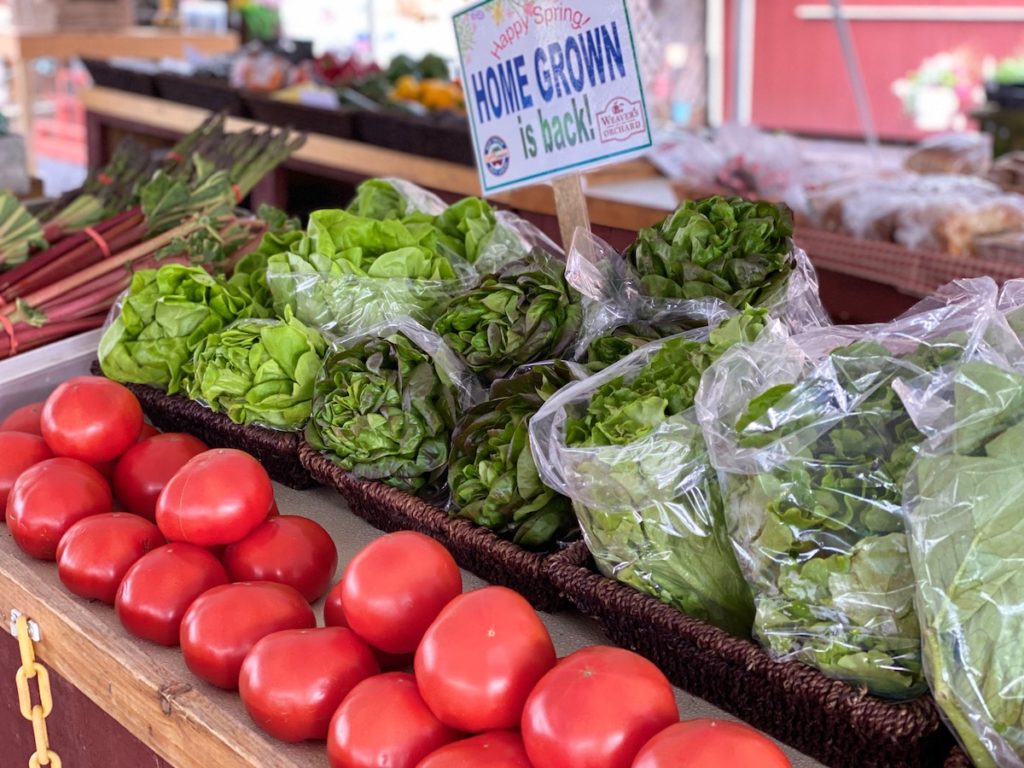 If click and collect orders for curbside pick-up isn't your cup of tea, there are two more options you can choose. You are welcome to browse our outdoor market for produce, garden center items and baked goods. If you need additional items from our market, ask one of our staff members to take your order and they can gather up to 10 items for you.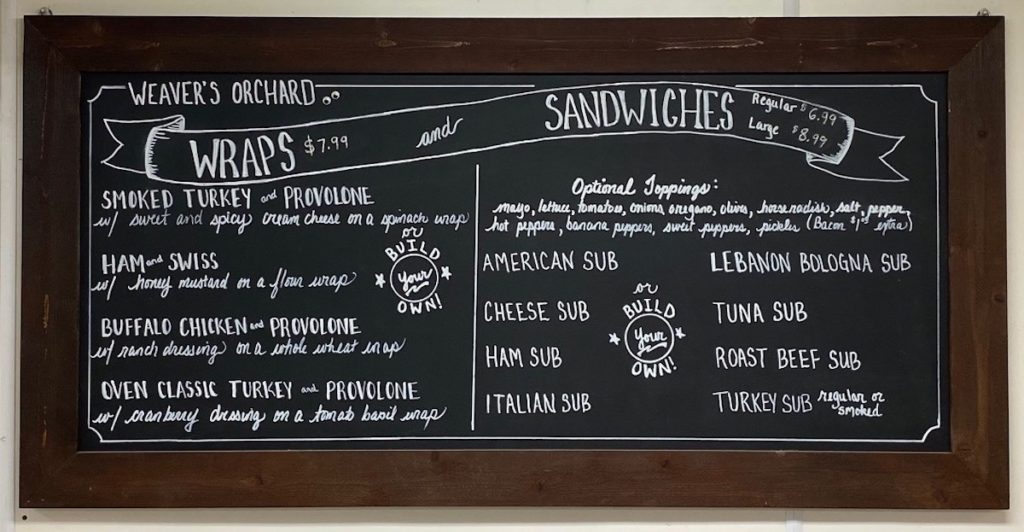 We hope to serve you soon in one of these three convenient ways to shop!
[button link="https://store.weaversorchard.com/"]Shop Online Now![/button]