One cool morning last week I sat on my front porch sipping coffee smelling the tantalizing scents of cider donuts frying nearby. As I sat, I also noted that the flurry of activity that usually surrounds my home had picked up to a frantic hustle and bustle of organized chaos.
I watched my father in law pull up the drive with a tractor just as another tractor pulled up to the barn with a wagon full of apples– it suddenly occurred to me that our apple season has arrived once again at our orchard!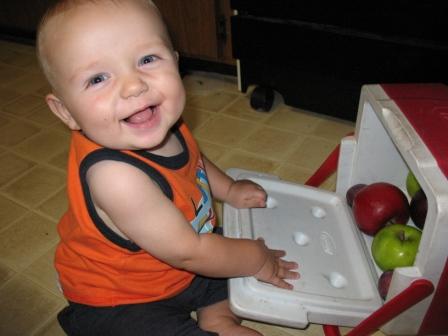 This little Weaver caught enjoying apple season last year!
Apple season means extra fun here at Weaver's Orchard. Our family fun days begin with our Johnny Appleseed day this Saturday.
Here's a picture of the great American legend himself who is coming to visit us again this year: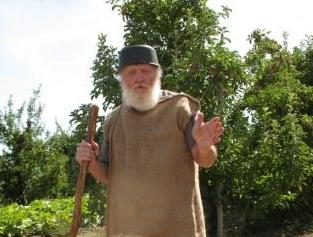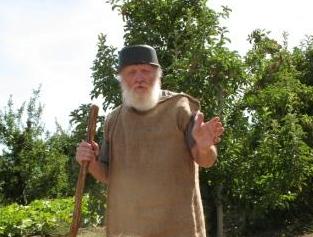 Johnny loves children and he will be sharing  stories about himself and other fun apple-icious facts. Your children can also ask him to explain why he wears that funny looking cooking pot on his head!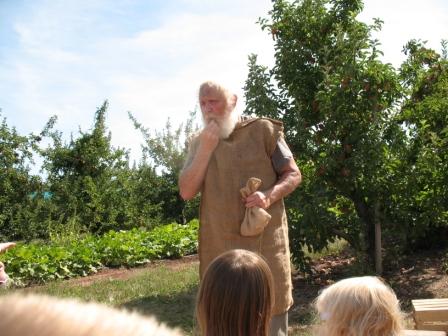 Throughout the day Saturday, families are welcome to also enjoy apple cider, apple cider donuts in our farm market, apple picking in the orchard and best of all a FREE HAYRIDE to the apple orchard! So bring your children out and make some family memories– this is an event you won't want to miss.
***
Johnny Appleseed Day is a preview to our fall events. The focus will be on pick-your-own apples and storytelling from Johnny Appleseed. Our full-fledged family fun days start on September 17th with live music, hayrides and plenty of kids activities.
SaveSave