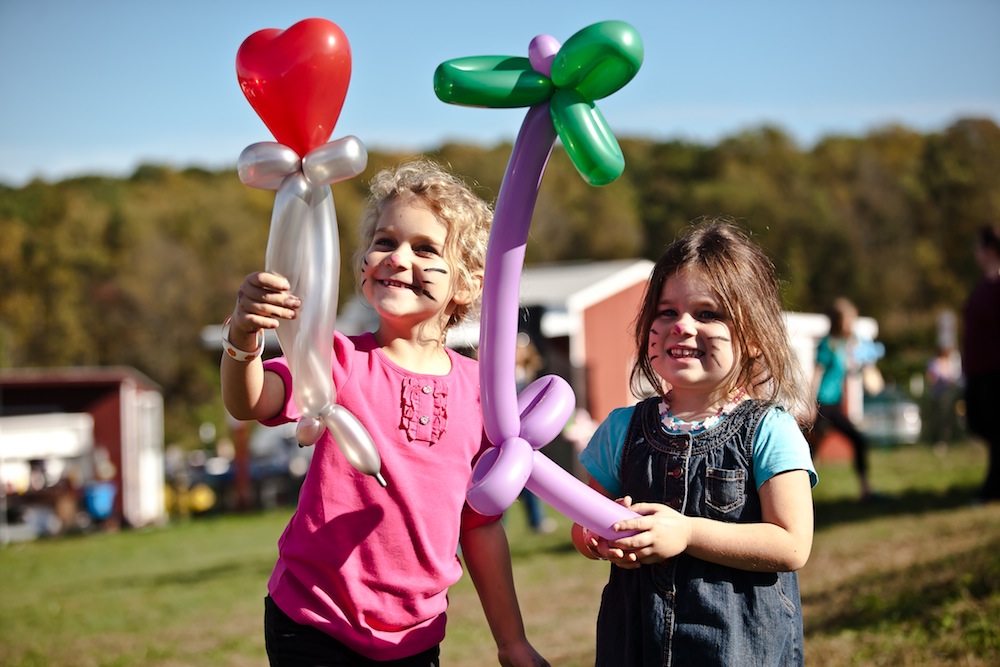 "That was awesome!  I want to go back!"  This is what Weaver's customer Sarah Bateman says her kids, ages 4 and 2, say after they come back from Weaver's Orchard.  The Batemans live so close to Weaver's that they often walk to the playground and visit the barnyard animals.
The playground and animals are a huge draw for her son and daughter, and Sarah says she can tell that the orchard experience is designed with kids in mind.  Her kids love the indoor beehive, for instance, surrounded by glass so they can watch the hive in action.  Every day at Weaver's feels like kids' day to the Bateman clan, but the kids have especially enjoyed Fall Family Fun Days.  Sarah's four-year-old son absolutely loved all the pumpkins and the bounce house at the two Fall Family Fun Days they experienced this fall, and everyone in the family enjoyed the fall comfort food.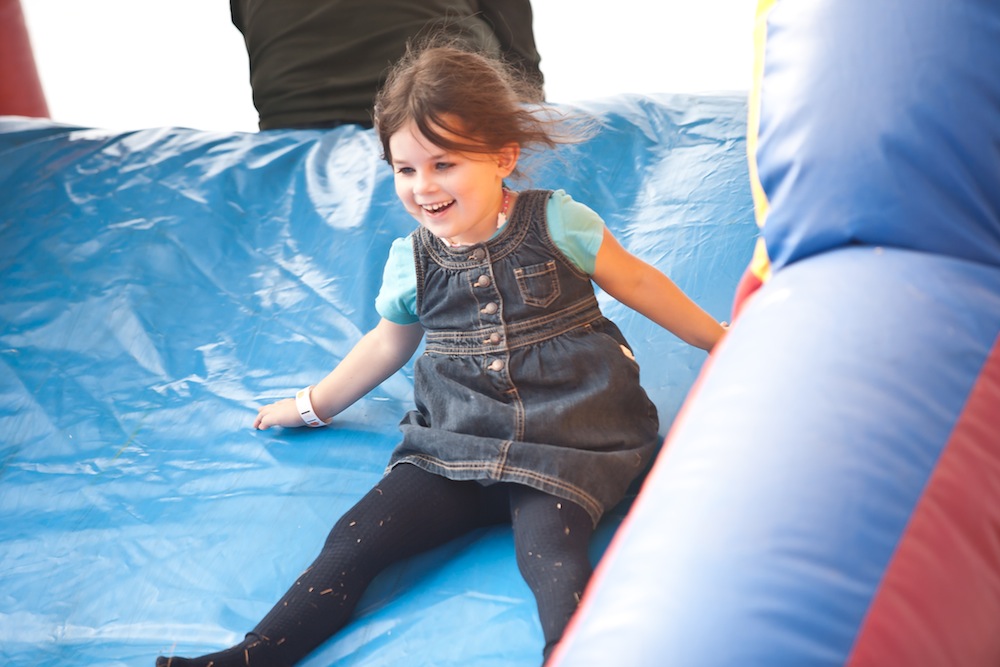 Like the Batemans, families all over southeastern Pennsylvania count on Weaver's Orchard for fun days and family memories.  Families come to enjoy nature as they pick strawberries in the spring, berries and peaches in midsummer, and apples, pears and pumpkins in the fall.  They come for free cooking classes and Read & Pick Story Time throughout the summer.  And in the fall, families gather on Saturdays and Columbus Day to enjoy a host of rides, games and all that delicious comfort food Sarah Bateman mentioned!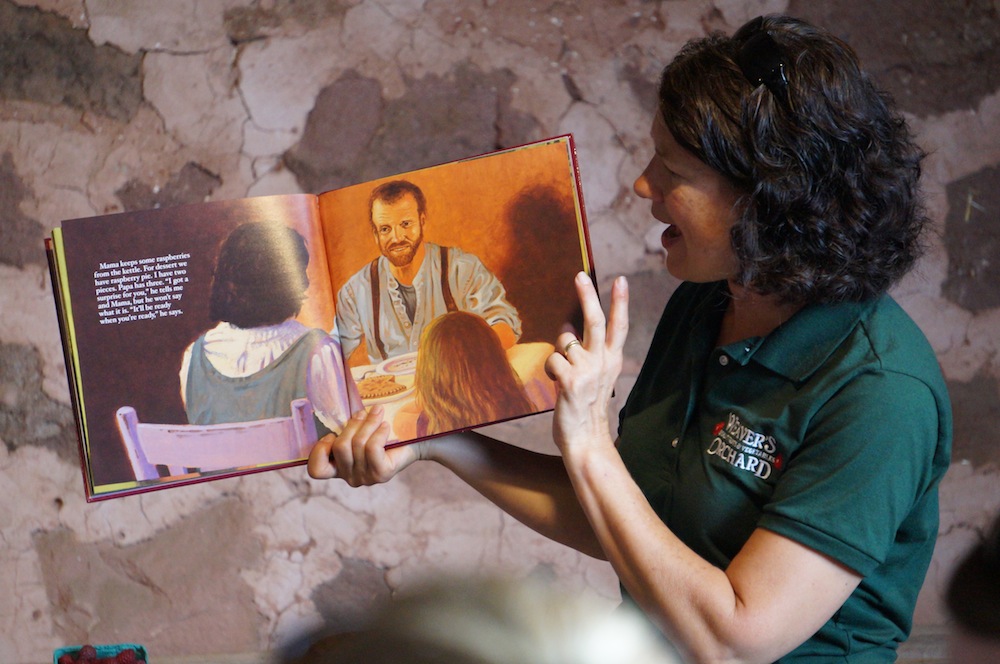 Because families turn to Weaver's for a safe, fun time building memories together, Ed Weaver and the managers at Weaver's Orchard decided to add a new event to the schedule: a safe, fun activity for families this Halloween.
"There are always concerns about Halloween," says Ed.  "Parents have concerns about wanting their kids to be safe."  In light of this, he wanted to operate a safe, fun event for kids where costumes would also be safe and kid-friendly.  Weaver's has specifically requested that the costumes are not scary or gory, so that kids of all ages will be able to enjoy the event.  "We wanted to provide an opportunity for good, clean family fun before trick-or-treating," adds Joanne Good, Weaver's Orchard Office Manager.
Creating a Safe, Kid-Friendly Environment
Throughout the fall, as the Weaver's managers and staff planned the Fall Family Fun Days, they kept in mind that it was all about the kids.  Joanne says managers always emphasize that staff should focus on the kids, making sure they are having a great time and assisting them with anything they need so that they have the most fun possible.  "The Weaver's staff is super friendly, especially with kids," says Sarah Bateman.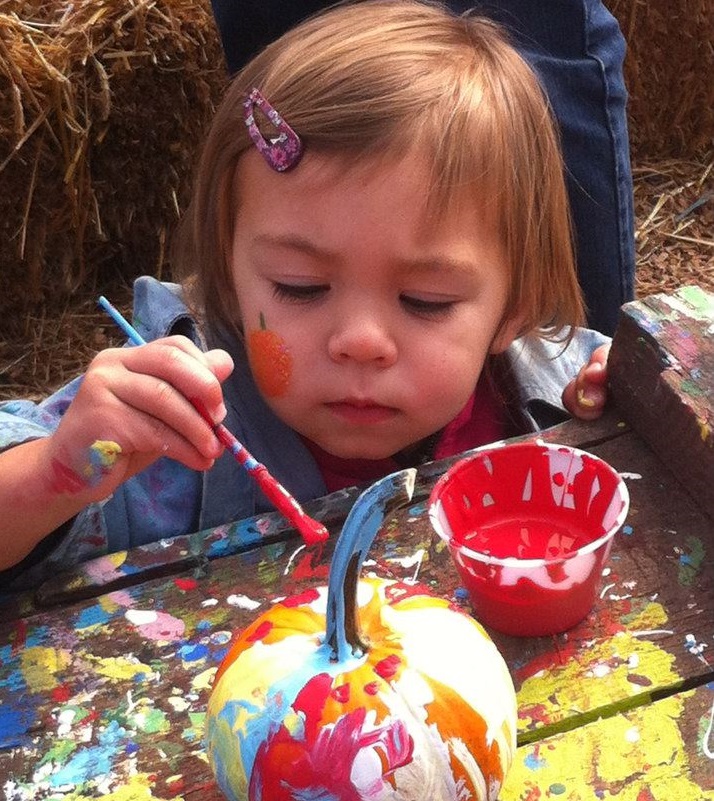 Helping and encouraging kids makes the events friendly and fun, and behind the scenes, a lot of planning goes into making sure every event is safe.  "We take care to have adequate staff on site," says Ed Weaver, "so that we make sure everything is monitored, secure and safe."  Several of the activities, like the barrel train and the inflatable obstacle course, are state-regulated and staff in charge of these rides attend periodic seminars to keep their certification up-to-date.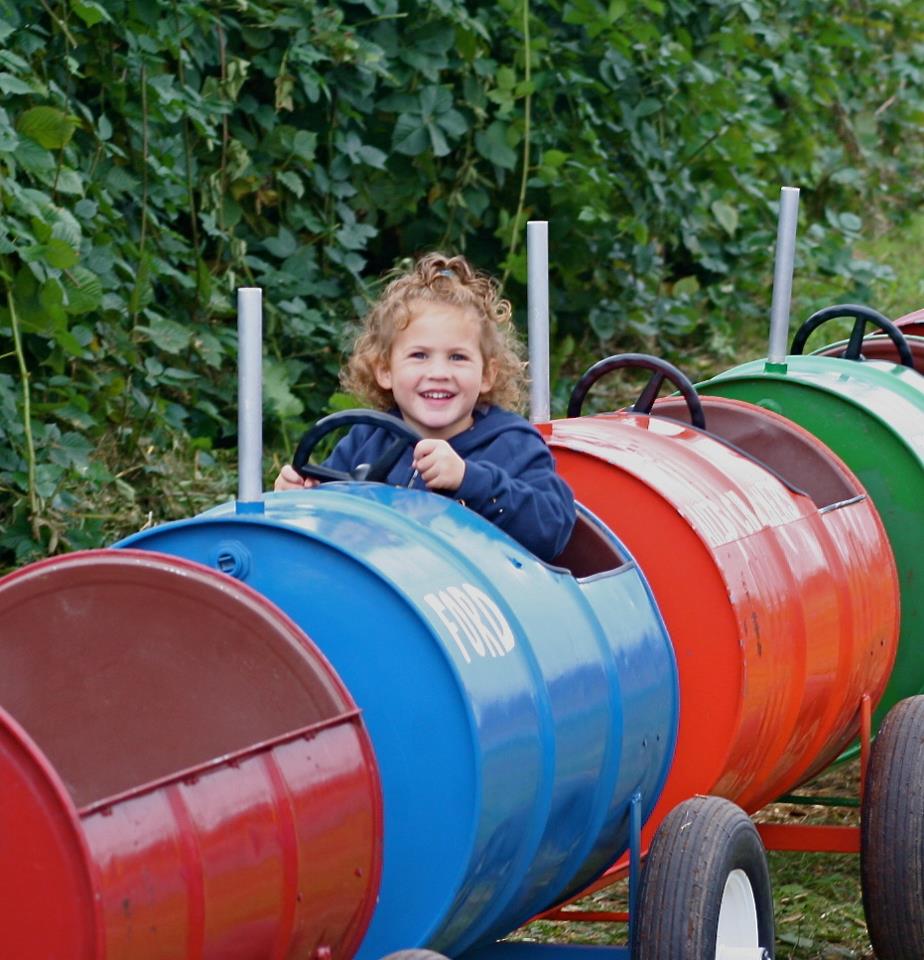 Events to Look Forward To
So what can families look forward to at the Halloween Family Fun Party?
Lots of freebies and prizes!  There will be free admission for adults and kids two and under, a free pumpkin with purchase of a hayride ticket, buy one get one free pumpkins, prizes every hour for best kids' costumes (including baby costumes), prizes for our Jack-O-Lantern contest (drop off your pre-carved pumpkin by noon Friday!), and of course tons of candy!  Kids can look forward to a huge candy scramble at 5 p.m.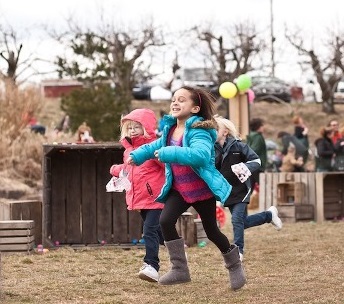 The day will also include many of the events kids love at Fall Family Fun Days, including the inflatable obstacle course, barrel train, straw pyramid, pumpkin painting, slingshot and live music from Chris Burkholder, son of the Burkholders who bring us Twin Valley Coffee.
So bring your family from 1 p.m. – 6 p.m. for an afternoon of good, clean Halloween family fun, and you're sure to make wonderful orchard memories.