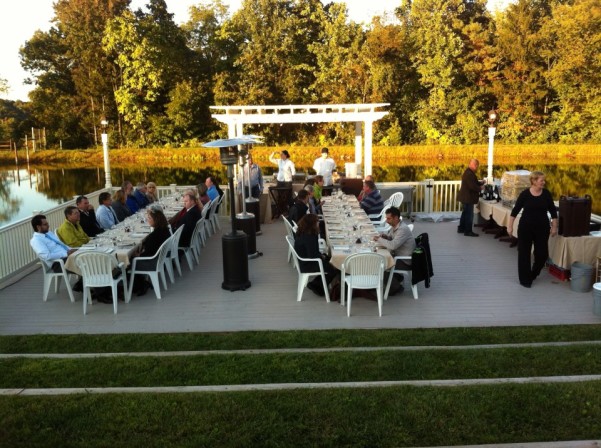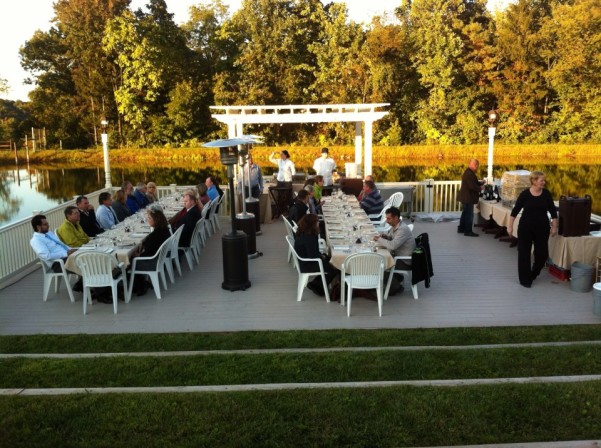 Join us for a relaxing evening at our second farm-to-table dinner surrounded by the beautiful blooming orchard and accompanied with delectable foods and wine. Our first farm-to-table event was this past September surrounded by leaves changing color. We couldn't resist the opportunity to bring you another event at the start of summer. Emily's Restaurant in Mohnton, PA has created a mouthwatering menu for you this season along with a different wine to taste with each course. Below is what you can look forward to on Monday, June 3rd at 6pm for $65 per person including tax and gratuity.
This will be a great opportunity to enjoy our orchard and all it has to offer in an extraordinary way! It's not every day you can get a five course meal with specially selected wines to complement each farm fresh dish.
Those who attended last year had a fantastic evening. "It was absolutely lovely down by the pond and the food was excellent," said Judy Listol. It was nice to know that the food was made from local ingredients. They even explained why each wine was chosen to go with each course. I now know which wines to use in the future to pair with certain foods."
Chef Crystal Barto says, "It was such a fun experience in September! Those who attended enjoyed mingling with others through family style seating and were able to watch as we put the finishing touches on their meal. I think it provided a very different interactive experience from sitting in the dining room."
Make sure you contact Emily's at 610-856-7887 to make your reservations. Reservations are non- refundable. But don't worry – it will be a rain or shine event and we will be prepared with a tent in case of inclement weather. Space is limited and reservations are required so call to ensure your spot today!