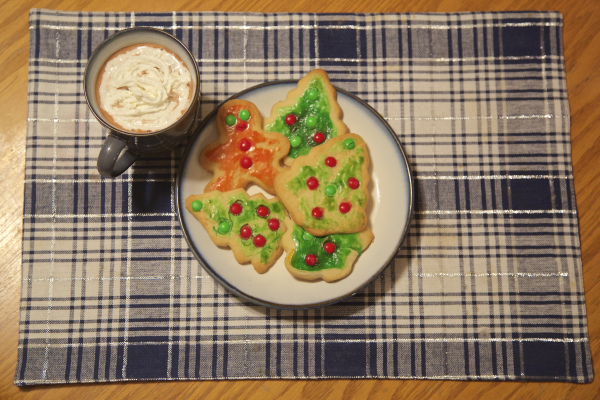 Cookie cutters are an essential part of Christmas, especially when children are in the house.  Rolled cookies are always a hit, but cookie cutters can be used for many other activities like making ornaments, shaping fancy sandwiches or French toast and cutting fruits and vegetables.
Here's my favorite rolled sugar cookie recipe. These are truly delicious and provide lots of entertainment value, especially for pre-schoolers. First, children cut out the shapes, then they paint them and decorate them with small candies.  The "paint" turns into a shiny glaze in the oven. You can make the dough ahead of time and refrigerate it in an airtight container for up to a week. Then you'll be ready to roll these out at any time.
Print
Paintbrush Cookies
1 1/2 cups

powdered sugar

1 cup

softened butter

1

egg

1 teaspoon

vanilla

1/2 teaspoon

almond extract

2 1/4 cups

flour

1 teaspoon

baking soda

1 teaspoon

cream of tartar
MATERIALS:
New, clean watercolor paintbrushes
Cookie cutters
EGG YOLK PAINT:

1

egg yolk

1/4 teaspoon

water

2

–

3

drops of food coloring
Instructions
Mix sugar, butter, egg, vanilla and almond extract. In another bowl, mix flour, baking soda and cream of tartar. Combine wet and dry mixtures, blending well. Refrigerate 2 to 3 hours.
Heat oven to 375°F. Divide dough in half. Roll out halves 3/16 inch thick onto floured board. Cut dough into shapes.
Divide egg yolk mixture among small cups and add a few drops of food coloring to each. Add water if the paint thickens. Paint cookies before baking. The thicker the coating, the shinier and brighter the cookies will be.
Add small candies to decorate.
Bake on a lightly greased cookie sheet 7 to 8 minutes.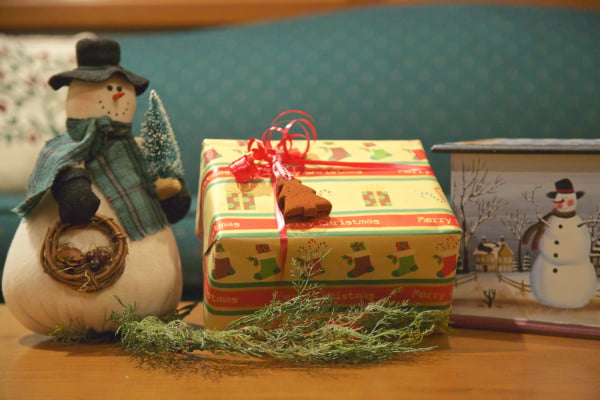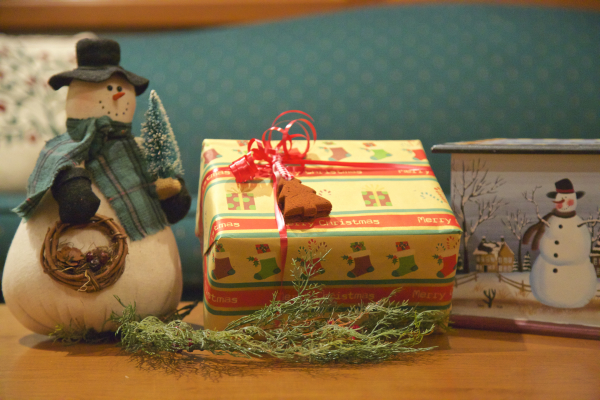 Print
Cinnamon applesauce ornaments
These fragrant non-edible ornaments are fun for kids to bake and last for years. Hang them on the tree or give them as gifts! Make a few small ones to tie onto packages for a decorative country look.
The recipe is simple:

1 cup

applesauce to 1 cup ground cinnamon. The amounts can be doubled or tripled. You may need to add more cinnamon if the dough is too sticky.
MATERIALS:
The only other materials you need are cookie cutters, colorful Christmas ribbon for hanging, and something to poke a hole in the ornament before baking. (A drinking straw works well for making the right-sized hole.)
Instructions
Preheat oven to 200°F. Mix cinnamon and applesauce together to make a smooth ball of dough. (You may need use your hands to work in all the cinnamon.) Divide the dough into four parts. Roll the dough at least ¼ to 1/3 inch thick.
Cut the dough into shapes with cookie cutters and poke a hole in each one for hanging. Place on a baking sheet. Bake 2 ½ hours. Cool on a wire rack.
Ornaments may be also dried at room temperature for 1 to 2 days on a wire rack. Turn them occasionally till they are thoroughly dry.
Insert ribbon through holes and tie.
Since you have the cookie cutters out, why not use them to make other foods fun and festive?  Yesterday, while my three-year-old granddaughter and her mom cut out cookies and ornaments, I sliced pear, mango and cucumber. While the cookies were in the oven, my granddaughter had a good time cutting these into hearts and stars. Then we made sandwiches and cut them into Christmas trees. Somehow, everything seemed to taste better in fancy shapes!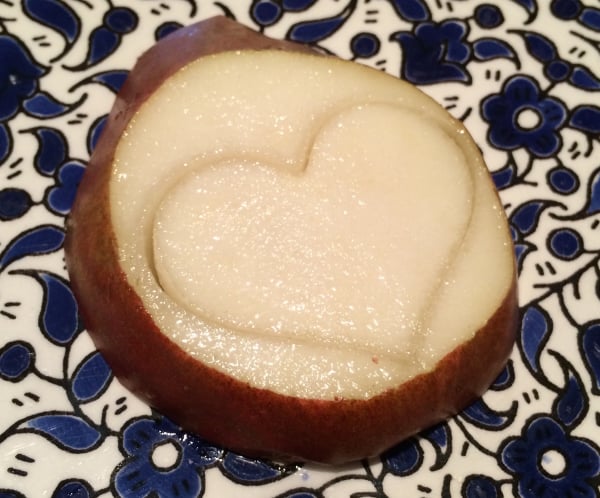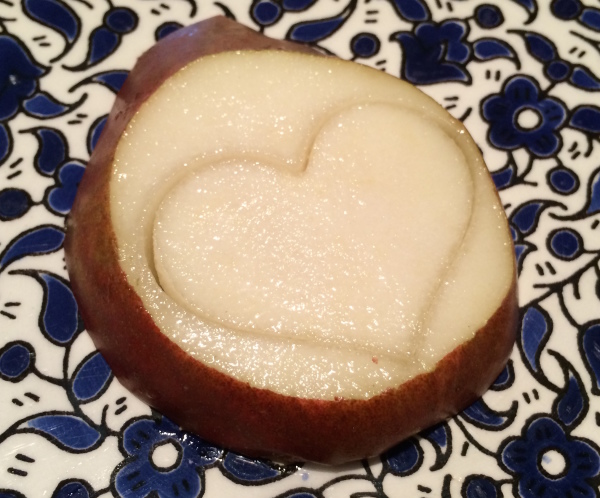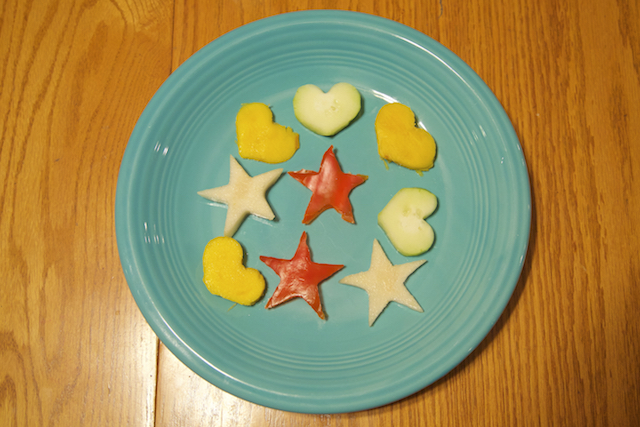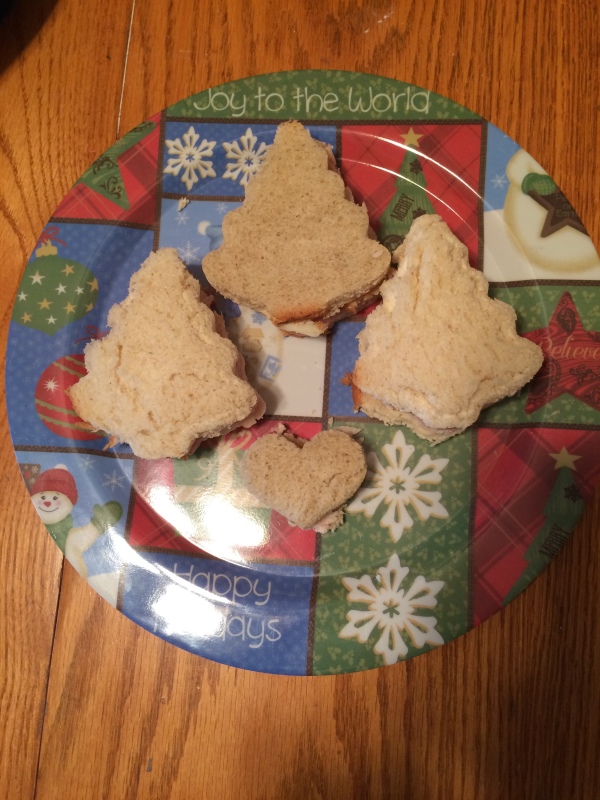 Since my little granddaughter was just as excited about eating the fruits, veggies and sandwiches as she was about the cookies, this is a great way to make sure kids are eating healthy foods this time of year.