Snickerdoodles are simple classics–so simple I learned to make them in Home Economics class, way back in Junior High.  I know Home Economics classes bit the dust around the time Junior High changed its name to Middle School–but the tangy taste of snickerdoodles still carries me back to those awkward adolescent days. Home Ec was a bright spot in the day, especially when cookies were on the menu.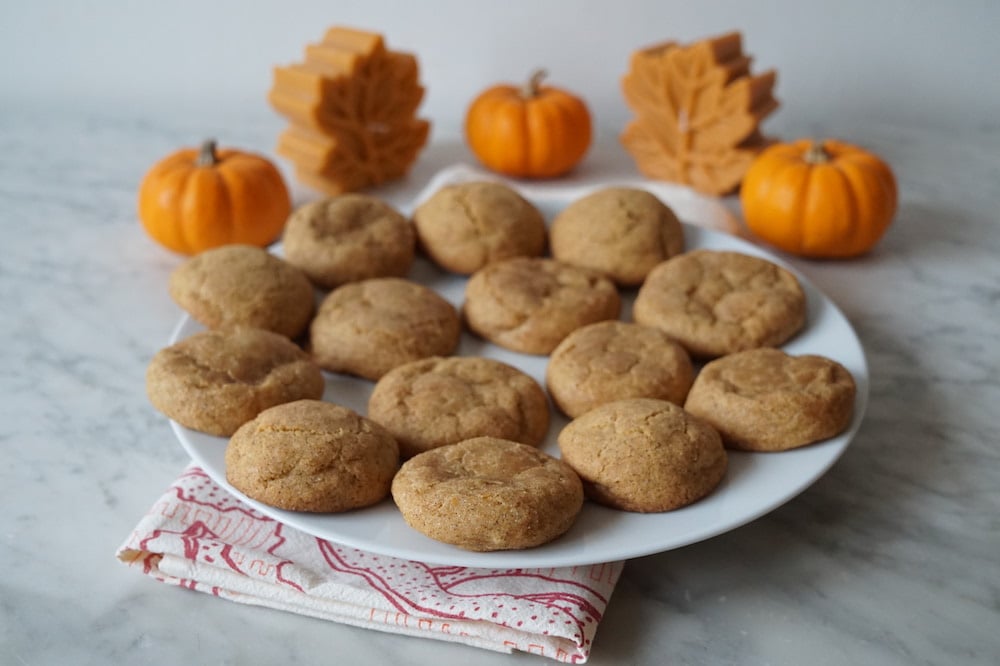 I think the name snickerdoodles intrigued me as much as the cookie itself.   Where did it come from? It's not hard to imagine snickerdoodles as a Pennsylvania Dutch invention—or even to picture them hiding in the sack of the Belsnickel.   But there's no evidence the Pennsylvania Dutch, or more correctly Pennsylvania Germans, had anything to do with creating or naming snickerdoodles. However, some speculate that the cookies did originate in Germany.  "Snickerdoodle" sounds a lot like "Schneckennudel", or "snail noodles"– German cinnamon pastries whose spiral shape resembles a snail shell.
Betty Crocker (whose "Cooky Book" I also treasured in Junior High) says Schneckennudels may have evolved into snickerdoodles– or they may be an American original.  In Colonial New England, it was popular to dream up whimsical names for cookies. "Snickerdoodles" do seem like they'd be at home in the company of popular cookies from the era, especially ones like Plunkets, Tangle Breeches and Kinkawoodles.
No matter where they originated, snickerdoodles are still one of my favorite cookies.  In my opinion though, they taste best when they're just out of the oven. When cool, they tend to get dry and crispy. But last year, I discovered pumpkin snickerdoodles–at the height of my favorite culinary season–Pumpkin Spice Season.  It turns out that adding a little pumpkin puree makes a richer, moister cookie. Add a few more spices, and you still have that tangy cinnamon crunch, but with a hint of pumpkin pie. It doesn't get much better than that!
Pumpkin snickerdoodles seem to be a new addition to the pumpkin spice craze. The internet abounds with recipes.  So I tried a few, and tweaked the ingredients till I found the taste and texture I was looking for. I wanted cinnamon crunchiness on the outside, but chewy pumpkin spice on the inside. I combined several recipes, and settled on this one that's fairly simple, but gives delicious results!
One of the distinctive ingredients in any snickerdoodle, pumpkin or traditional, is cream of tartar. Did you ever wonder what cream of tartar is, and why it's included in every snickerdoodle recipe? According to Vanessa Greaves on allrecipes.com, it's a byproduct of wine production, and is also known as tartaric acid.  As that name suggests, it gives the cookies a slightly acidic tartness. Cream of tartar is also used as a leavening agent, because when combined with baking soda, it produces carbon dioxide gas (the same gas yeast produces when activated).
And here's some great  news–if you're about to try a batch of pumpkin snickerdoodles, but you can't even remember when you purchased that jar of cream of tartar in your cabinet, don't worry. It keeps its freshness for a long, long time, maybe indefinitely. But if you're in doubt, check and see that it still looks white and powdery and smells slightly acidic. Then whip up a batch and savor the flavors of Pumpkin Spice Season!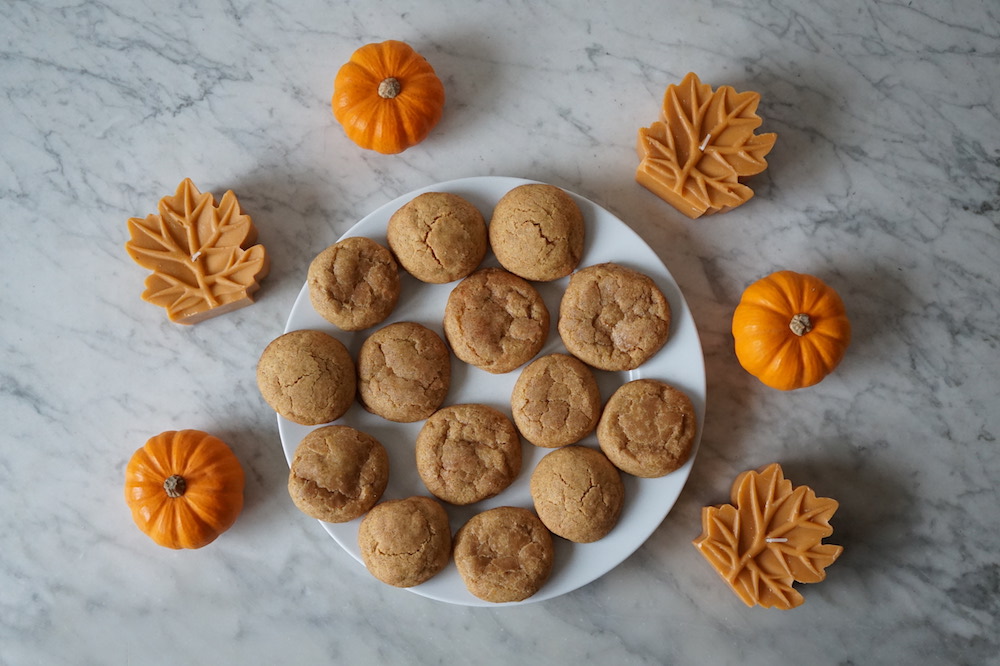 Print
The Best Pumpkin Snickerdoodles for Your Holiday Parties
The Best Pumpkin Snickerdoodles for Your Holiday Parties Recipe Type : Dessert Author: Weaver's Orchard Serves: 18 I have to admit these still taste best fresh out of the oven. Make sure you don't overbake them—and if there any left once they're cool, keep them in a sealed container. If you refrigerate them, let them warm to room temperature before serving. Most recipes call for canned pumpkin, which is what I used–but if you would like to experiment with fresh pumpkin puree, you can find Elizabeth Weaver's recipe here: https://www.weaversorchard.com/fairytale-pumpkin-cookie/
1 ½ cups

all-purpose flour

1 tsp

cinnamon

¼ tsp

ginger

1/8 tsp

cloves

1/8 tsp

nutmeg

½ tsp

baking soda

1 tsp

cream of tartar

½ cup

butter, softened

½ cup

granulated sugar

¼ cup

brown sugar

1

egg yolk

1 tsp

vanilla extract

¼ cup

pumpkin puree
Cinnamon-sugar coating

2 Tbsp

granulated sugar

1 tsp

ground cinnamon
Instructions
Whisk together flour, spices, baking soda and cream of tartar in a medium mixing bowl.
In a large electric mixing bowl, cream butter with sugars and beat for 1-2 minutes with the mixer. Add the egg yolk and vanilla and mix till blended. Then scoop in the pumpkin puree, scraping the sides of the bowl as needed.
Add the dry ingredients and mix until just combined.
Cover the dough bowl tightly and refrigerate for 30 minutes. Dough should be stiff enough to roll into balls, but sticky enough for the cinnamon-sugar mixture to adhere.
Preheat your oven to 350 degrees. Line two baking sheets with parchment paper.
Remove the cookie dough and shape into balls (about 2 TBSP for each ball). Roll in cinnamon coating mixture. Place on cookie sheet, about 2 inches apart.
Bake in separate batches for 10-13 minutes each, or until cookies are set. (Do not overbake.) Cool on cookie sheets about 10 minutes, then transfer them to wire rack.