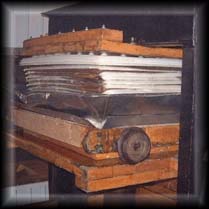 It's that time of year again – cider time! The press is working hard here at the Orchard, cranking out the beautiful golden brown drink. Our cider is made out of a special blend of multiple varieties of apples. It's that blend that gives our cider its one-of-a-kind flavor. One of the reasons our cider is so good is that it is never heated! Instead, we zap it with an ultraviolet light to rid the cider of any potential impurities. So your family can rest assured that our cider is as safe as it is delicious. Feel free to check out this video of our cider press in operation filmed by WFMZ. Our cider is a four generation family tradition. In fact, a Weaver family Thanksgiving or Christmas just wouldn't be complete without a jug of cider setting on the table next to the turkey, ham or pumpkin pie! In our family we love our cider so much we've come up with some recipes for this tasty drink. My mother in law taught me the best way to make hot cider. So I thought I'd share her tasty secrets with you!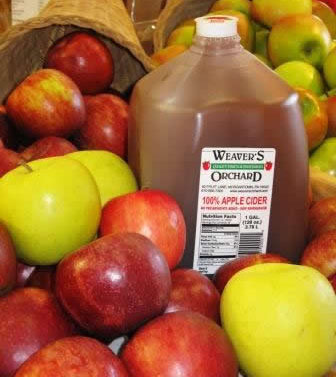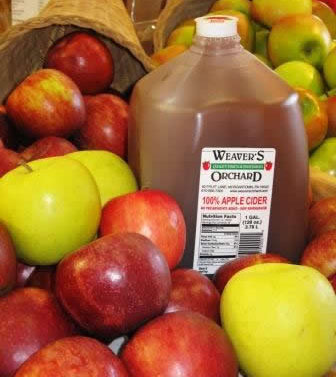 Recipe for Hot Cider for a crowd: One gallon of cider + Large cooking pot.
Place the cider in the cooking pot on medium-high heat and slowly warm until the drink is hot and steamy. NEVER, EVER let the cider boil! If it boils you will get separation and it will turn to apple juice. Your best bet is to slowly heat and not over heat. If you wish you may add a packet of mulling spices (sold in our farm market) or a stick of cinnamon and a couple of cloves. Enjoy this scrumptious treat by your fireside this holiday season!