New Year's Eve Appetizers 
Whether you'll be ringing in the new year with friends or at home, munching on a steady stream of delicious appetizers is a great way to pass the evening. Find our favorite recipes on our blog using fresh, homegrown ingredients!
This recipe for baked apple slices with cheddar and bacon is definitely a new favorite New Year's Eve appetizer! We have plenty of tried and true favorites too from our blog archives. Below you can find this tasty new recipe and a collection of our old favorites.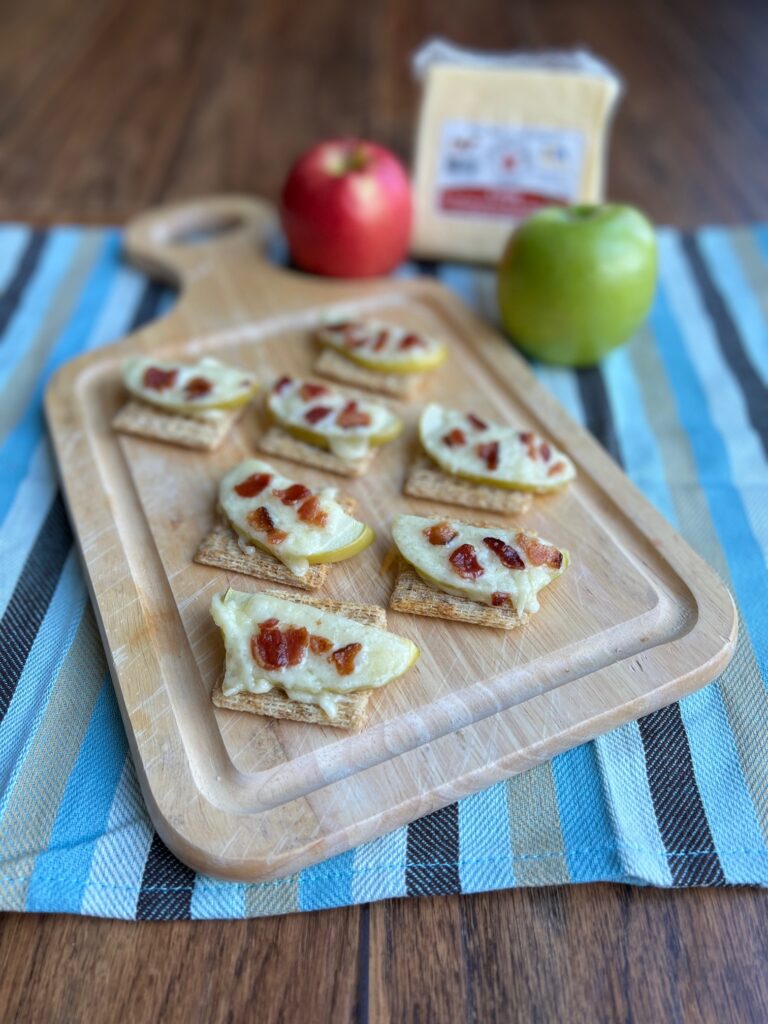 Apple Cheddar Bacon Appetizers
Ingredients:
2 tart apples
8 oz sharp cheddar cheese (such as Conebella Farm or September Farms)
4 slices bacon
Crackers, such as Triscuits, Breton or Pepperidge Farm
To make this recipe, first preheat the oven to 400 degrees. Use a firm, somewhat tart apple like Granny smith, Pink Lady® or Stayman. Cut it thin slices and arrange it on a baking sheet lined with parchment paper. Next, thinly slice some sharp cheddar cheese. Place in the preheated oven and cook 6-9 minutes until the cheese is melted.  Meanwhile, cook three to four slices of bacon on a frying pan on medium heat until it reaches your desired level of crispiness. Remove from heat and place on a paper towel to absorb the grease. Next, remove the cheesy apple slices from the oven. Crumble the bacon on top of the apple slices. Return to oven for another one to two minutes. Then remove from oven and serve immediately on top of crackers like Triscuits or any of the amazing crackers we sell in our market. Browse our cracker selection online, and browse our blog for more ideas on some amazing appetizers!
Here's just a few of our favorite appetizer recipes: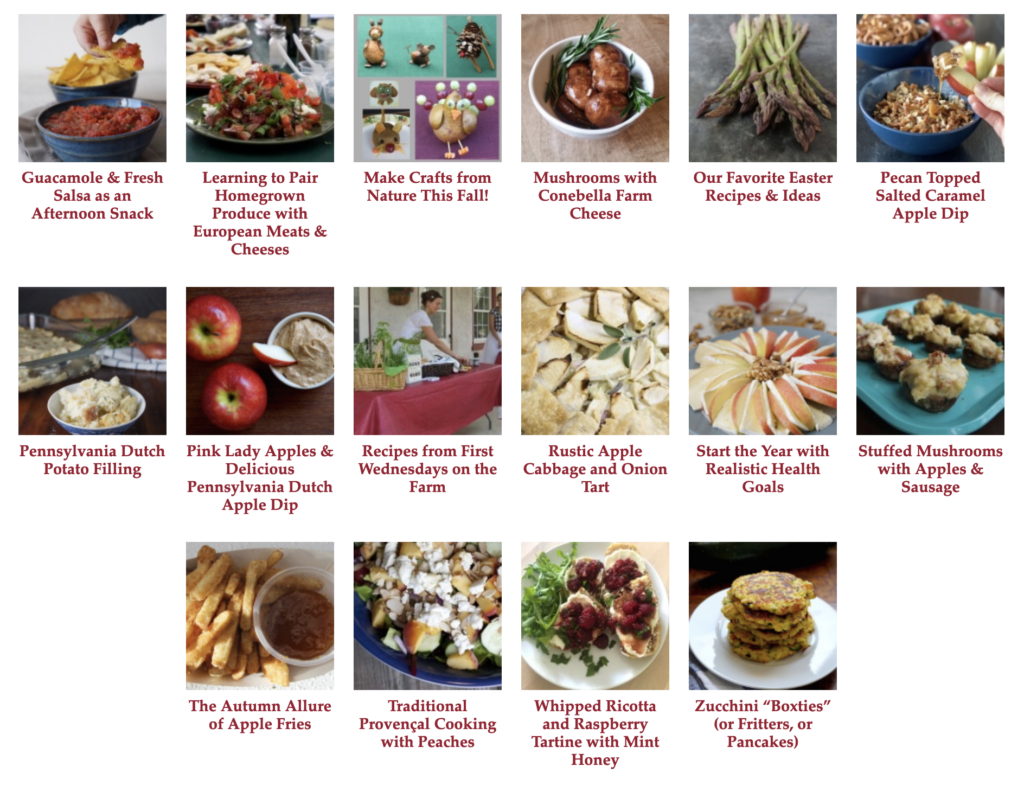 [button link="https://www.weaversorchard.com/category/appetizers-sides/" window="yes"]Get Appetizer Recipes[/button]