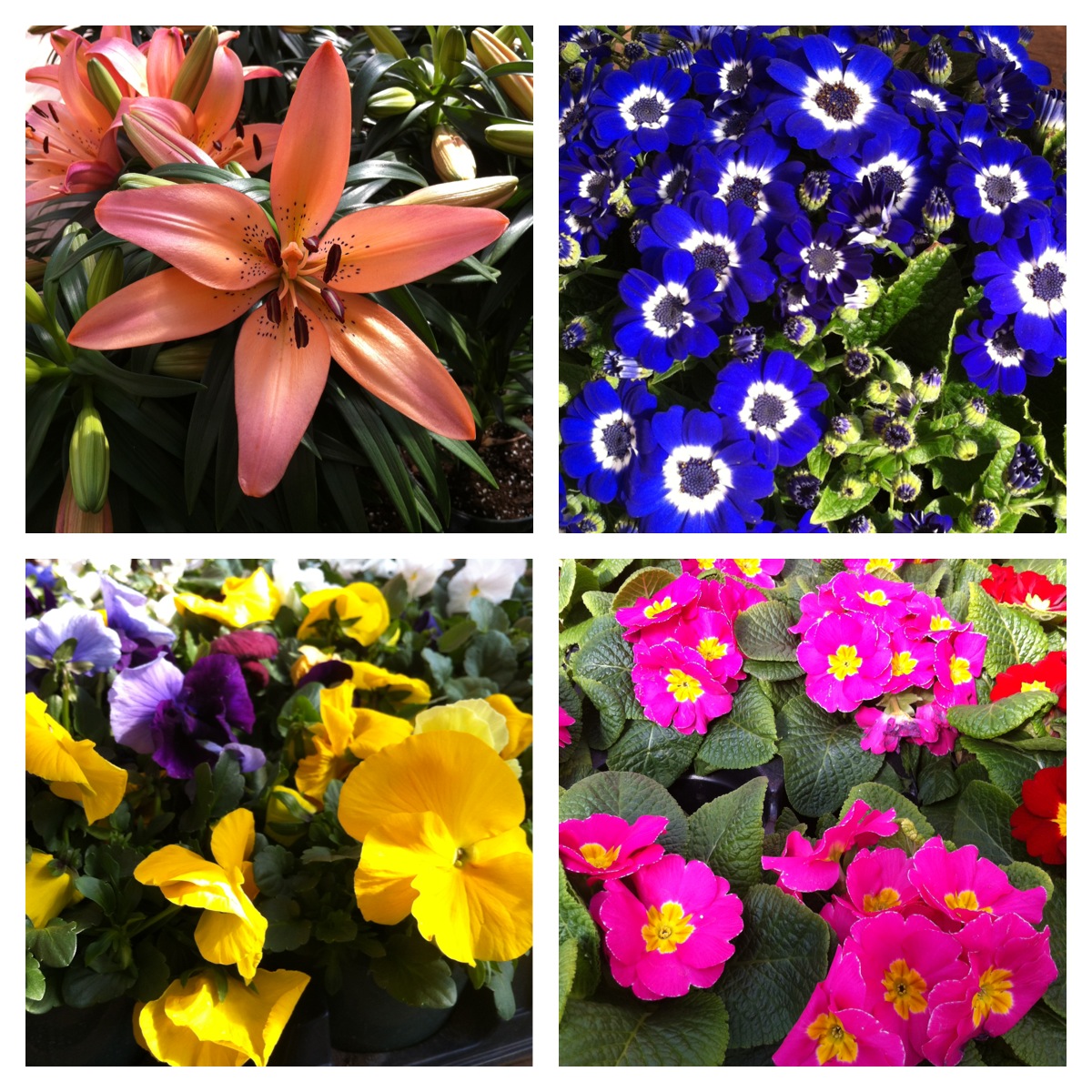 Cooking an Easter dinner is hard work, often involving days of preparation—shopping, chopping, mashing, mincing and roasting, with plenty of unwieldy pans to scour afterward.  As you bring this hard work to fruition, the fruit of your labor is even more enjoyable when you combine sensory experiences.  If the table looks as pleasant as the flavors each dish holds, everyone will begin the meal with anticipation.
I didn't make this up.  I've been reading An Everlasting Meal by chef and food writer Tamar Adler.  In her delightful and profound philosophical cookbook, Adler writes:  "Scientists continue to study what satisfies us in eating.  It's not a simple chemistry of starches and proteins.  We feel sated when our senses have been animated."
Adler recommends using herbs to animate the senses of dinner guests.  If you've ever chopped parsley and stopped to marvel at its bright Christmasy green, you know what Adler means.  Herbs stimulate sight and smell even before they hit the taste buds.
A garnish or sprinkling of herbs is the perfect way to perk up each plate, and little dishes of herb butter (another of Adler's recommendations) are just the kind of detail that marks a holiday meal as special.  One of my friends makes her own whipped butter from cream and stirs in herbs at the end.  Finely chopped sundried tomatoes added in with the herbs make a fancy spread, too.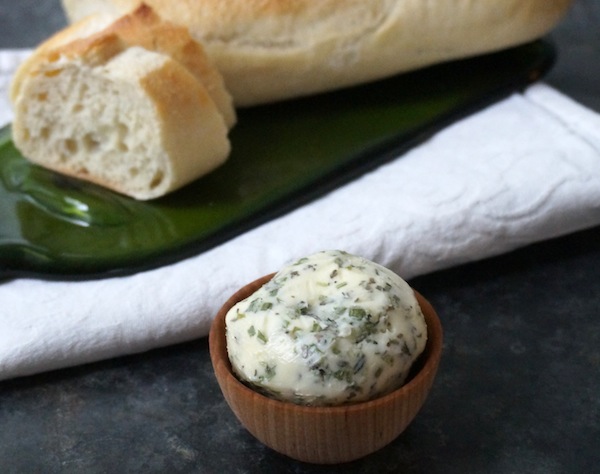 If this seems like a lot of work for a dainty little bowl of butter, the good news is that herb butter keeps for several weeks!  You could make it today and it would still be fresh for Easter!  (You can also keep it in the freezer for a few months.)
Herbs are one way to animate the Easter table, but around Easter, the decorating possibilities as limitless as your imagination!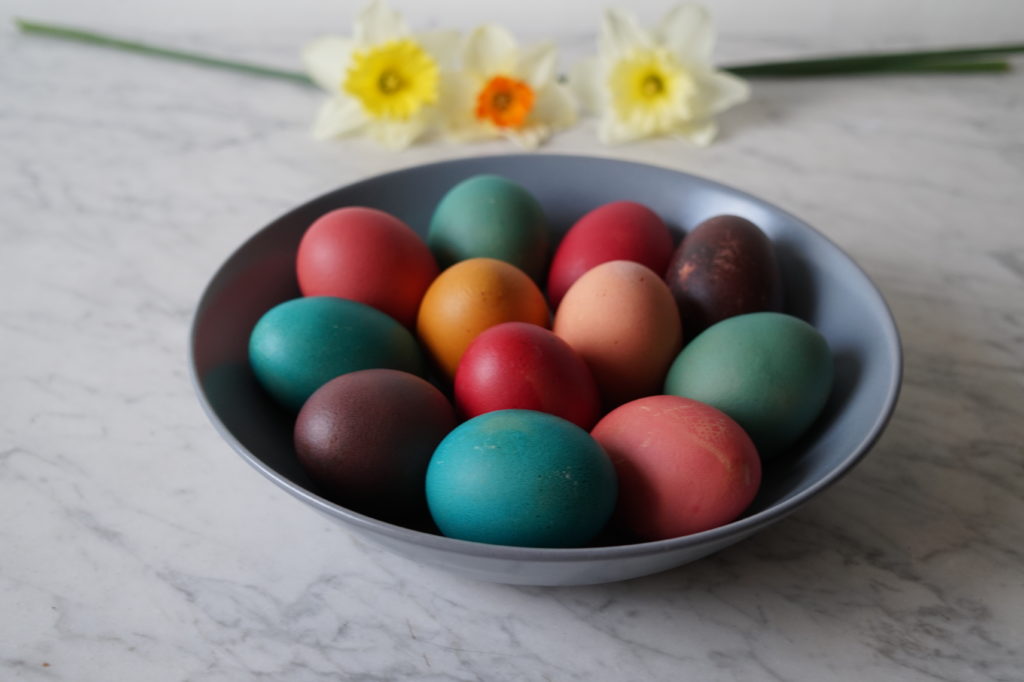 Dyed Easter Egg Centerpieces
Weaver's stocks an abundance of local eggs from Kreider Farm, and when you hard boil these and let your kids, grandkids, nieces or nephews decorate them, you'll have a gorgeous, creative centerpiece!  Martha Stewart has great ideas for nesting decorated eggs on your table, including resting them in a flower pot filled with wheatgrass or small flowers, or arranging them on a wreath-like nest of pussy willows.
On egg-dyeing day, there are plenty of cheap, all-natural dye options.  Cabbage, beets and oranges are just a few ingredients that turn into striking dyes!
For a colorful centerpiece, use red eggs from Weaver's.  These hard boiled eggs are pickled with beets, giving them a bold magenta hue.  Arrange them on a nest of parsley, turn them into deviled eggs or add to the colorful combo with some pickled eggs of your own.  Eggs pickled with turmeric will turn daffodil-yellow!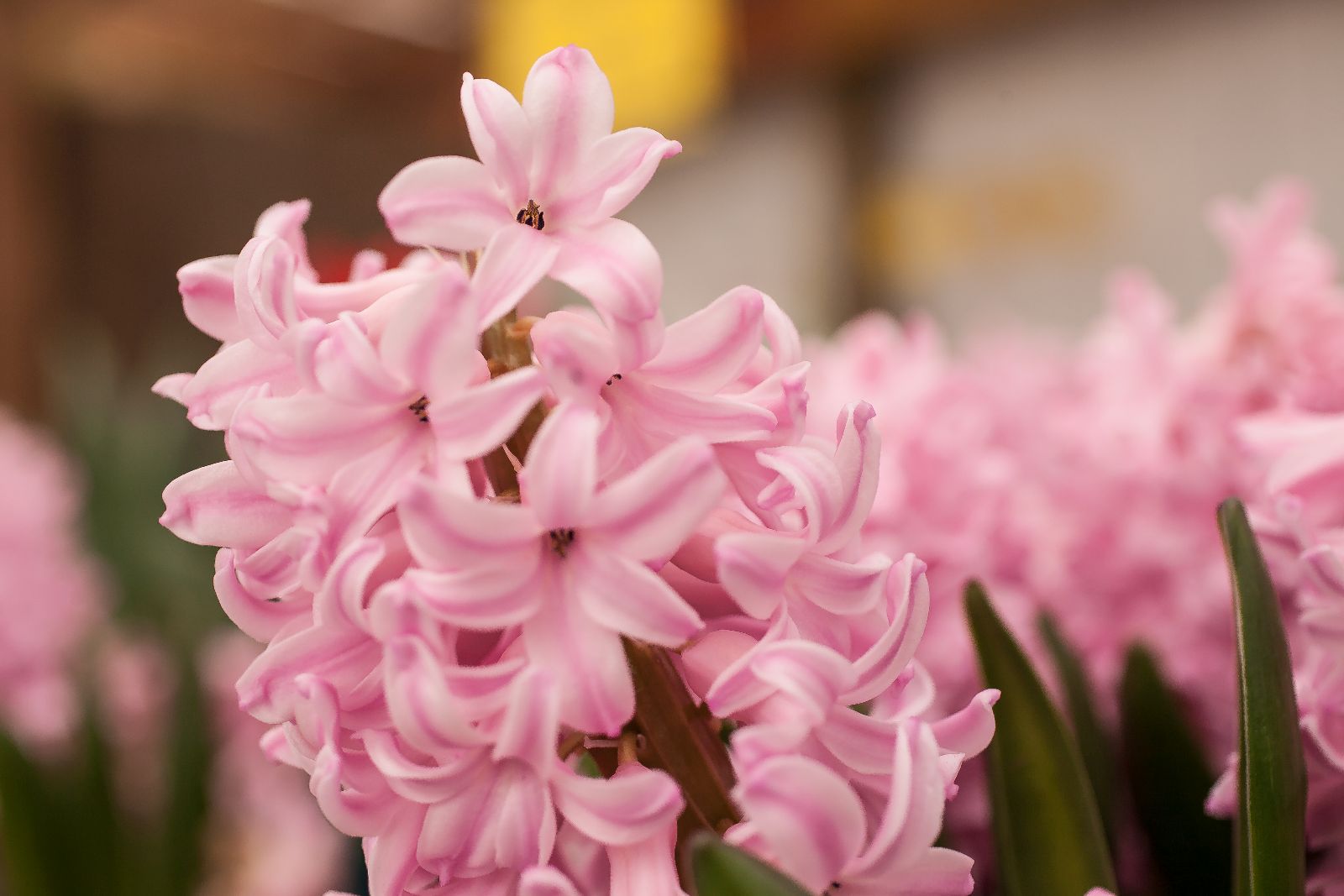 Flower Centerpieces
For a simple yet elegant centerpiece, Edie Esh arranges primroses in a basket.  Primroses come in many different shades that complement each other, and they symbolize youth and young love—the perfect flower to feature when the earth is beginning to sprout tender plants and baby animals are beginning to hatch and grow!
Hyacinths, daffodils, lilies and tulips also make gorgeous centerpieces, either in pots and baskets, or freshly cut and arranged.
Fruit Centerpieces
My favorite idea from Edie Esh was to use fruits and vegetables to make spring animals, especially bunnies and chicks.  You don't have to be able to carve a melon to craft whimsical Easter animal centerpieces, either!  We've loaded up our "Celebrating Easter" Pinterest board with curated examples of how to turn pears into bunnies, clementines into chicks, or cauliflower into lambs!
Sweet Centerpieces
If you're looking for sweeter centerpieces, chocolate Easter eggs wrapped with brightly-colored foil await your imagination, and these are also available at Weaver's.  Try setting foil-wrapped chocolate eggs in a glass bowl and adding flower blooms or petals that match or contrast well, or add foil-wrapped eggs to the bottom of a wide vase of flowers.  You can also find a bowl that matches the egg color, or make a bowl or "nest" of your own using yarn or felt.  A few of these bowls together would make a nice centerpiece or a cute accent for a side table!
Welcome your guests to your Easter meal this spring with a few of these ideas for a striking Easter table!
Many thanks to Joanne Good for gathering Easter centerpiece ideas for this article.
—-
Article written by Rebecca Talbot and coordinated by VanDuzer Design & Marketing for Weaver's Orchard and may also be syndicated on Fig: West Chester and Rachel's Farm Table.