Weaver's Orchard Farm Market & Pick-Your-Own Farm
A destination for homegrown produce & events near Reading & Lancaster County
Weaver's Orchard Farm Market is nestled in the scenic hills of Berks County, just 15 minutes south of Reading, Pa.
Today at Weaver's Orchard
PYO Update September 4 – For Labor Day weekend, we are off to a great start to our apple season! We are now picking Honey Crisp, Autumn Crisp, Gala, Macintosh, Smokehouse, Golden Supreme and Jonamac apples.
We still have some end of summer yellow peaches available for picking this weekend. White peaches will be available sometime next week. White and yellow nectarines will be finishing soon. We have fair picking of blackberries and red raspberries. Blueberries are finished for the season.

Labor Day weekend hours:  Saturday, 9/5, 8:00 am – 5 pm and Monday, 9/7, 8:00 am – 3:00 pm.  We are closed on Sunday.

PYO is open Monday – Friday 8 am to 7 pm and Saturday 7 am – 5 pm. We are closed on Sundays. Please check back for updates as our hours change frequently in the fall as daylight hours fade.
Go to our PYO page to see pricing and learn more. 
Our farm market is open Monday-Saturday. Stop by Monday-Friday from 8 a.m. – 7 p.m. and Saturday from 8 a.m. – 5 p.m. Find fresh produce, homegrown peaches, nectarines, apples, greens, tomatoes and more when browsing our produce selection. Order sandwiches, salads, and cold cuts from our deli and select locally raised free-range meats and locally made and sourced artisan cheeses. Don't forget to stop in at our icecream deck and treat yourself to some delicious premium Nelson's Ice Cream!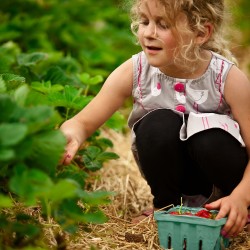 Our orchard offers pick-your-own apples, blackberries, blueberries, cherries, kiwiberries, peaches, pears, plums, pumpkins, raspberries and the season starts in the end of May with strawberries. We use an Integrated Pest Management approach with our farming practices that employs many preventative and organic methods to ensure that our crops and our land remain healthy.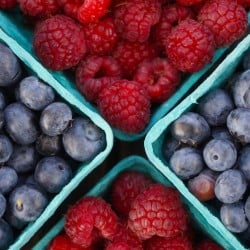 Find our homegrown produce and freshly pressed apple cider in our year-round farm market, which also features a bakery, a deli and a selection of all-natural dairy items and free-range meats.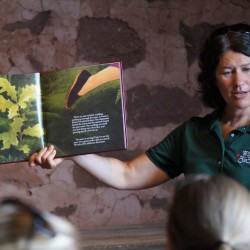 Experience our farm through:
Watch More Cooking Class Videos