Summer has literally flown by at our orchard. I realize I haven't written as many blogs this summer as I intended, so I thought I should at least share a picture of "my excuses."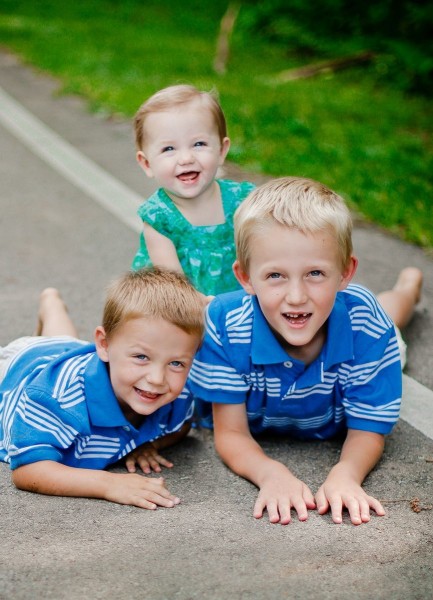 This is what the "three stooges" look like when they are all cleaned up! Photo credit: Impact Video Productions
These three stooges have kept us hopping from one disaster to the next some days! Oh how they love mud of every sort and mud puddles are quite prolific here on our farm!
Little Miss tasting some dirt during gardening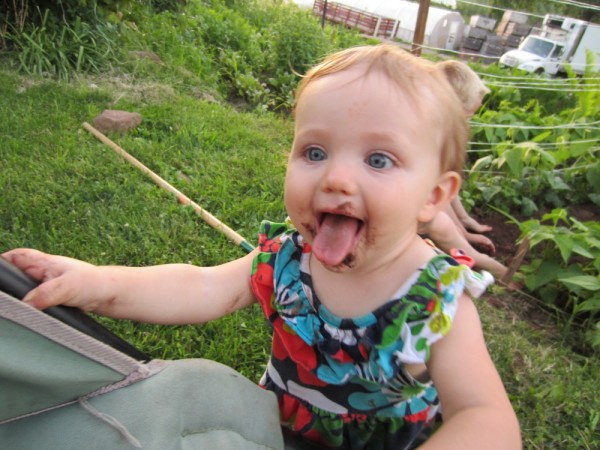 When my husband and I aren't busy saving some dear little one's life, our family absolutely loves to entertain. One of our favorite pastimes is having family over and cooking for them, showing off our orchard, and just hanging out. Last week we were blessed to meet some new friends Daniel and Shauna and their precious daughter from Gluten Free Girl and the Chef blog and cookbook. They were in our area and stopped by for a tour, so we were more than happy to oblige them. We enjoyed some fun touring the orchard and apple picking. Our kiddos seemed to hit it off too. It's too bad they didn't have more time to play!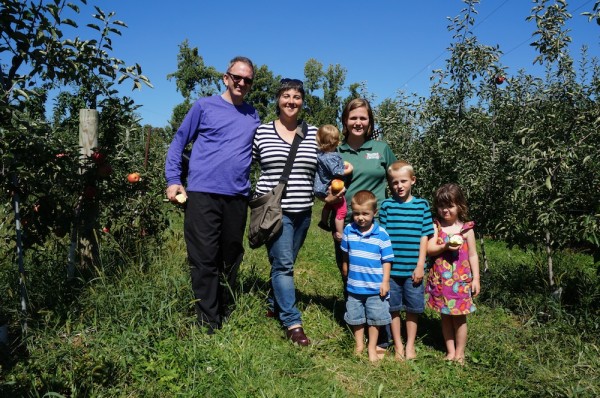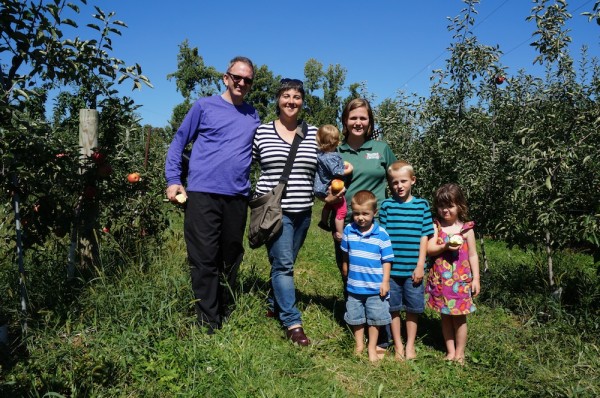 Daniel and Shauna are passionate about good food and they've been touring the northeast hosting potlucks and gaining inspiration for their new book. I enjoyed being able to attend the potluck that they hosted in Bowmansville. The food was amazing and best of all, it was so fun to meet many new faces and make some new friends—many of whom were so passionate and supportive of local agriculture and totally dedicated to producing healthy whole foods.
If you haven't heard of Gluten Free Girl and the Chef, be sure to check out their blog and read some of their books. You will find some amazing recipes—even if you don't eat gluten free. It's fun to meet a couple so passionate about healthy, whole foods, and supporting local agriculture. We wish them all the best as they finish up their food tour of the northeastern US!