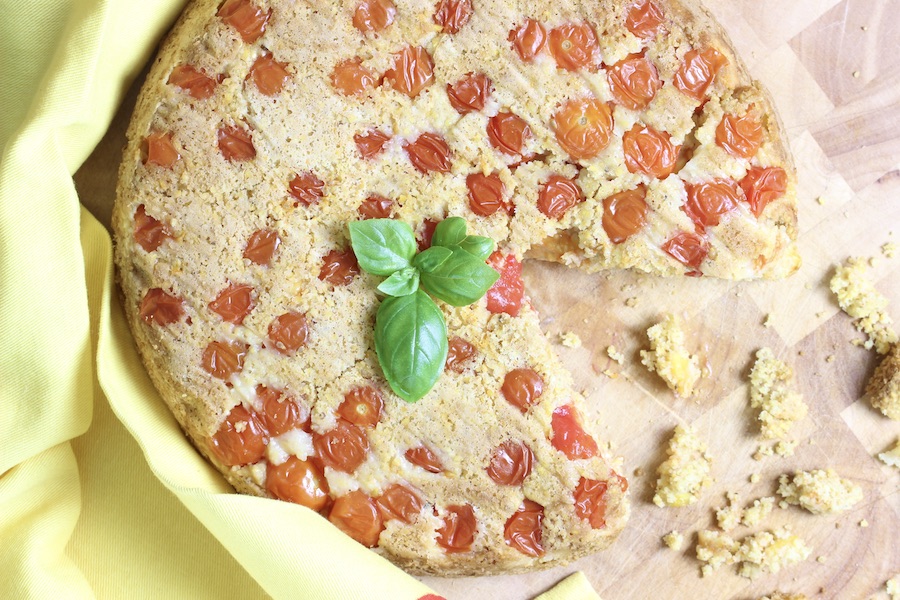 This year, good health and warm weather seem more precious than ever. In order to stay healthy, I've made sacrifices just as you have. I don't mind wearing masks as much as I mind missing beloved family members and good friends. I miss traveling and seeing new places, although I'm grateful for my house and my surroundings. I keep my fingers crossed for pleasant weather to continue long into the season, so I can work and exercise and visit with people outside, even if it is at a distance.
Is the world turned upside down right now? Sure it is. Instead of going to work, we stay home. Instead of eating at a restaurant, we eat at home. Instead of going out and buying things, we wait for delivery. Graduations, weddings, school. All plans are scrapped. Goods are scarce and anxiety is plentiful.
The only thing to do is work with what we have. Late summer means corn, and lots of it. At our house, we often come home from the market with a dozen ears of corn. After dinner, I find we always have two cooked ears of corn leftover no matter how many people were at the table. If we have three people at the dinner table, we have two ears leftover. If we have four people at the dinner table, we have two ears leftover. If we have six people at the dinner table, we have two ears leftover. What do you do with those last two ears?
Please allow me to tell you!
Cut the kernels off the ears and throw them into a cornbread recipe, stretching the corn haul and making it last. And who says upside-down is a bad thing?
Upside-down can be a good thing. The tomatoes in this cornbread go down into the pie pan first, lining the bottom. The batter goes on top of the tomatoes. Once cooked, the whole thing is inverted onto a serving platter, transforming the bottom into the decorative top. If you would like to use tomato slices instead of cherry tomatoes, go right ahead.
Print
Upside-Down Tomato Cornbread
1 pint

cherry tomatoes

1 ¼ cup

cornmeal

¾ cup

all-purpose flour

1 teaspoon

granulated sugar

2 teaspoons

baking powder

1 ½ teaspoons

baking soda

1 teaspoon

salt

1/8 teaspoon

pepper

1 cup

almond milk

1 tablespoon

vinegar

3 tablespoons

Earth Balance Vegan Buttery Spread (or other margarine), melted

1 cup

corn kernels (from

2

ears of corn)
Instructions
Arrange a rack in the middle of the oven and heat to 400°F. Cut a parchment round to line the bottom of a 9 ½ inch pie plate.
Cut cherry tomatoes in half, either lengthwise or across, depending on your preference and place them, cut-side up, on the parchment to cover the entire pie plate.
Whisk the almond milk and the vinegar together in a small bowl and set aside.
Whisk the cornmeal, flour, sugar, baking powder, baking soda, salt and pepper together in a large bowl.
In a separate bowl, combine the Earth Balance Vegan Buttery Spread (or other margarine) and the almond milk/vinegar mixture.
Make a well in the center of the dry ingredients. Pour the wet ingredients into the dry ingredients and stir until just combined. Fold in the corn kernels.
Bake for 25 minutes, or until the top is golden brown and the edges have pulled away from the side of the pie plate.
When cooled at least 10 minutes. Turn the cornbread out onto a serving platter, upside-down. Slowly remove the parchment from the top.
Serve in wedges hot or at room temperature. The cornbread will be crumbly.