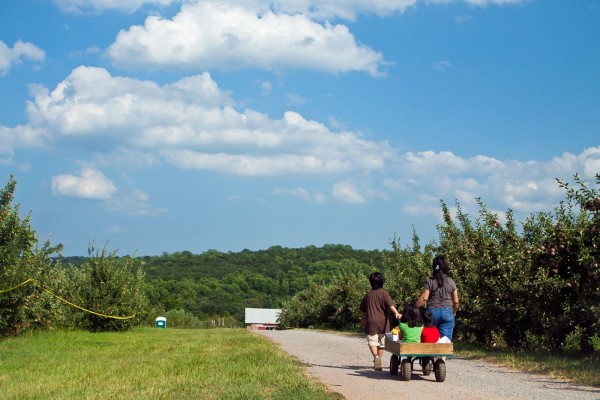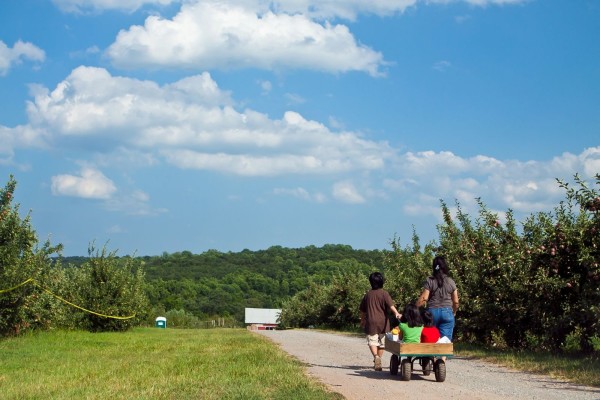 Alarm clocks, school buses, homework, and tests are gleefully forgotten by many students come summertime. It's now time to think about all the things they want to do during summer and enjoy their days of freedom before another school year begins. Parents can also leave behind the days of rushing to get everyone where they need to be on time, packing lunches and the busyness that school activities bring. Summer proves to be a welcome break for everyone: parents, children and teachers alike!
The one thing many families realize is that the school grind is nice, in the way that it provides routine and something to look forward to for the kids (and maybe for the parents too)! Activities like going swimming, attending a Mom's groups at the park and other kid-friendly activities help everyone get the most out of summer. And the great news is that the orchard is at its busiest during the summer and fall months.
Take advantage of your summer fun days to enjoy all that the orchard has to offer. Starting Wednesday, June 12th and continuing every Wednesday this summer, Story Time and Cooking Classes are back! A few years ago, I enjoyed reading books about fruit to the children and then leading a group of pre-school aged to eight-year-olds through the orchard to the current picking patch. I appreciated how the children were very attentive as they learned how to pick and then skipped off to overflow their containers. I can't count the number of grins I saw on children's faces as they enjoyed the fruit of their labor!
Adults and children alike will love the cooking classes that the orchard has to offer. If you are already coming to story time, stick around to learn about everything from canning to grilling. Cooking classes are such fun and everyone is bound to learn something new.
Keep in mind that pick-your-own fruit is available six says a week for whenever you have one of those, "I just need to get out of the house!" type of days. Once you tire of picking, stop by the ice cream shed for a treat everyone will savor on a hot day. Hope you have a fun, relaxing, and fruit-filled summer.
Don't just take my word for it. Listen to what some of our customers have to say:
"This is such an amazing place for the family! The staff is terrific and my kids ask to drive 1 1/2 hours to visit! The pick your own is wonderful; the veggies and fruit are fresh and you can feel that everyone loves working there. Today, my son and daughter enjoyed learning about bees from the bee guy. He was so kind and explained everything and answered hundreds of questions about everything under the sun. Each time we visit, we meet yet another person who is eager to teach our children about how important it is to understand the growing process. This place is a gem! Thank you for being part of our lives! Keep on doing what you are doing."
"I wrote an email last year because the produce manager was so kind to my children and allowed them to pick some strawberries (which was about 10 in total) after we drove up and the picking was closed for the day. The young lady who accompanied us was so sweet to the kids and the experience was great. We have a local orchard and we never will go there since they have no sense of learning and teaching. The staff during apple picking took the time to explain the types of apples, how they are grown and the entire picking process. In this day and age with all of the electronics, it is so nice to have a place that is so family friendly."
-Both quotes submitted by Nicole
"Our 1-1/2 year old granddaughter, Olivia Margo Burley, was staying with us this summer, with her parents- Allyson and Shaun- while their new house was being built in Park City, Utah. The highlight for Olivia every Saturday was going out for breakfast followed by a trip to Weavers to see the animals, pet the Alpacas, and paint a pumpkin. We were able to pick everything right through their seasons including raspberries, blackberries, blueberries, Peaches, cherries, strawberries and apples. The midweek highlight was Story time followed by the picking. We had so many enjoyable times this summer and she still talks about Weavers and the train rides. Fortunately we have a host of pictures and videos to remind her as they are now in their new home. We also created a Kodak picture book of memories for her to take with her so she keeps us and Weavers in her heart. Thanks again for creating such a great family environment."
-Rick, Elverson PA