Scones are an enchanting treat that can easily traverse a wide variety of occasions. Perfect for a family breakfast, or brunch with friends, and even great as a late afternoon snack! I have realized, however, that more often than not scones come with expectations! Sweet like a dessert or savory like a biscuit, mini pie size or palm size, dense or cakey, glazed or left alone? The perfect scone seems up to the eye of the beholder.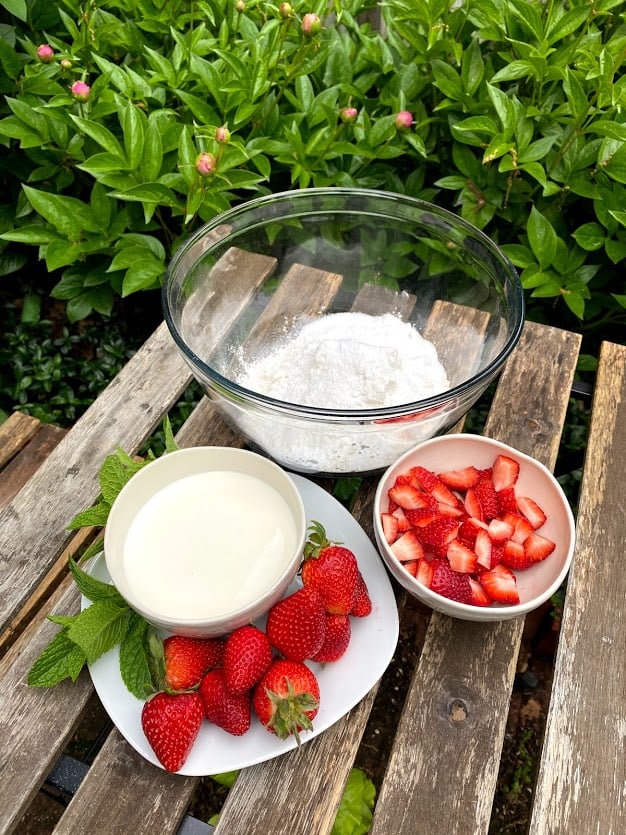 If someone grew up with scones a particular way, that's the way they expect scones to be. Personally, I was a blank slate as far as expectations go, but I clearly remember the first time my wife made some. She had her mom and sister in law over shortly after our daughter was born. I came home, ate a scone and remarked how good it was. After my second scone in about fifteen minutes I asked my sister-in-law where she bought them. I assumed that she brought them from somewhere in Lancaster. Suffice it to say, I was pretty excited to hear that my wife made them, and that she thought it was easy.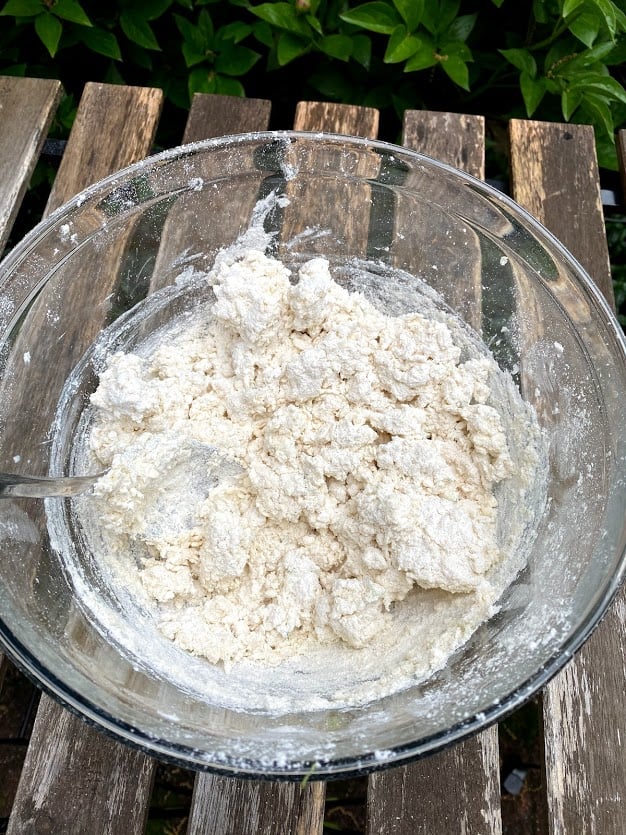 I've said before, I tend to find something new to make and go for it until I'm happy with what I can produce. In typical fashion I was soon making scones a few times a week. I've read blogs, listened to podcasts and followed my own intuition to land on this recipe.  I've landed on using sour cream as my liquid, leveraging its acidity which when coupled with baking powder and baking soda helps kick start the rising process that is needed to ensure the finished product isn't too dense.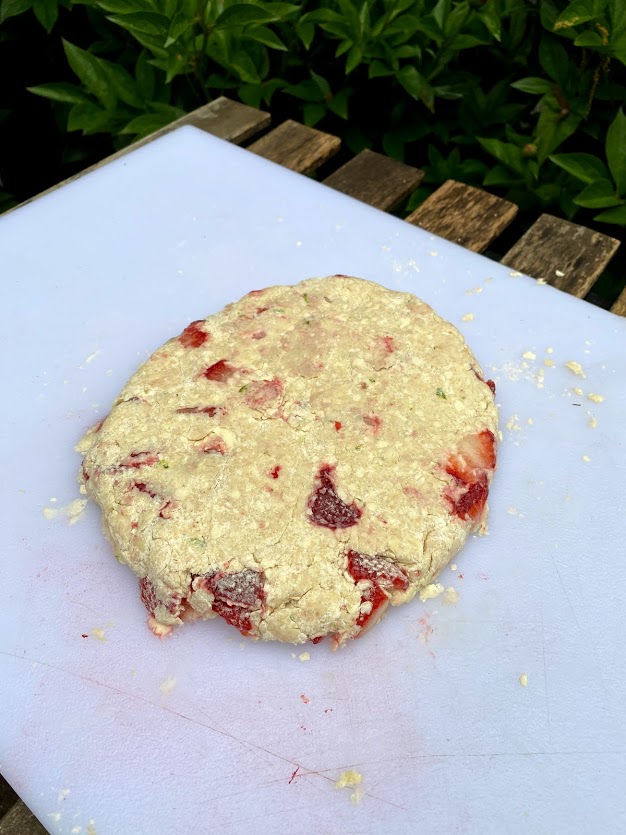 I add a little bit more sugar than other recipes I've seen to help get a better browning on the outside, which can be hard to achieve with fresh fruits, like these out of this world strawberries from Weaver's Orchard! I've learned that timing is key, so make sure you have everything cut, measured and ready and that the last thing you do is grate the butter! I have been using a food processor for incorporating my butter and dry ingredients, but you can grate the frozen butter by hand and rub in the butter if you prefer.
If you feel inspired to do a little research and development of your own, a resource I've used in my own trial process can be found here from foodcrumbles.com.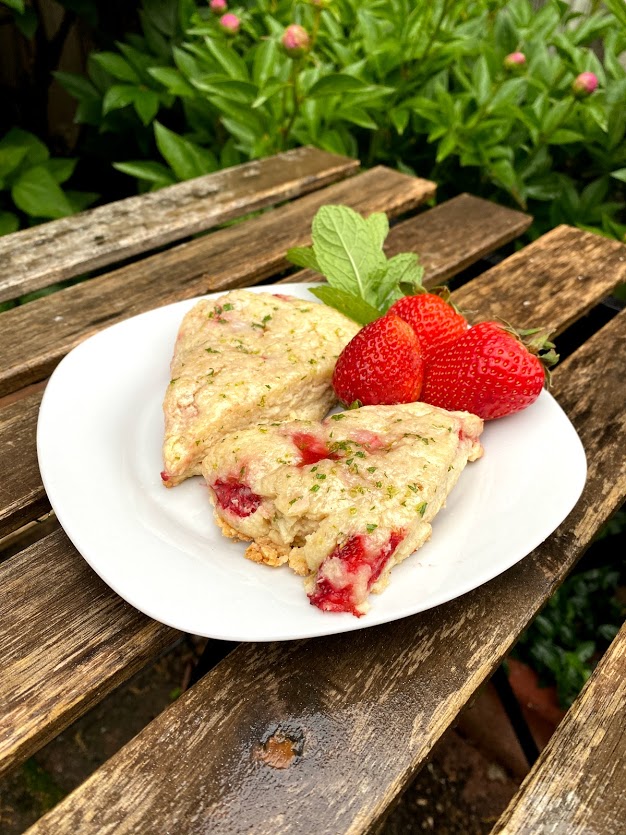 Strawberry Scone Recipe
Print
Strawberry Scones
Cook Time:

18 mins

Total Time:

18 mins

Yield:

8

servings

1

x
2

c. all-purpose flour

⅓

c. +

1Tbsp

. sugar

1 tsp

. baking powder

½ tsp

. salt

¼ tsp

. baking soda

8 tablespoons

unsalted butter, frozen

½

–

¾

c. strawberries, diced

½

c. sour cream

1

large egg

1 Tbsp

. heavy whipping cream
Zest of

1

lime – optional
Instructions
Mix dry ingredients in a small bowl. Set aside.
Dice strawberries and zest the lime, if using. Set aside.
In a mixing bowl, whisk sourcream, egg, and vanilla. Set aside.
Move your oven rack to the lower-middle position, preheat your oven to 400 and line a cookie tray with parchment paper.
Use the food process attached with a grating attachment to quickly grate the butter. I use the smallest size grater possible. Remove the grating attachment and put the regular blade on, followed by the dry ingredients. Pulse for 5 seconds 5 to 10 times, until you get a nice sandy texture. You want to move quickly here so the butter does not begin to melt.
Transfer the butter/flour mixture to the bowl containing the wet ingredients. Using a wooden spoon or spatula, gently incorporate together. When the mixture begins to form penny size granules, fold in the strawberries. As the dough nears a shaggy appearance, place the dough onto a lightly floured surface. Pull all of the dough together, folding the disc in half, pressing in half 3-5 times. This will incorporate all of the dough together and help develop layering.
Make a disc 7-8 inches and just under 1 inch thick. Cut into 8 equal sizes and place on baking sheet. Brush with heavy whipping cream.
Bake until golden brown for 16-18 minutes. Allow to stay on the baking sheet for 5 minutes and then cool on a cooling rack.