If you've never tried a shrub before, this simple recipe will introduce you to a Strawberry-Basil Shrub, an easy and delicious summer beverage treat.
What exactly is a "shrub"? Phoebe Canakis of Phoebe's Pure Food explained this beverage at a cooking class at Weaver's several years ago. She said it's a beverage that originated in colonial days and is now making a comeback. In early America, it offered refreshment for farmers—"like Gatorade." Shrubs are a way to preserve fruit—an alternative to canning.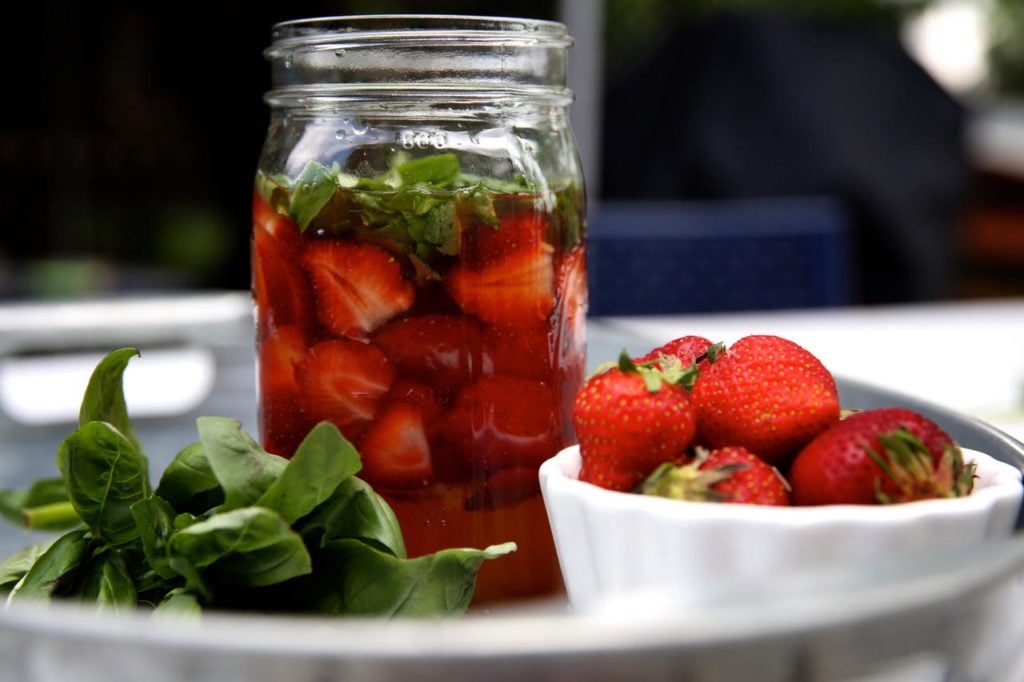 This tangy and refreshing fruit syrup is preserved with vinegar and can be stored in an airtight container for up to 2 months in the refrigerator.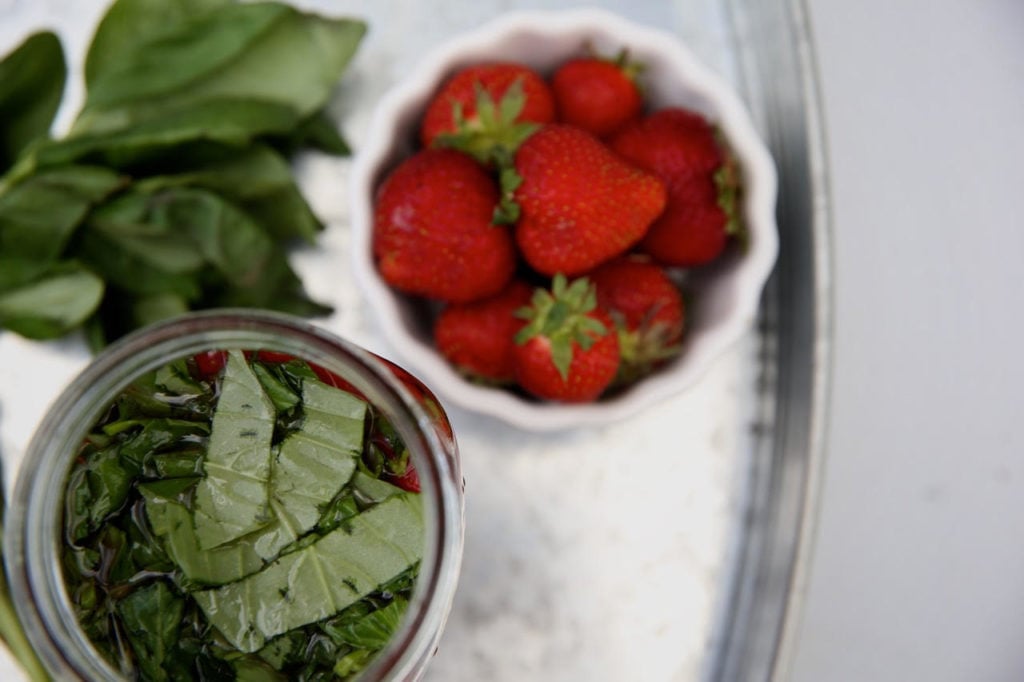 Although this Strawberry-Basil Shrub recipe uses strawberries, cherries, peaches, pears and berries are all great options. Experiment by adding other flavors like peppercorns, ginger or citrus peels.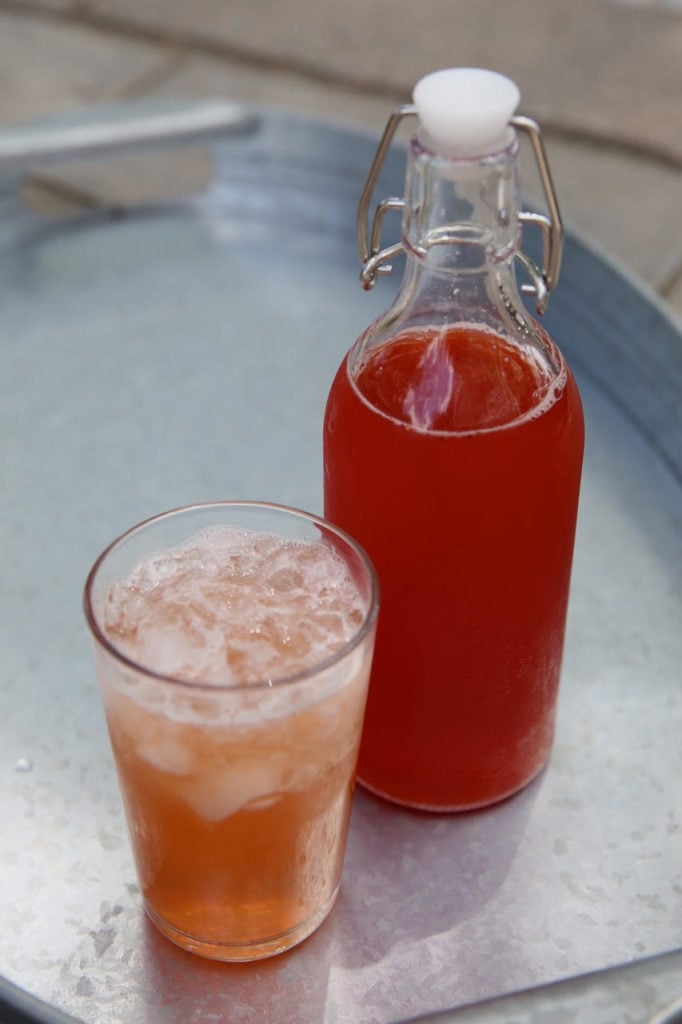 Print
Strawberry-Basil Shrub
Note: Honey should not be served to children under the age of one.
1 cup

sliced strawberries

1 cup

apple cider vinegar or balsamic vinegar

1 cup

raw honey* or sugar

½ cup

fresh basil leaves (roughly chopped)
Sparkling mineral water
Ice
Instructions
In a quart-size glass jar combine strawberries, vinegar, honey and basil leaves. Place the covered jar in the refrigerator for 2-3 days. Use a fine mesh colander to strain out the basil and strawberry. Combine ¼ cup shrub and 1 cup of sparkling mineral water in a glass over ice.