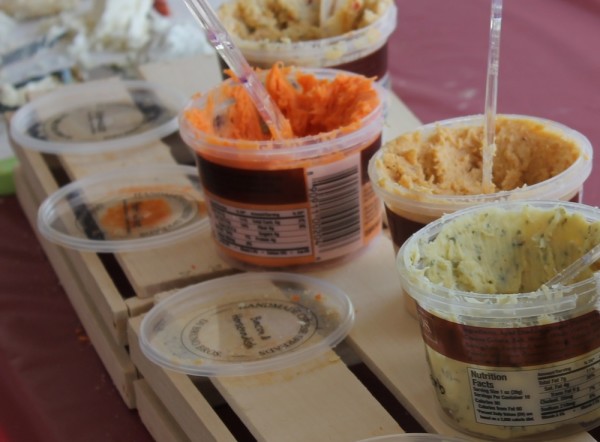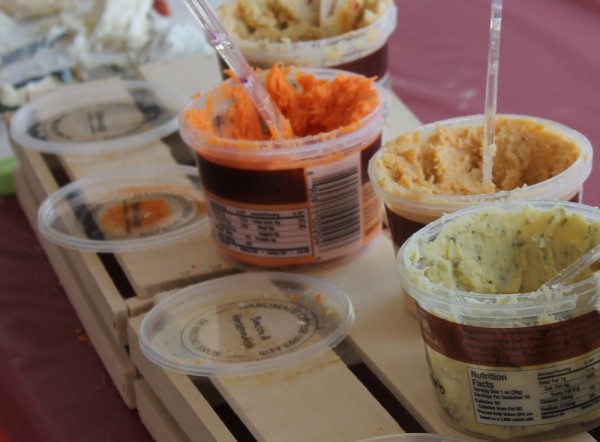 Sunshine, tantalizing smells wafting through the orchard, vendors who were knowledgeable and having fun with friends is how I would describe my first Taste of Weaver's experience a few years ago. Though I thoroughly enjoyed the event, I think I will enjoy it even more this upcoming Saturday because this year I won't be working in the market as I have in the past. This year, I plan to spend time with family while picking the first strawberries of the season and then heading over to gorge on samples from over 20 different vendors.
My husband has never been to one of these events and I can't wait to see his face as he realizes what a fun-filled and yummy Saturday outing this will turn out to be.  In past years, I've enjoyed freshly baked pies and pastries, deli meats and cheeses, homemade granola, locally roasted coffee, yogurt, and even free sandwiches or burgers. I'm excited to taste new products from past vendors and try samples from the first time vendors.
You can look forward to new vendors like Conebella Farm Cheese sampling their selection of Colby and Cheddar cheeses.  Dutch Valley will give you a taste of their different all natural salad dressings and Green Kamikozee Pickles will definitely entice your taste buds.
I think sampling can be a really great way to learn more about products I regularly purchase and a way to try out items that I may not have otherwise had a chance to try before bringing into my home. Also, keep in mind that this will be an event the whole family can enjoy! Kids will enjoy trivia quest and meeting Posey the clown while parents can enter to win door prizes at every hour. I hope you can make it out to the orchard this Saturday between 10a.m-3p.m. for food and family fun.