You were probably told once or twice during your childhood not to play with your food. Well, I'm here to say go ahead and do it! Let the kids in your life play with their food. They really want to! Whenever I'm mixing anything in the kitchen, my kids climb up and say "what are you making?" They are eager to help, especially if it involves mixing anything. They love getting to punch down the pizza dough (with clean hands!) and kneed and stretch it. They are even more willing to help when I'm baking anything with chocolate chips because they always get to sneak in a few.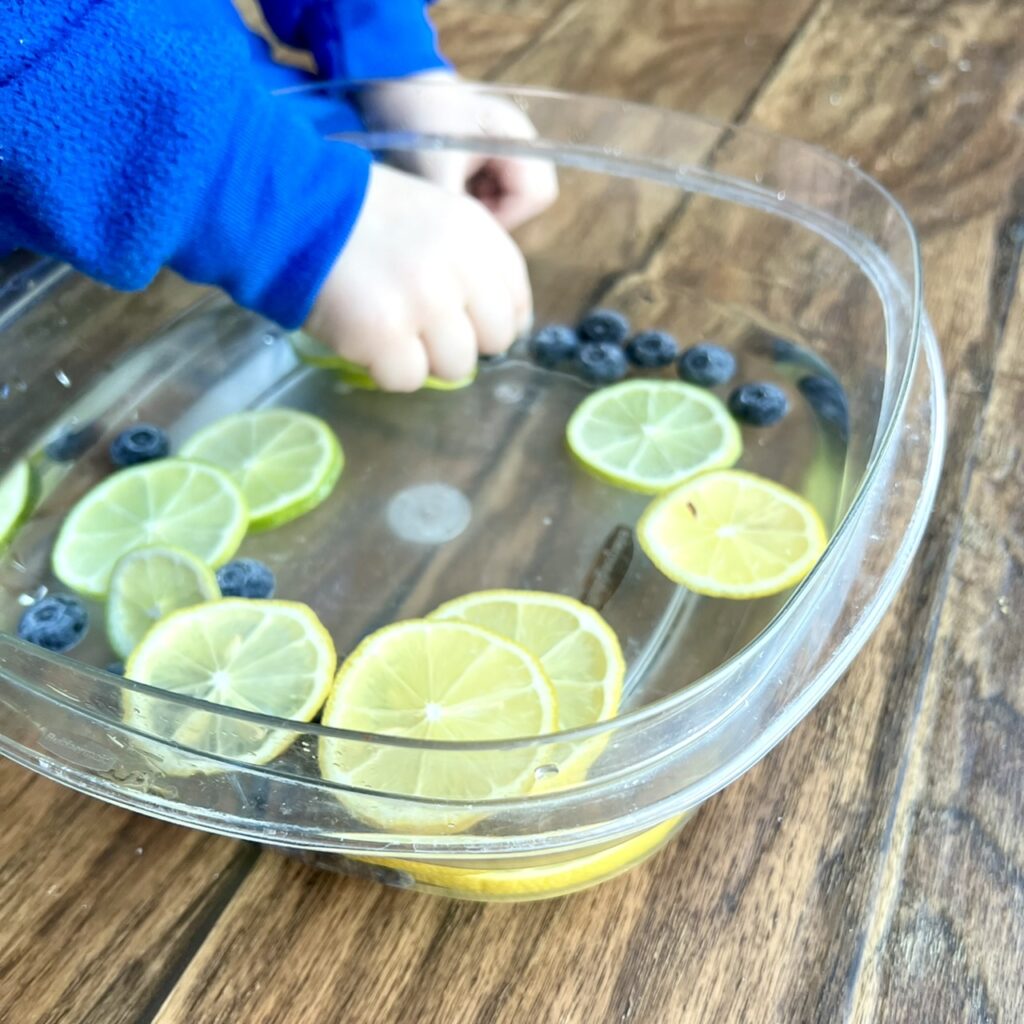 There's something so fascinating for kids about sensory play. The more ways you can involve the senses, the longer you can hold their attention and the more likely they are to remember what they are learning. I'm homeschooling my two sons for Kindergarten and preschool, so I'm always looking for ways to help them master various concepts. Anything that keeps both of them occupied at the same time is a big bonus!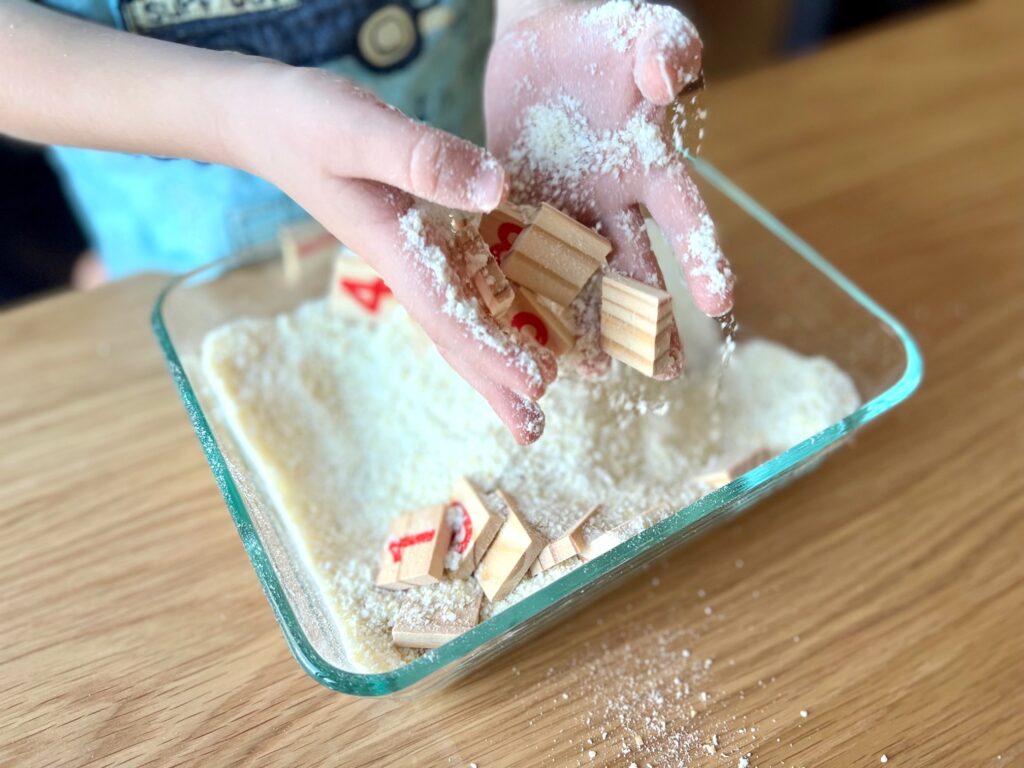 Here are a few fun sensory play activities we've done:
Sift through flour for sight word flashcards
Dig through dried beans for letter tiles
Mine for number tiles in cornmeal
Rake through raw oatmeal for Montessori style counting sticks
Fish for lemon, lime or cucumber slices or blueberries in a bin of water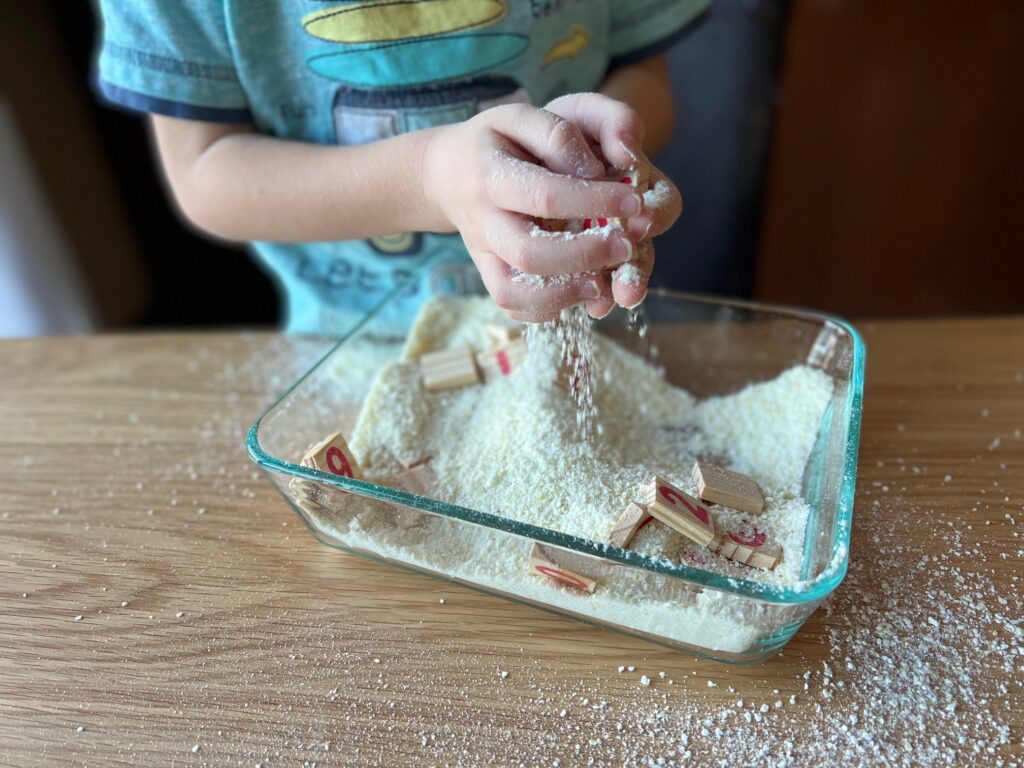 After each time they find something, I use it as a teachable moment to talk about what they've found, whether it was a letter, number or word. You can ask them to describe what they are feeling too to help them use more adjectives.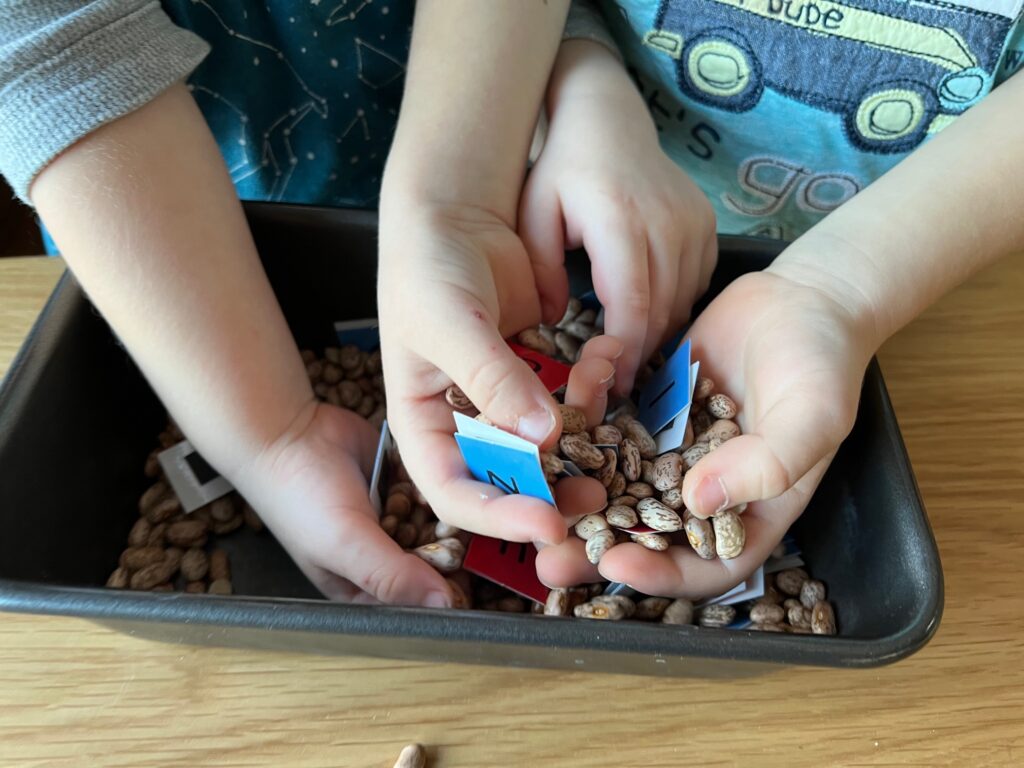 Granted, any time we get out the sensory play bins, my kids are bound to want to put other things in it, like their toy cars. As long as we still get an educational component in, I let them have fun with it too! The whole point of early childhood education is to create positive experiences and memories with learning, so this is an excellent way to do so!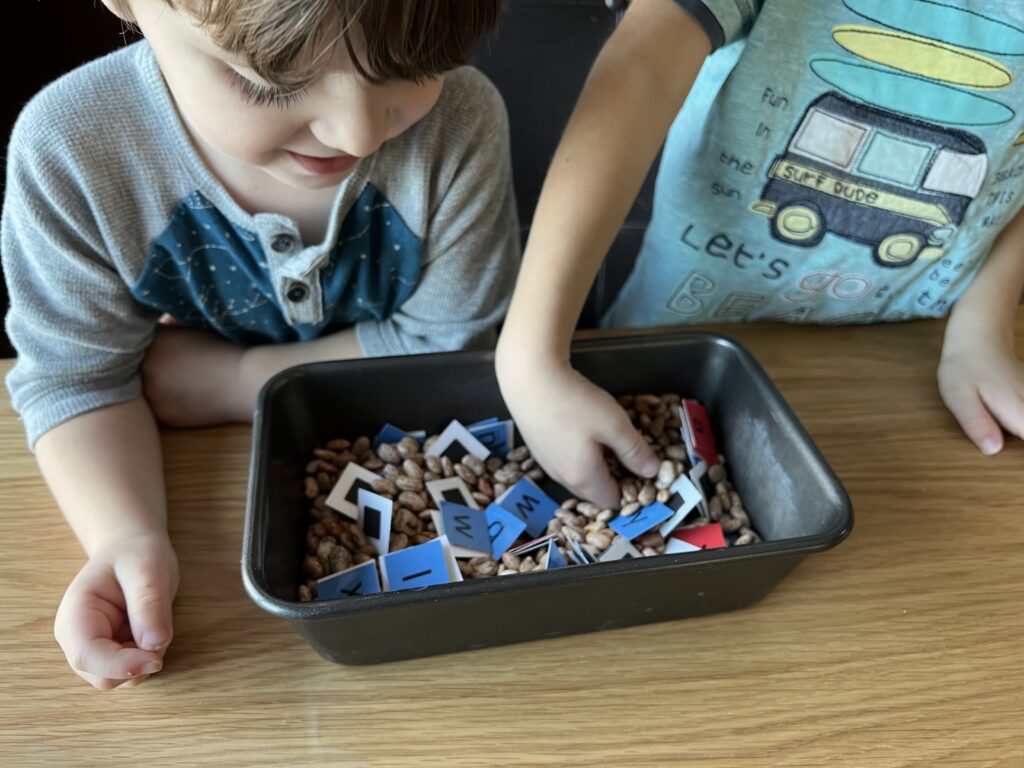 You can either designate your sensory play materials as only for that purpose, or you can keep children's hands and toys clean before use so that you can use the food for its intended purpose later. Whichever way suits you best, just do it! Time spent indoors with kids shouldn't be boring!