Christmas Eve conjures up magical memories for me. On that special night when we were children, my brothers and I were best friends. Tinsel danced in the colored lights as we poked at the packages under the tree and tried to guess what secrets lay beneath the wrappings. The air sparkled with anticipation. With Christmas records playing softly in the background, we strained our ears to hear the siren that meant Santa's fire truck was nearby. As the sound grew louder, we flung the front door open, shivering as the wind blustered in and the truck inched along. Finally, it stopped at our house and we raced out to greet Santa and grab a candy cane from the firemen. After that, our parents let us open one small gift, to keep us amused till it was time for church. Then we bundled up and went to sing carols by candlelight and marvel at the story of the Son of God being born in a Bethlehem stable.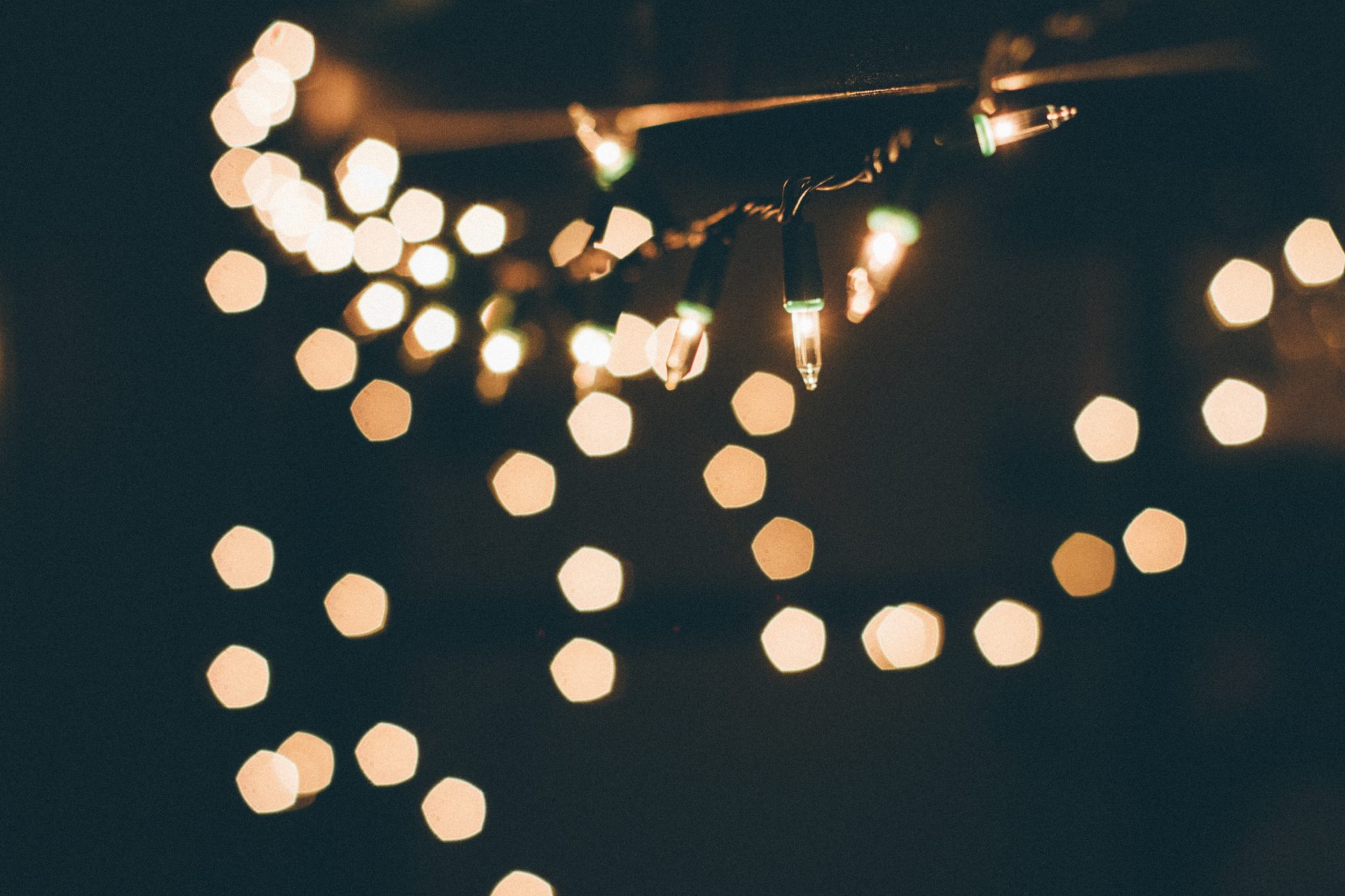 As my own children were growing up, we tried to capture this sense of anticipation on Christmas Eve. When we moved to a small farm with a very long driveway, they couldn't run out to see Santa on the fire truck. But we did start a few new traditions–some involving candy canes. In the afternoon, we picked several candy canes off the tree and broke them into little pieces. Then we made homemade vanilla ice cream, adding the candy to transform it into a delicious peppermint stick delight. It was a messy process, requiring lots of ice and lots of salt, but that was all part of the fun.
While this concoction churned noisily, my husband and daughter prepared for "Christmas Eve in the Barn," our own version of a candlelight Christmas service. They cleaned out one of the horses' stalls and spread fresh hay and woven blankets on the floor. They added a few hay bales and some earthen jugs. One stall still had a manger in it, the last remnant of the sheep barn it had once been. So they arranged some hay and a little blanket, then wrapped a baby doll in swaddling clothes, and laid him in the manger.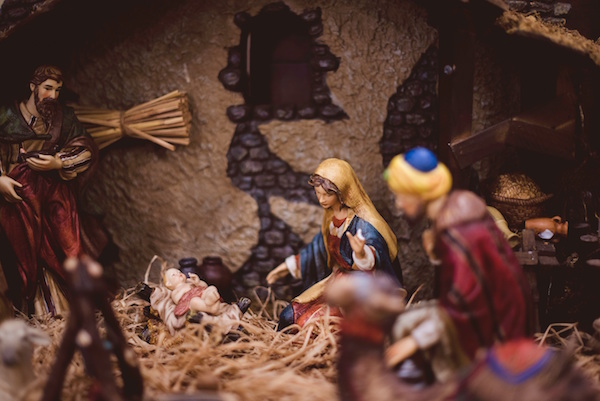 After dinner, we all walked out to the barn by lantern light. When we reached the stall, the nativity scene came to life as the chilly light flickered on the wooden planking. The horses added to the ambiance by munching hay and stomping their feet now and then. A sense of quiet wonder filled us as we read from the Bible, sang carols, and marveled at the story of the Son of God being born in a Bethlehem stable.
After our simple Christmas service, we trekked back to the house and crowded around the wood stove till we'd thawed enough to enjoy the peppermint ice cream with Christmas cookies. Then we each opened one small gift. The other presents beckoned from under the tree, and the stockings were waiting to be stuffed, but Christmas Eve was complete. We were filled to the brim—with ice cream and cookies and contentment.
Now that my children are grown, we're carrying on these traditions. We still make peppermint stick ice cream—but I have a more modern, much quieter ice cream maker—no ice or salt required. We no longer have horses to add their sounds and smells to the scene, but last year, our grandchildren were old enough to experience a modified version of "Christmas in the Barn." We set up hay bales and earthenware and blankets in a lean-to. Then we wrapped a baby doll in swaddling clothes, and laid him in a manger. That evening, as we walked outside by lantern light, and sang carols and read from Luke chapter two, we marveled at the story one more time. Our five-year-old granddaughter remembers it well, and has already started asking when we can go outside to see Baby Jesus. As we prepare to make more magical memories and carry on some treasured traditions this season, the air is sparkling with anticipation.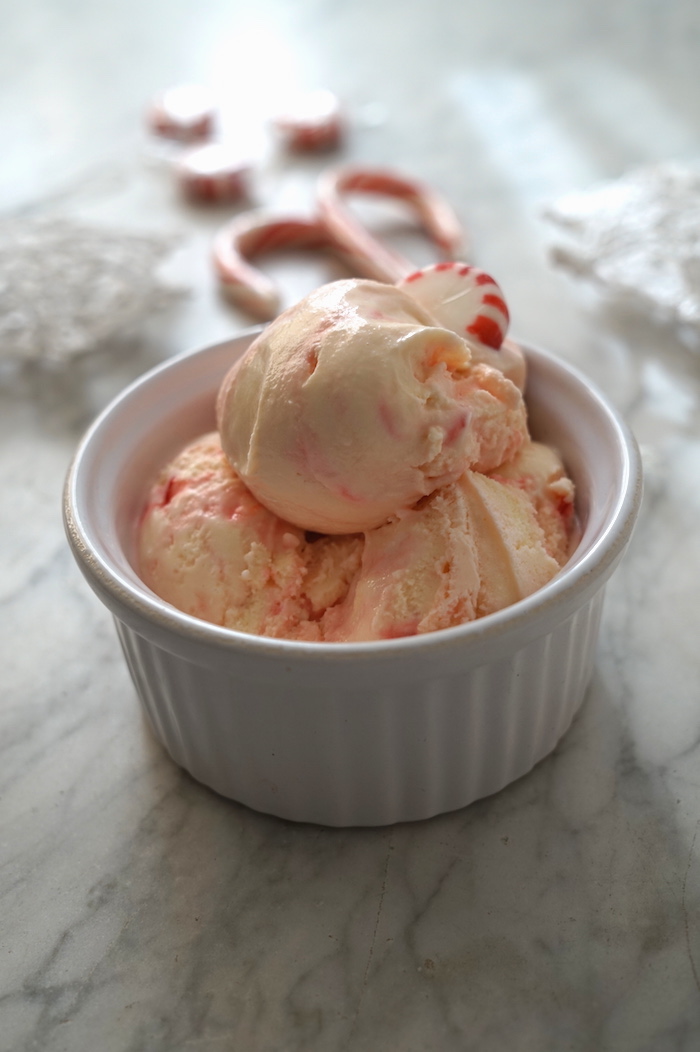 Print
Christmas Peppermint Stick Ice Cream
Old fashioned ribbon candy is available at Weaver's Orchard's farm market!
Crush candy canes or peppermint ribbon candy to make 1½ cups. Set the crushed candy aside.
(To crush the candy canes, we unwrapped them and put them in a plastic zipper bag. Then we took turns smashing them with a hammer on the concrete porch floor. However, I recommend placing the candy canes in a bag and smashing them with a rolling pin on a counter top or clean cutting board.)
Mix thoroughly:
1 quart

half and half

1 tbsp

vanilla

¾ cup

sugar

1/8 tsp

salt
Instructions
Pour the mixture into the freezer bowl of your ice cream maker and turn the machine on. When it's slushy, add the candy. Continue churning until it has thickened to your liking. With a rubber spatula, scrape the ice cream into an airtight container and store it in the freezer until serving time. Serve with your favorite Christmas cookies!
It's best to make this on the day you plan to serve it. Let it chill for a few hours before dishing it up.
If you don't own an ice cream maker, you might try this method from Taste of Home or make it by mixing crushed peppermint candies with vanilla ice cream like in this video.