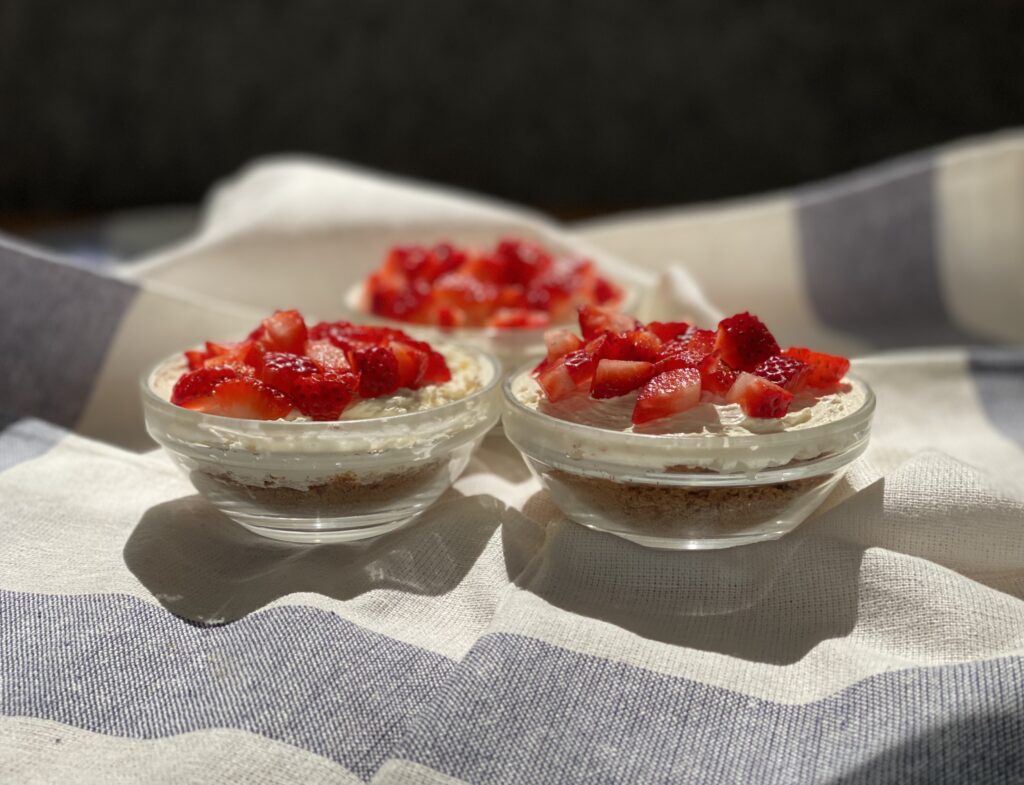 When I am searching for no-bake cheesecake recipes, it can be frustrating when the recipe still calls for baking and chilling the graham cracker crust. That's why these 100% No Bake Mini Cheesecakes are so perfect! There's absolutely no baking required and everything can be mixed by hand. I tried a few versions and landed on this recipe. My family didn't mind trying it over and over again! This is the perfect way to enjoy your haul of fresh, homegrown fruit from our pick-your-own orchard!
Ingredients:
100% No Bake Mini Cheesecakes
Approximately 1 sleeve (9) graham cracker cookies OR 16-20 Gingersnaps or Lotus Biscoff cookies
1 8oz package cream cheese
1 8 oz tub cool whip (or make 8oz of your own whipped cream!)
1/3 cup sugar
2 tsp. vanilla extract
Fruit of your choice for a topping
Preparation:
All you need to do is crush the cookies (I used Lotus Biscoff cookies, but you could also use ginger snaps or honey graham crackers). There's no need to break out the food processor either, just crush them with a spoon in a bowl.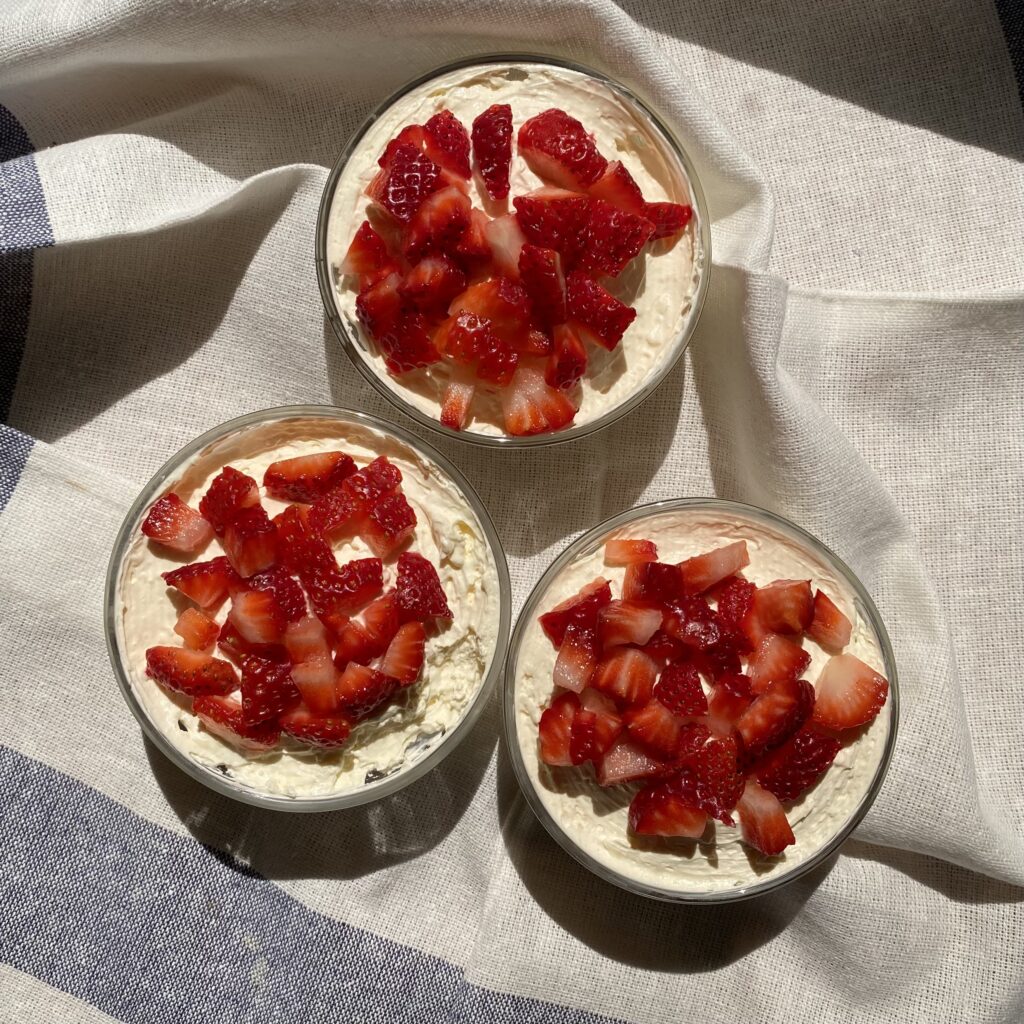 Next, you whip up the cream cheese filling. It's up to you whether you prefer to make your own whipped cream or if you just want to use Cool Whip to make things easy. Mix together the cream cheese, whipped cream, sugar and vanilla extract.
Then slice or dice the fruit. Use whatever is in season! Right now the strawberries are in season and amazing, but you could also use raspberries, blackberries, blueberries, sweet cherries, peaches or plums!
Add the crushed cookies to the bottom of a ramekin, juice glass or small bowl (about 2 cookies per serving). Layer in the whipped topping until nearly level to the top. Add the fruit and arrange as desired. Serve immediately, or chill again and serve later.
Makes approximately 8 mini cheesecakes.