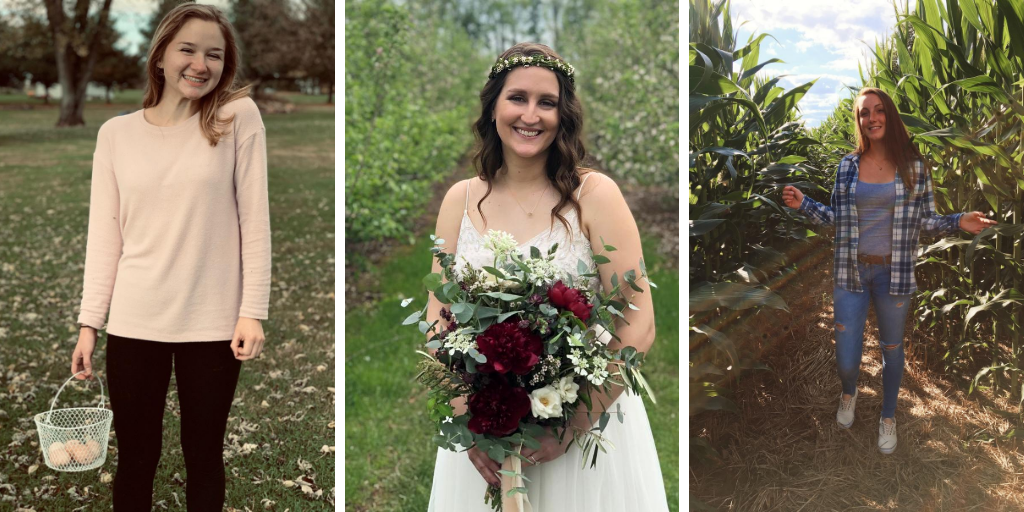 Ellie
Hi! I'm Ellie, and I've been here for just over a year! You've probably seen me just about everywhere if you've been in the market. I have enjoyed working in the fruit room, deli, register, and lately I've worked in the office and been part of the Kim's Cafe team!
I love to change things up and learn new things and get to know everyone who walks through the market.
I just finished my freshman/sophomore year at Penn State Berks where I am studying to be an accountant, and I'm excited to begin my junior year.
If I'm not at work or school, you'll likely find me baking, learning new things, thrift shopping, playing guitar, or having fun with the people I love the most.
Kim
I have had the privilege of growing up on this beautiful orchard and working alongside many of my family to serve our community.
The orchard was my backyard for the majority of my life and holds a lot of memories with family and friends. One of the best was marrying my husband and having our wedding at the orchard in May of 2019.
In my free time, I love to make new things with my sourdough, hike, camp, and spend time with friends and family. Currently, I run the café here on the orchard, but you can also find me in the deli, bakery, produce area, or anywhere else I am able to help.
Megan
I have been working at the orchard for a little less than a year and a half now, and I have worked in most departments. I enjoy the atmosphere of local business and supporting the community, and more importantly I love the people I work with.
As part of the Kim's Cafe team, I especially like making coffee. I hope to one day have my own coffee shop/farm market. In my free time I do a lot of skiing and ski race coaching during the winter months.
You can also find me taking care of the small Christmas tree farm I live on year round, or cooking something for my family. I am currently going into my second year at Penn state Berks with a major in corporate innovation and entrepreneurship and a minor in horticulture, and I plan to finish my last two years at main campus.
---
Learn how Kim started the cafe!
---