They might not be Irish, or made from potatoes, but Irish Potato Candies have become a staple for many throughout the month of March!
Come and buy what you need to make your own Irish Potato Candies in time for St. Patrick's Day.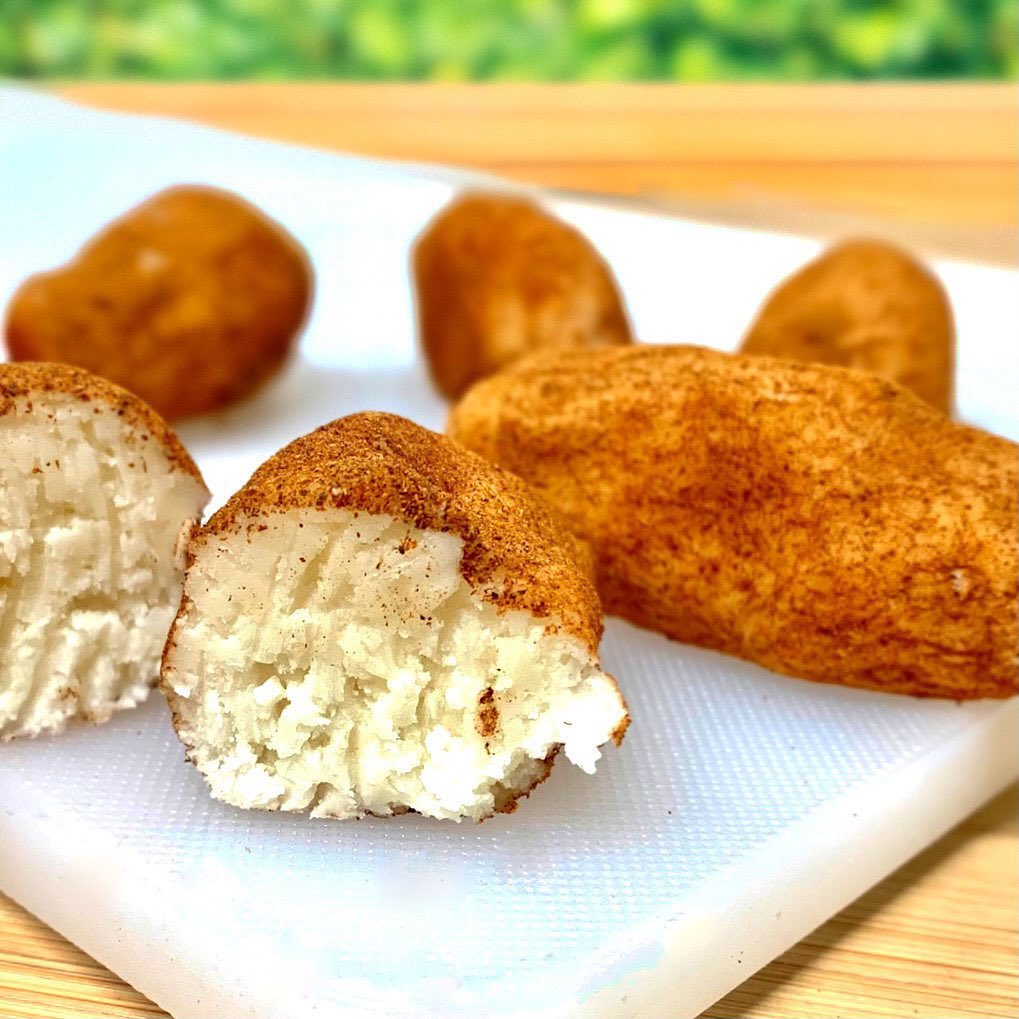 This tasty treat is only available here once a year! Try our homemade Irish Potato Candies, a delicious combination of cream cheese, coconut flakes and powdered sugar rolled in cinnamon. The result is this adorable, delicious little snack that looks like mini potatoes. All the ingredients are available in our market!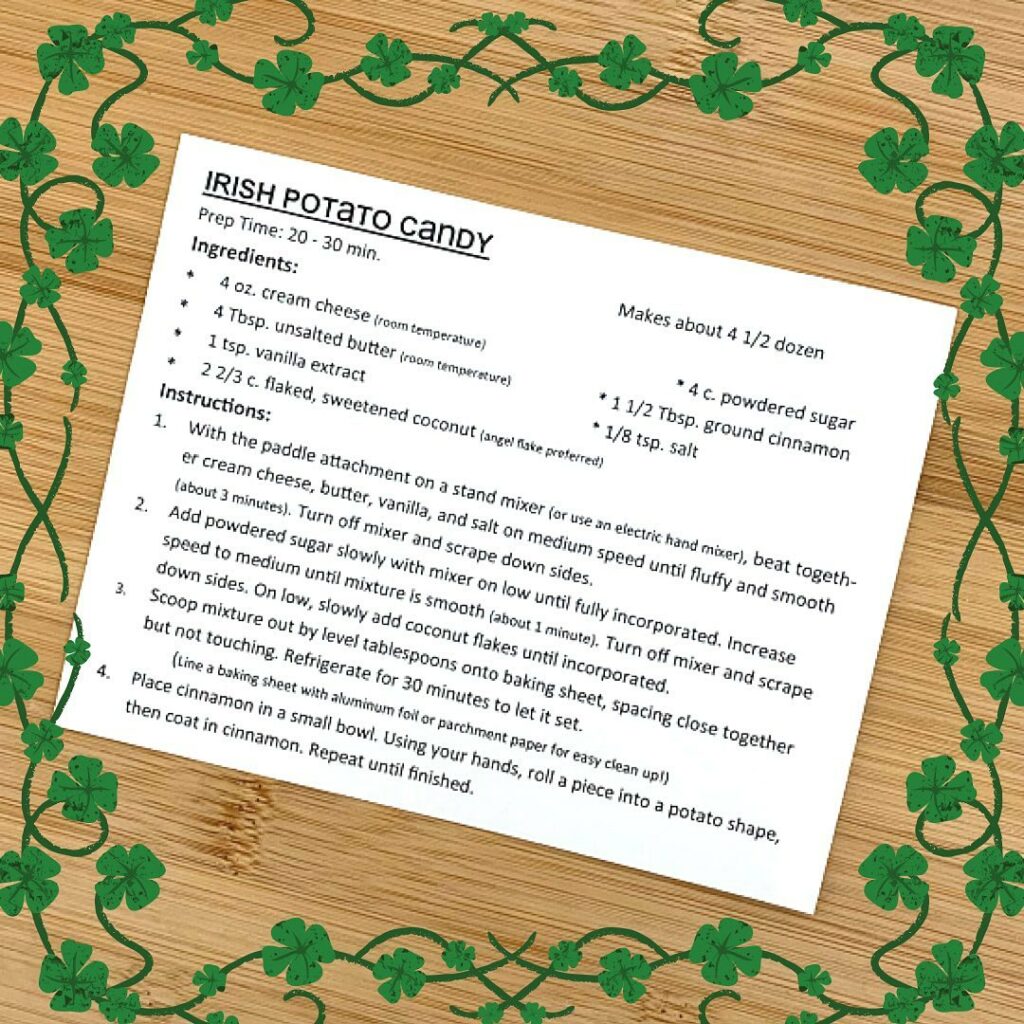 Print
Irish Potato Candies
4 oz

. cream cheese (room temperature)

4 Tbsp

unsalted butter (room temperature)

1 tsp

. vanilla extract

2 2/3 cups

flaked, sweetened coconut (angel flakes preferred)

4 cups

powdered sugar

1 1/2 tsp

. ground cinnamon

1/8 tsp

. salt
Instructions
With the paddle attachment on a stand mixer, beat together cream cheese, butter, vanilla and salt until fluffy and smooth. Turn down mixer and scrape down sides.
Add powdered sugar slowly with mixer on low until fully incorporated. Increase speed on medium until mixture is smooth. Turn off mixer and scrape down sides. On low, add coconut flakes until incorporated.
Scoop mixture out by leveled spoonfuls onto baking sheet, spacing close together but not touching. Refrigerate 30 minutes until set.
Place cinnamon in a bowl. Using your hands, roll a piece into a potato shape, then coat with cinnamon. Repeat until finished.