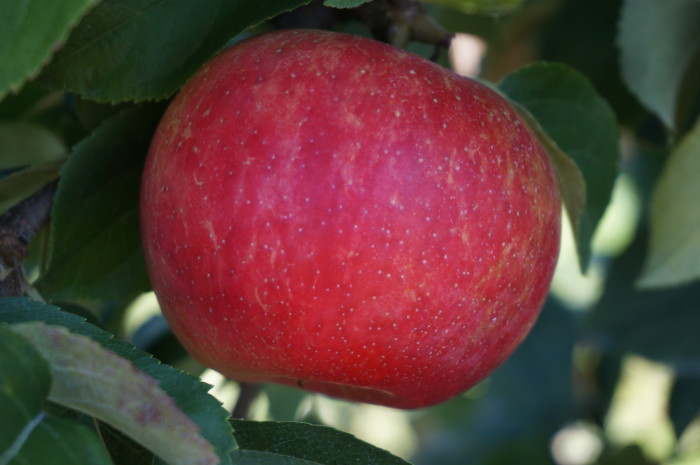 Honeycrisp apples are here! Honeycrisp is probably the most popular apple in our orchard. My little Weavers absolutely love them: They are the perfect combination of sweet and tart and they are great for fresh eating and baking! There is a lot of work that goes into growing the perfect apple, and Honeycrisp is no exception.
Here are some fun facts about how we grow Honeycrisp apples.
Farmers and grocers know that red apples sell better. (I think red apples are prettier than green ones!) Here at Weaver's Orchard, we grow a lot of our Honeycrisp apples on trellises and use pruning techniques to promote more sunlight exposure to the fruit. The sunlight is what gives your apple that rosy reddish glow and enhances the size of the fruit.
Sometimes, for a variety of reasons, the sunlight is not enough to turn your apple that beautiful pinkish red, so we use a clever technique to capitalize on our solar resources.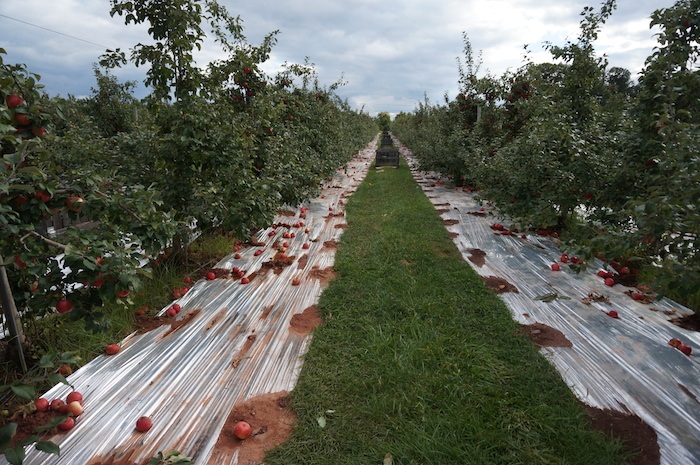 Foil! Well, not really the foil you buy in the grocery store. We use a reflective material under our honeycrisp trees. This shiny material naturally reflects the sun rays to our fruit and that helps give them a healthy glow. That's how you get beautiful fruit, naturally. (An added bonus to the foil is less mowing around the trees.)
So the next time you bite into a Honeycrsip apple at Weaver's, you can enjoy that beautiful sweetness and color knowing we did our best to make it beautiful and appealing for you and your kiddos!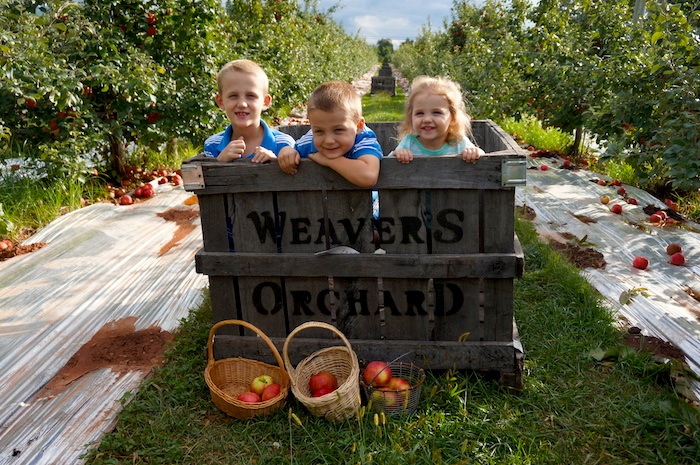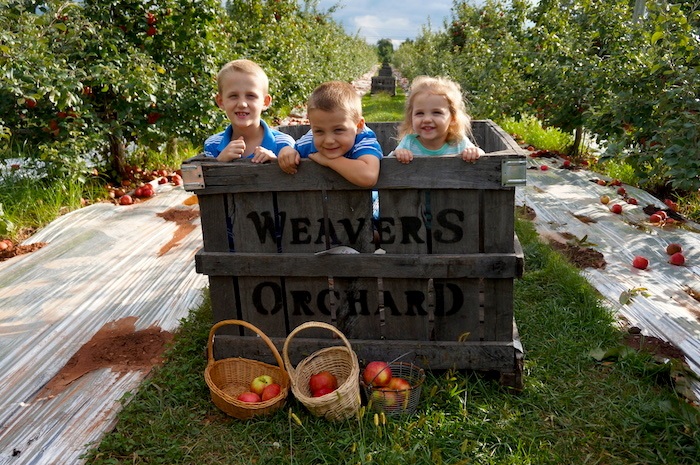 We're picking Honeycrisp now until approximately the second week of October! So come on out and peek out at our foil and trellises for yourself; it's a great way to enjoy the fresh fall air. Now that you've learned some of our honeycrisp secrets, you can teach your kiddos something about how our apples are grown!